Shop
PUP TALKS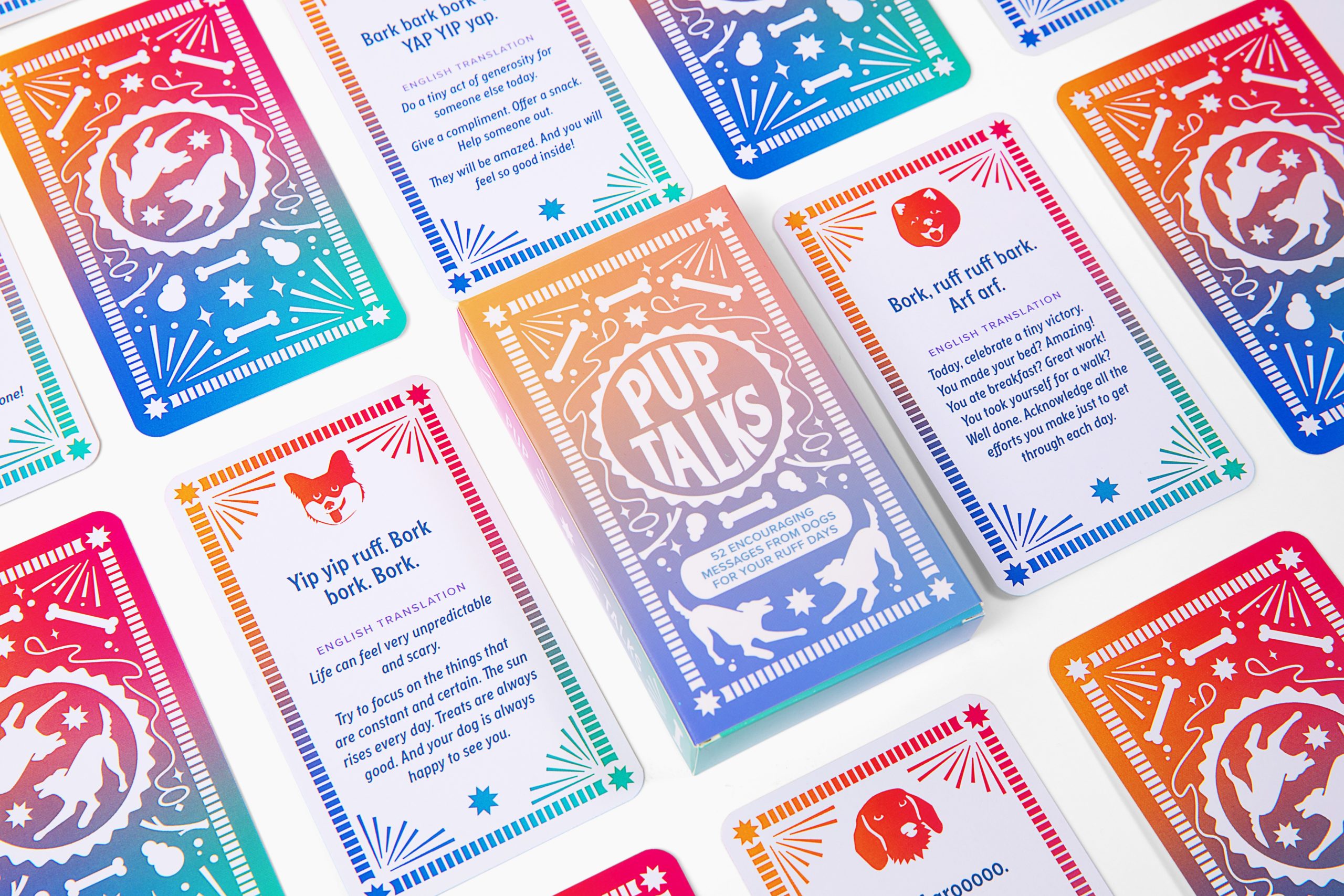 Order the deck from One Idea Press.
Having a ruff day? Pull a card. Read the message. Feel better.
Pup Talks includes 52 encouraging pep talks from dogs. It's the perfect deck for those days when you feel stressed, tired, discouraged, or just need a hug. Each card contains "dog language" with an "English translation" for humans.
If dogs could talk, what would they say? Find out with Pup Talks.
This deck will brighten your day, make you smile, and remind you that you are strong, smart, kind, and doing a great job.
PS. Call The Pup Talks Hotline at (252) PUP-TALK to hear a paw-sitive, uplifting message from a dog.
PPS. A portion of profits from Pup Talks goes to support animal welfare and rescue organizations. Woof.
---
THE CHECKLIST BOOK
Order the book on Amazon, Target, Barnes & Noble, and IndieBound.

Too much to do, too little time? Feeling overwhelmed and stressed? Go back to the basics by writing out a simple checklist.
The Checklist Book: Set Realistic Goals, Celebrate Tiny Wins, Reduce Stress and Overwhelm, and Feel Calmer Every Day is your guide to a simpler, more beautiful day.
In The Checklist Book, learn:
– The history of the checklist and why it remains so relevant and effective today.
– The science of checklists and why it feels so incredibly satisfying to make a list and check things off.
– How to create a daily checklist, seasonal checklist, annual checklist, self-care checklist, marketing checklist, and checklists for challenging situations like moving to a new city or navigating a divorce.
Checklists will change your life.
---
SO THIS IS THE END: A LOVE STORY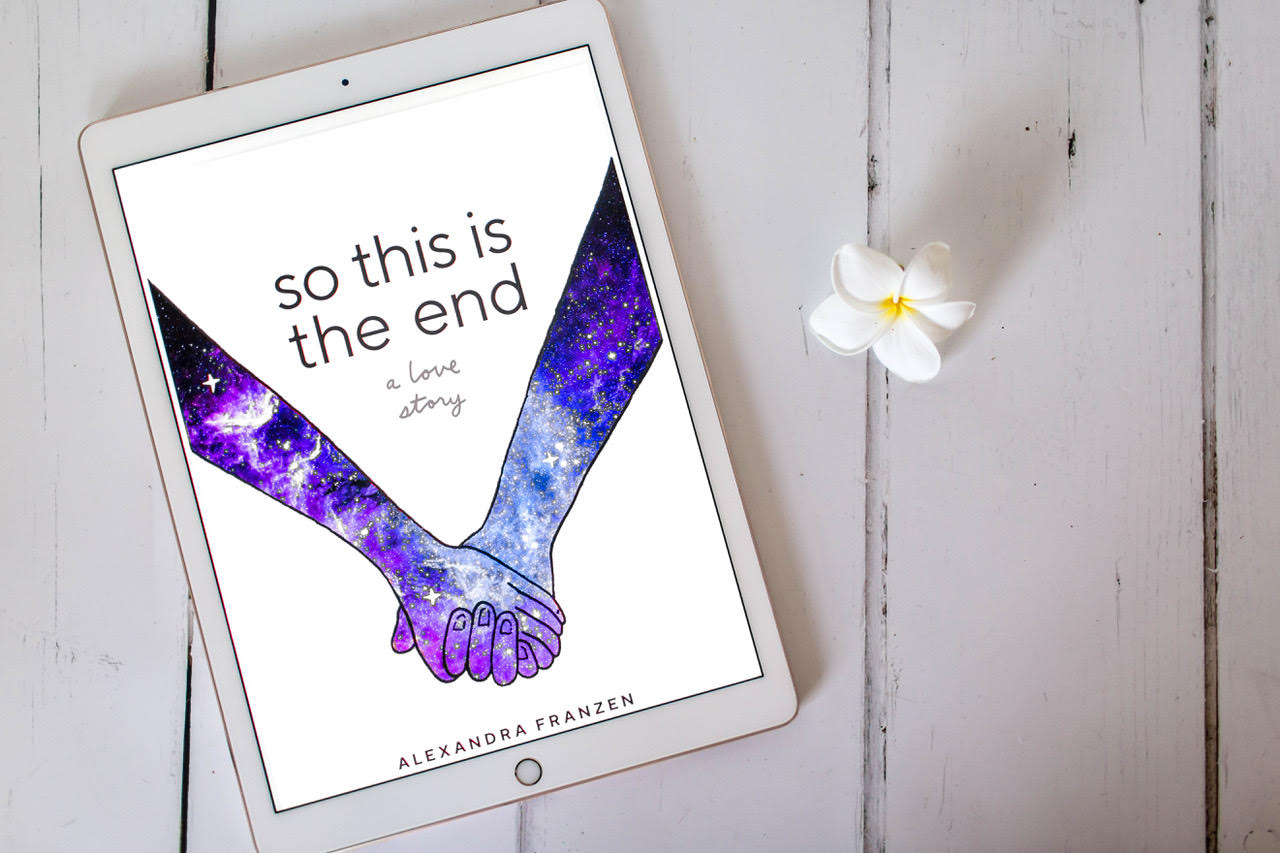 Order the book on Amazon, Barnes & Noble, Books-A-Million, and IndieBound.

#1 Amazon New Release
So This Is the End is a 24-hour / 24-chapter love story.
This novel was inspired by the question, "If you knew that you only had 24 hours to live, what would you do with your time?"
Readers call this book: "An intense whirlwind of all the feelings," "touching, funny and sexy," and the kind of book that you need to "devour in one sitting" and that will get "tears streaming down your face."
---
YOU'RE GOING TO SURVIVE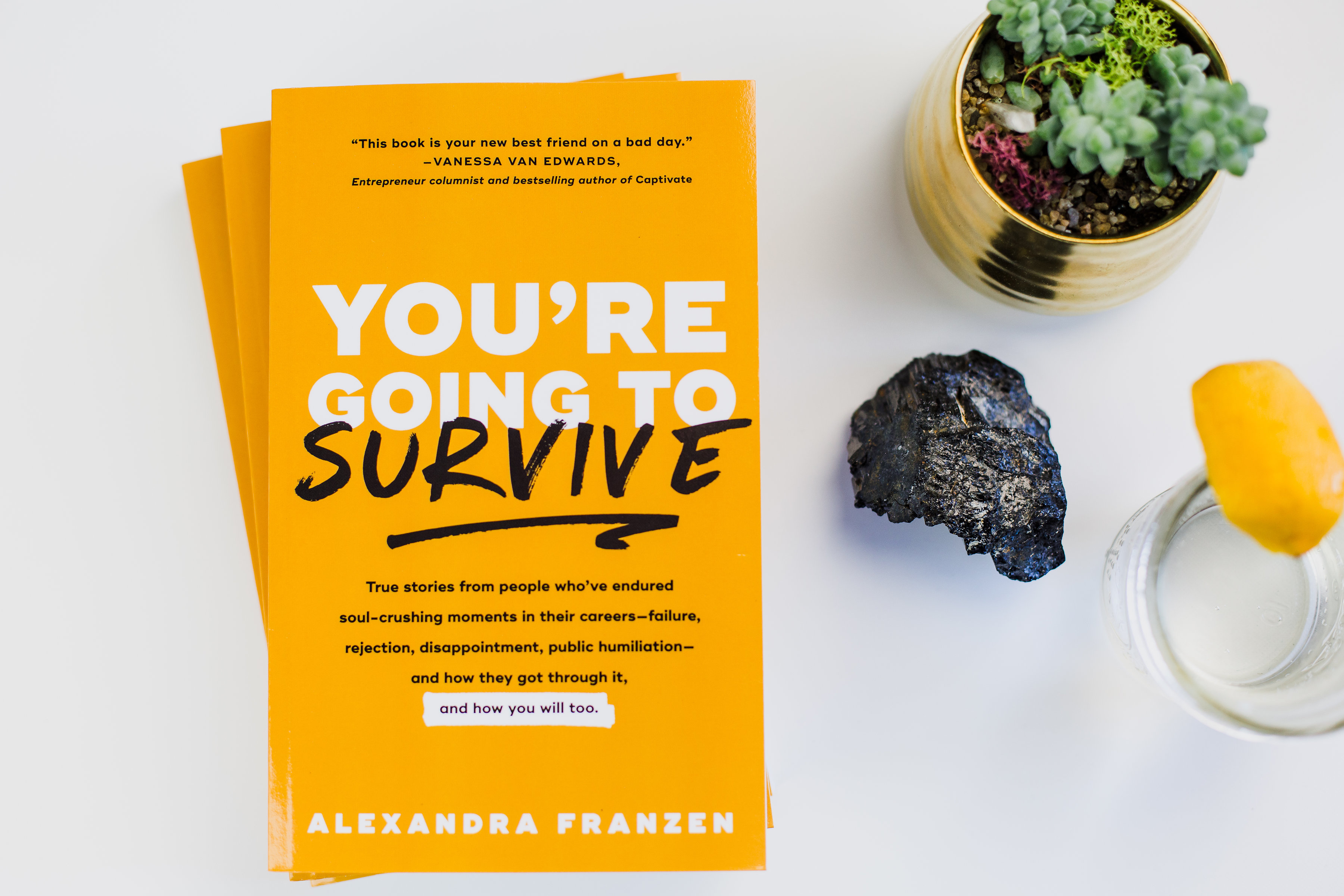 Order the book on Amazon, Barnes & Noble, Books-A-Million, and IndieBound.

#1 Amazon New Release
Having a tough day at work? Maybe you're dealing with a hysterical client. A job interview that goes nowhere. A vicious 1-star review about your latest project. Or just a general sense of confusion. "Who am I? What is my purpose? What am I doing with my life?!"
If you're having one of those rough moments, curl up with You're Going to Survive.
Each chapter is filled with honesty, humor, and encouragement to help you stay motivated, keep marching forward, and never give up on yourself.
---
50 WAYS TO SAY YOU'RE AWESOME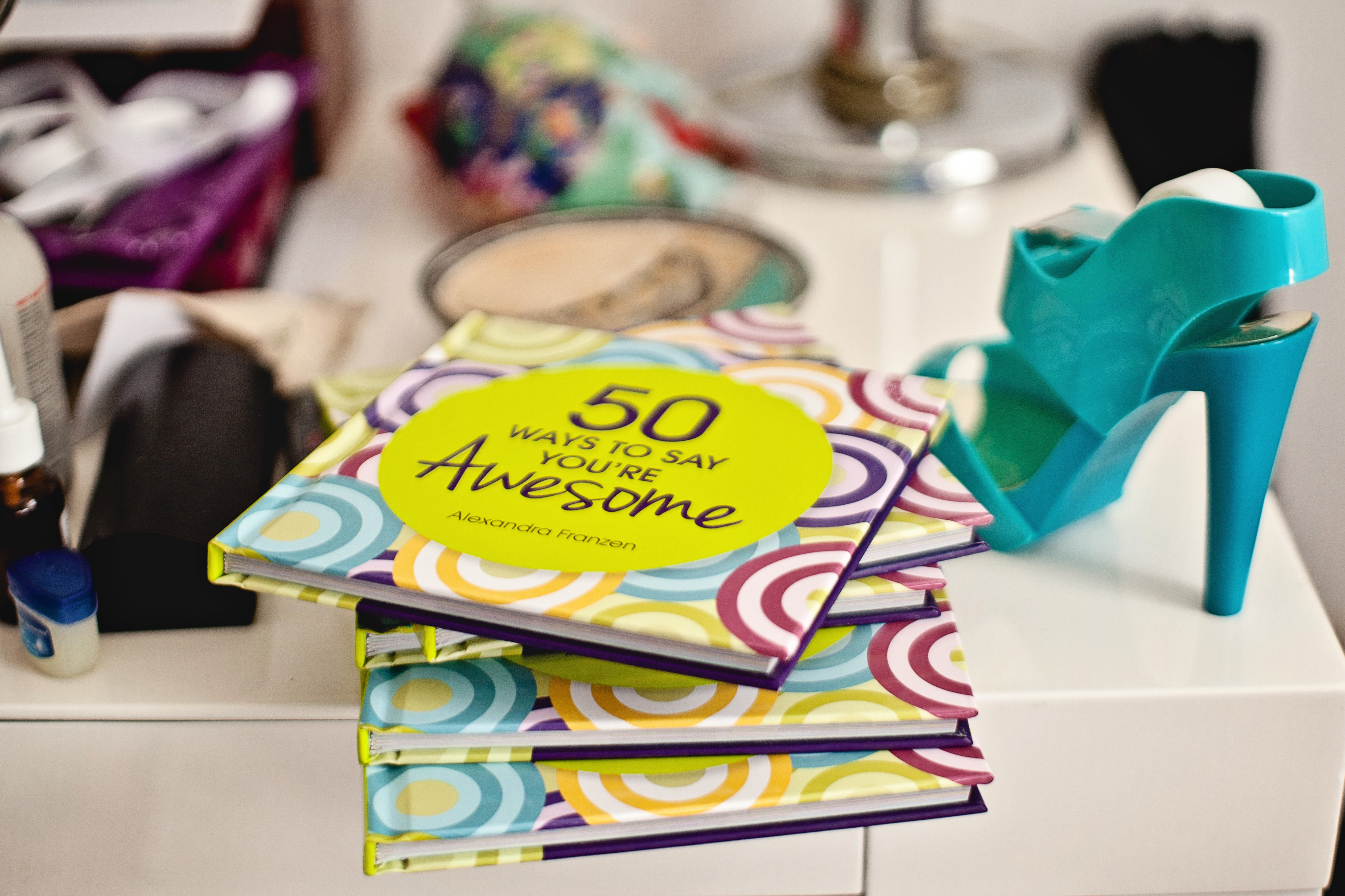 A Tiny Book About Gratitude
50 Ways to Say You're Awesome is an illustrated book about the power of gratitude. (Because we all need to say "thank you" more often.)
It's filled with blank notes that you can fill out and give to friends, colleagues, and strangers to say, "Hey, I think you're awesome." It's an adorable book for kids and grown-ups, too.
Also, this book has the world's cutest theme song and trailer.
---
OUR Q&A A DAY: A 3-YEAR JOURNAL FOR 2 PEOPLE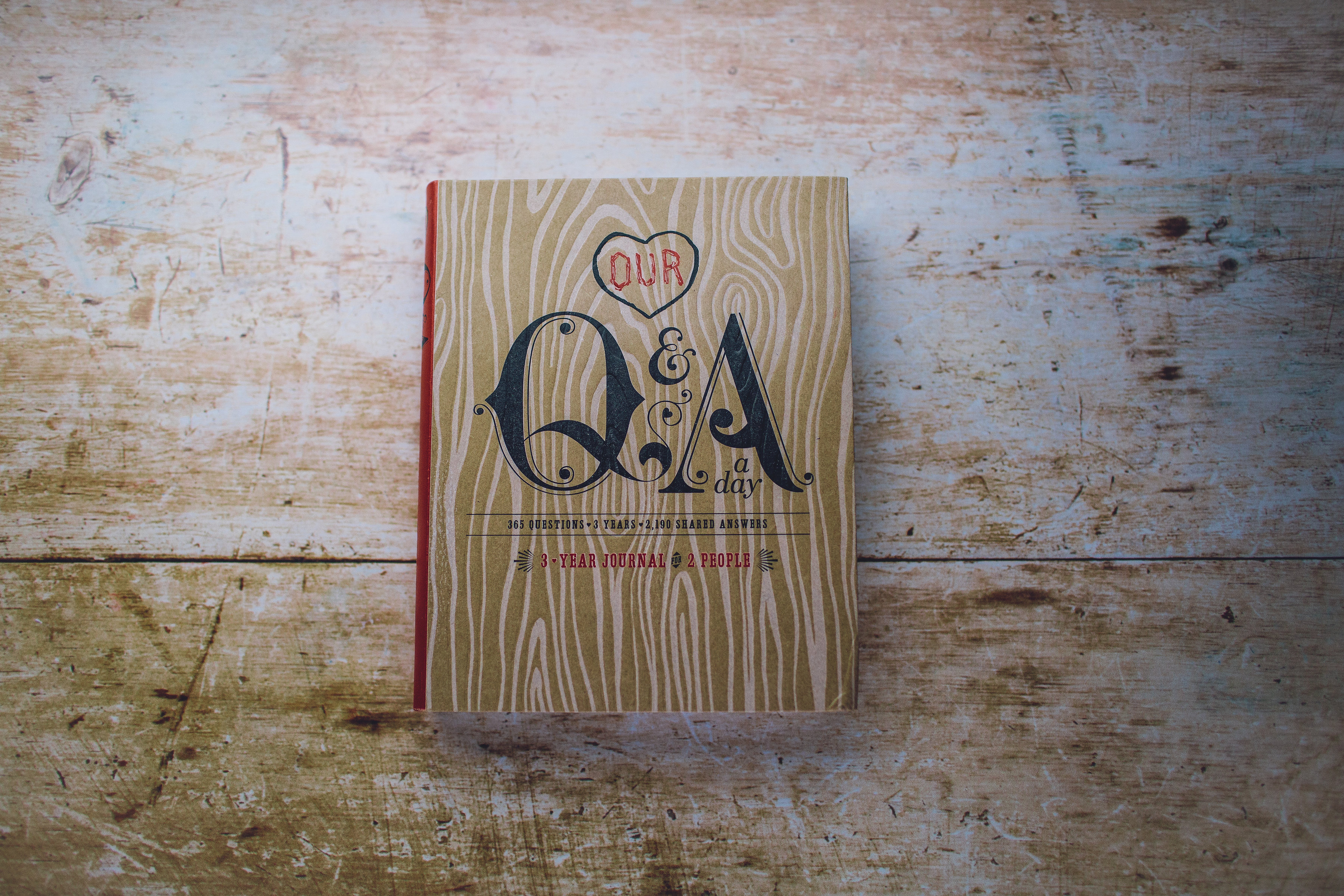 #1 Amazon Bestseller
Q&A a Day is a daily journal for couples to complete together.
It has a new question for every day of the year and space for both of your answers.
This book is a great gift for you and your sweetheart–or another couple you know. Buy it to commemorate your 100th date, your 20th anniversary, any special occasion, or simply to celebrate the beginning of a New Year together.
This journal has been a #1 bestseller on Amazon for several years running. Love rules.
---
MILK & HONEY: A LOVE STORY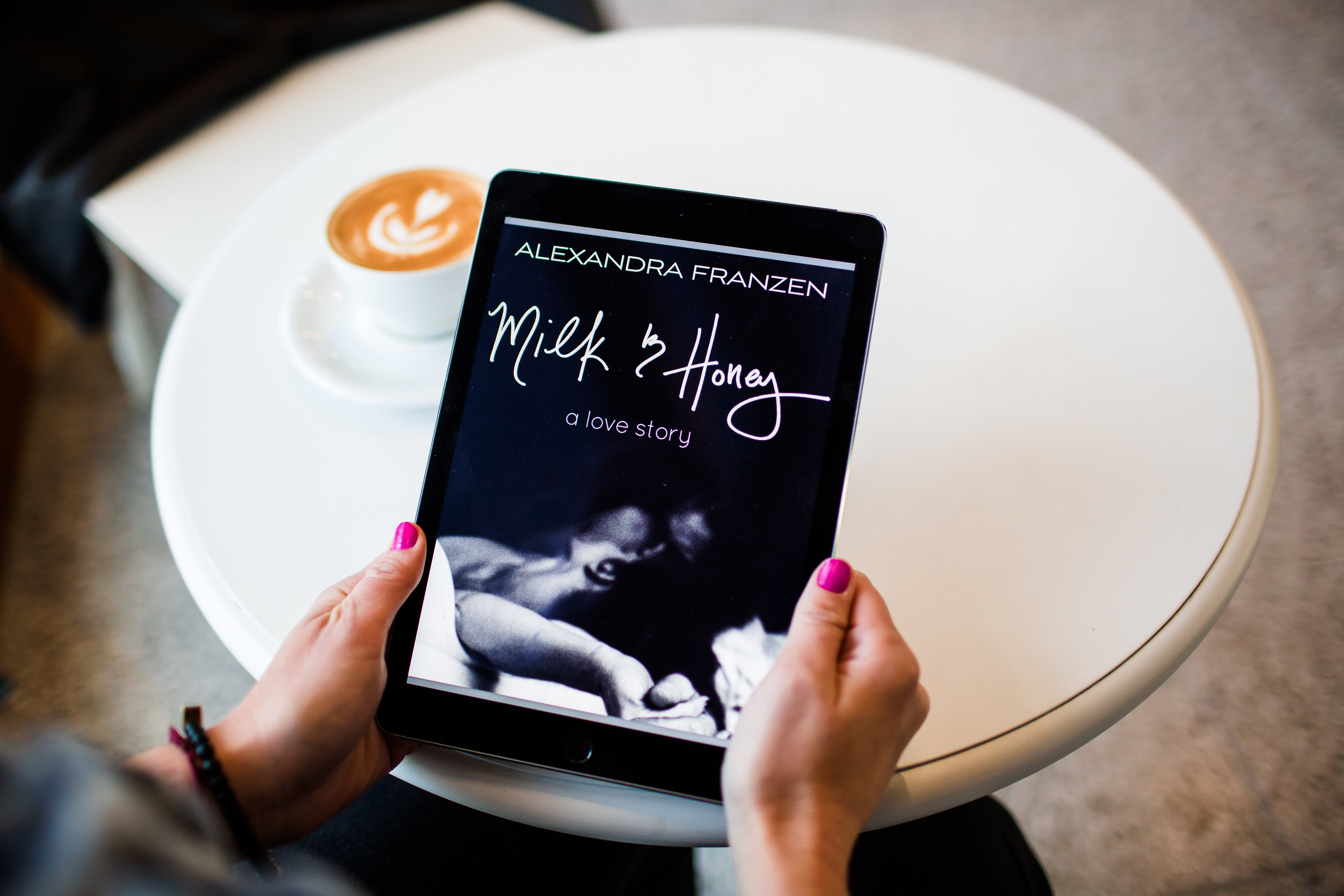 A Quick and Steamy Read
Milk & Honey: A Love Story is a very smutty romance novel about a writer and a pastry chef. It's got delicious food descriptions, shocking plot twists, and of course…lots of sex.
It's kind of like Fifty Shades of Grey, but with less bondage and more chocolate soufflés. One reader calls it, "The best erotica I've ever read."
---
OTHER BOOKS–WRITTEN BY FRIENDS & COLLEAGUES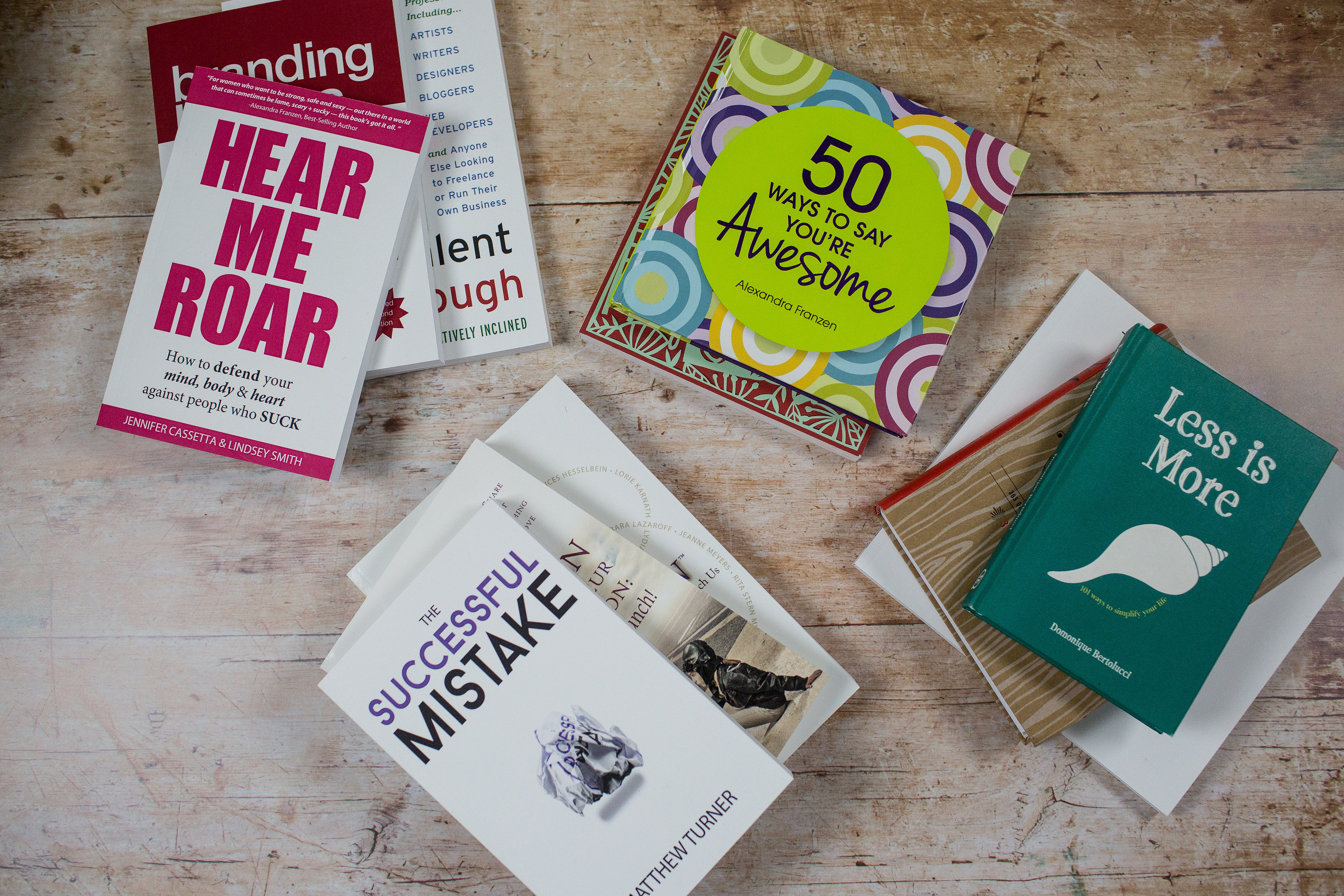 Alexandra has contributed essays, stories, interviews, advice, and whatnot for the following books. Buy them. Read them. Thank you for supporting these terrific authors.
– Free Time: Lose The Busywork, Love Your Business by Jenny Blake.
– Company of One: Why Staying Small Is the Next Big Thing for Business by Paul Jarvis.
– The Good Creative: 18 Ways To Make Better Art by Paul Jarvis.
– The Empathy Edge: Harnessing the Value of Compassion as an Engine for Success by Maria Ross.
– Branding Basics for Small Business by Maria Ross.
– Gracious: A Practical Primer on Charm, Tact, and Unsinkable Strength by Kelly Williams Brown.
– Grow Your Handmade Business: How to Envision, Develop, and Sustain a Successful Creative Business by Kari Chapin.
– Hear Me Roar: How to Defend Your Mind, Body & Heart Against People Who Suck by Jennifer Cassetta and Lindsey Smith.
– Less is More: 101 Ways to Simplify Your Life by Domonique Bertolucci.
– RenWomen: What Modern Renaissance Women Have to Teach Us About Living Rich, Fulfilling Lives by Dale Griffiths Stamos.
– The Declaration of You!: How to Find It, Own It and Shout It From the Rooftops by Michelle Ward and Jessica Swift.
– When Talent Isn't Enough: Business Basics for the Creatively Inclined by Kristen Fischer.
– Women Entrepreneur Revolution: Ready! Set! Launch! by Jenn Aubert.
---