Free Stuff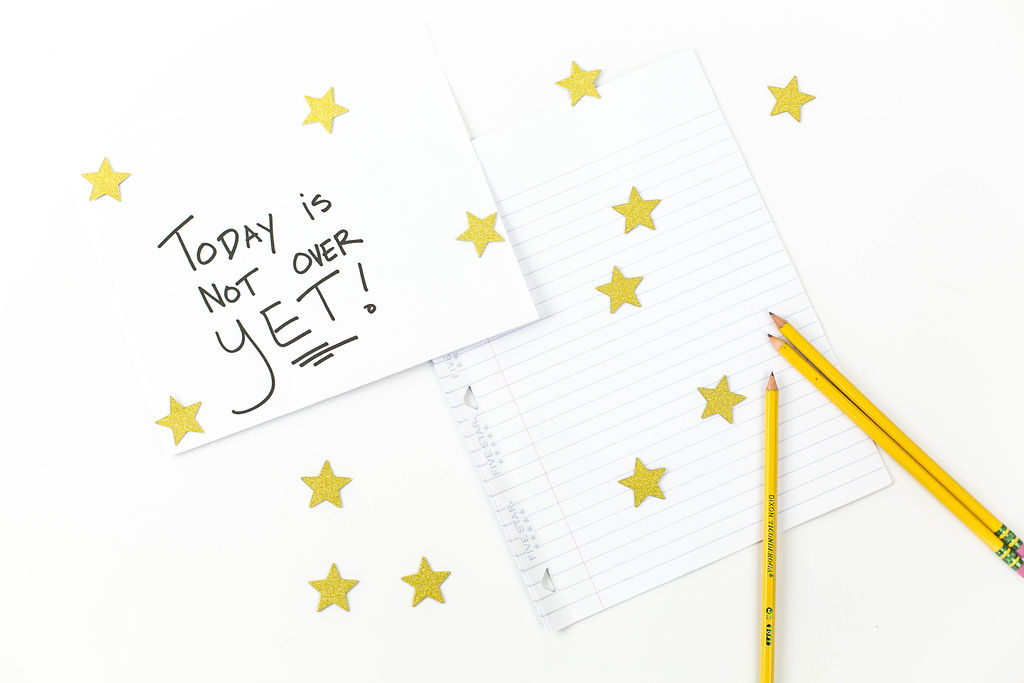 ---
FREE AUDIOBOOK: TODAY IS NOT OVER YET
If you're having "one of those days" when nothing's going quite right…if you're feeling discouraged and unproductive…if you're struggling to stay focused…if you need a shift in perspective…listen to Today Is Not Over Yet.
This short audiobook (31 minutes) includes seven true stories about patience, persistence, and finding the courage to take big—and small—risks.
It's never too late to get your day back on track.
---
FREE AUDIOBOOK: YOU'RE GOING TO SURVIVE
Selected stories from Alexandra's book, You're Going to Survive.
This short audiobook (53 minutes) includes true stories about people who've endured soul-crushing moments in their careers–failure, rejection, disappointment, public humiliation, and more. How they survived these tough experiences, and how you will, too.
---
Alexandra co-hosts a very silly comedy and pop culture podcast with her best friend, Melissa. It's called So Obsessed. Listen on iTunes and Spotify.
---
FREE WORKBOOK: DAILY CHECKLIST
Too much to do? Not enough time?
Learn how to create a daily checklist–a simple, calm, and realistic plan for your day.
Choose your top priorities for the day while making time for your health, family, friends, wellness, spirituality, nature, education, creativity, and other experiences that matter to you.
---
FREE WORKBOOK: "FINISH IT!" CHECKLIST
It's usually pretty easy to start things. It's much more challenging to actually finish things.
Whether you're working on a creative project (writing a book), personal project (decluttering your kitchen), a task at your job (putting together an important presentation), or any other kind of project, sometimes, finishing feels really hard.
This checklist might help.
---
FREE WORKBOOK: USING TECHNOLOGY PURPOSEFULLY AND INTENTIONALLY
Feel like you're constantly glued to your phone, tablet, or computer? Always plugged in? Want things to feel different?
This workbook includes a big list of suggestions to help you reduce screen-time and create healthier tech-habits. Less scrolling. More living.
---
FREE WORKBOOK: GOOD QUESTIONS
A list of interesting questions to think about, write about, talk about, or perhaps discuss with your family around the dinner table.
Questions like: "What are some of your favorite memories from the last year?" "What's something you see out in the world that breaks your heart–and how could you be part of the solution?" "What's something you'd like to learn this year?" and many more.
---
FREE WORKBOOK: GET IT DONE!
Got a project you'd really like to finish?
Maybe it's a work-related project, writing project, art project, or something personal like organizing your closet or scanning old receipts.
This workbook will help you find your motivation, get organized, and finally get it done.
---
FREE WORKBOOK: MARKETING IDEAS
Want to sell your book, artwork, products, or services?
This workbook includes a big list of simple marketing ideas for you to try out.
PS. Don't want to use social media to promote your work? No problem. This list includes lots of ideas that don't require social media. Because social media is optional, not mandatory.
---
FREE WORKBOOK: FEEL. KNOW. DO.
Improve your communication skills with the Feel. Know. Do. technique.
Learn how to set a clear intention before you begin writing, hit your point clearly, and avoid rambling. Make your writing clear, strong, and effective.
---
FREE WORKBOOK: ONE LETTER TODAY
This workbook is all about the art of letter-writing.
Get inspired to write snail-mail letters to reconnect with friends, say "thank you" to mentors, extend an apology, say "I love you," and more.
It doesn't take much time. Ten minutes. One pen. One page. Write from the heart. Make someone's day.
---
FREE WORKBOOK: GET MORE CLIENTS
When you're self-employed, getting clients can feel very perplexing. "How? Where are they? Why is this so hard?"
If you want to line up a bunch of clients–without feeling icky and pushy–this workbook might help you out.
---
FREE WORKBOOK: HOW TO SAY NO.
Sometimes, you just need to say "no"–gracefully and firmly.
This workbook includes tips on how to say no in several scenarios. Like when someone invites you out for coffee (but you don't want to go), or when someone asks you to donate to a fundraiser (but you need to decline), and many other situations.
---
FREE WORKBOOK: RECONNECTING WITH YOUR BODY
Your body is your home for your entire life. From birth to death, it's your
constant companion. And yet, sometimes we don't feel comfortable in our own bodies. Maybe right now you feel tired, stiff, achey, weak from an illness or injury, disconnected, numb, or just vaguely "not so good."
No matter what's going on, it's never too late to reconnect with your body,
make small changes, and start feeling better.
This workbook includes some gentle ideas for you to try out.
---
Love these free resources? Want more? Join the mailing list.
Alexandra's newsletter has been called one of the "14 newsletters you need in your inbox" by Brit+Co. Join 13,000 readers and sign up for inspiring true stories, plus lots of free checklists, free worksheets, free mini-classes, free music playlists, and more.