Shop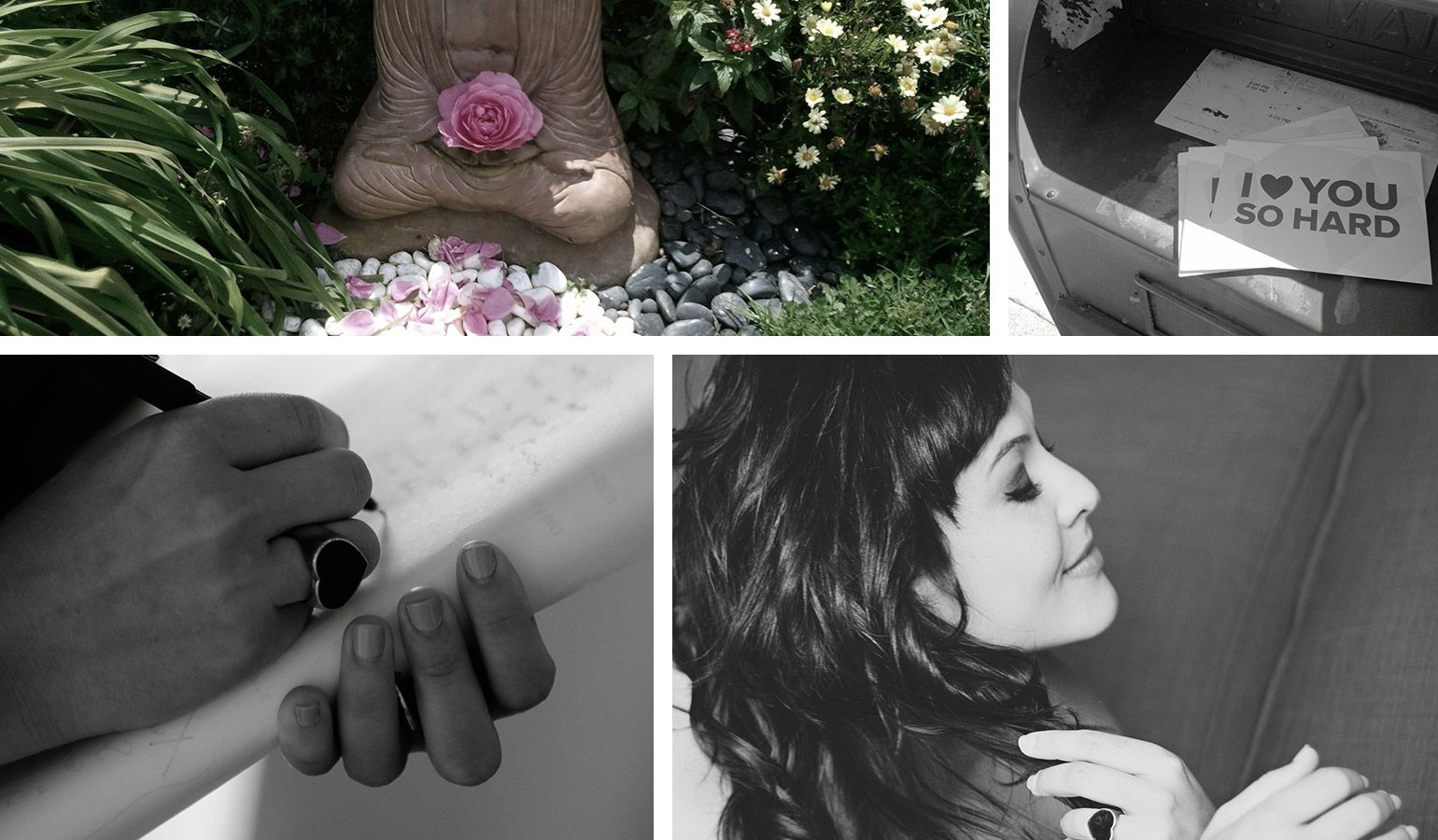 Hello & welcome.
This is my Shop. It's a happy, encouraging place.
I've created lots of things for you, including: Print Books. Digital Books. Workbooks. Paintings & Posters. Plus an online class called Unstoppable for people who want to feel less stuck and blocked and just WRITE already!
If you've never shopped here before, kindly peek at my Policies.
I hope you find something here that makes your day a little better than it was before.
Enjoy!
–Alex
---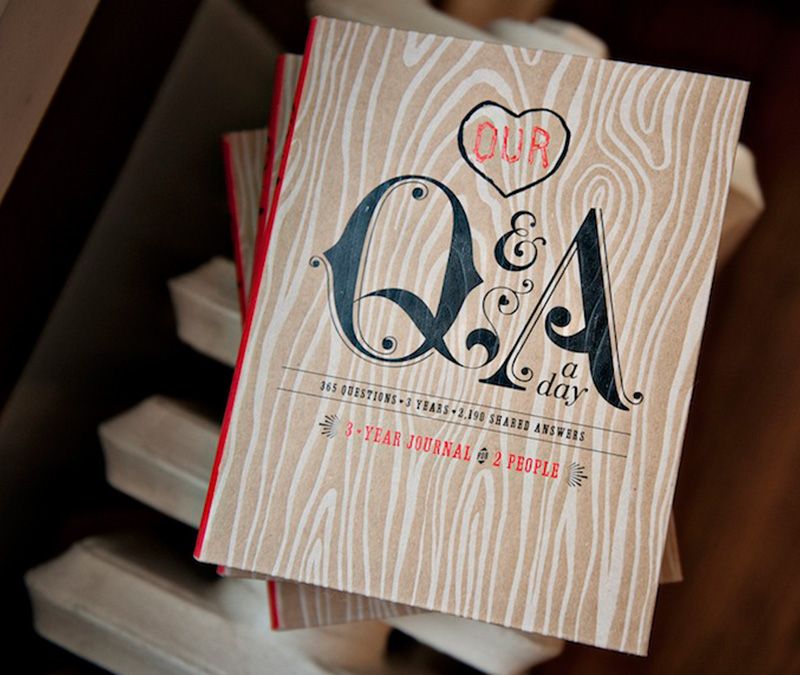 Our Q&A A Day: A Journal For 2 People
This is a daily journal for couples to complete together.
It has a new question for every day of the year and space for both of your answers.
(I got hired to write the questions by Potter Style, a division of Random House. Peek inside the front cover and you'll see my name! Exciting.)
This book is a great gift for you & your sweetheart or another couple you know.
It's a #1 bestseller on Amazon. Because love rules.
Hardcover. 368 pages.
---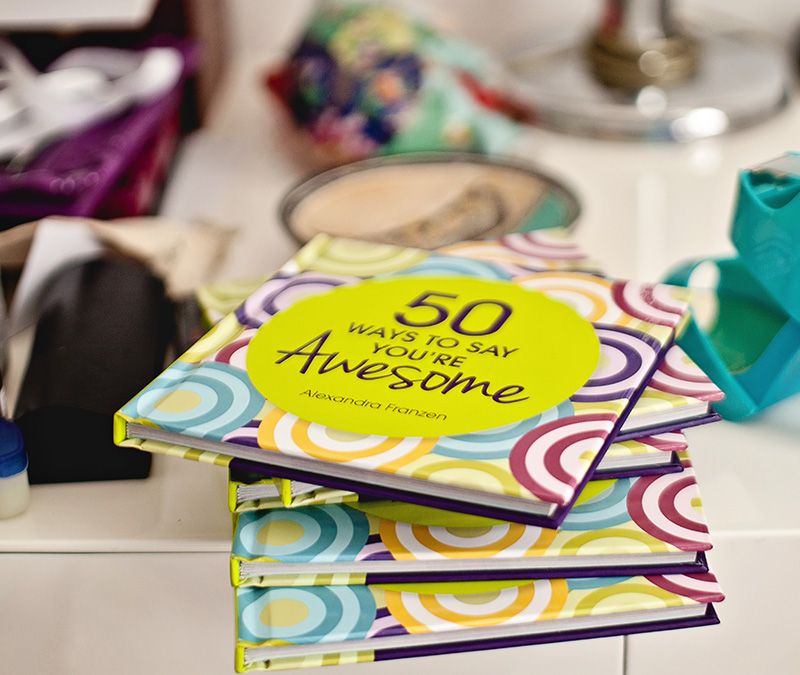 50 Ways To Say "You're Awesome."
This is an illustrated book about the power of gratitude.
Because we all need to say "thank you" more often.
I came up with the concept & wrote the text. The wonderful Rebecca Pollock did the drawings. It's an adorable, colorful book for kids and grown-ups, too.
It also has the world's cutest theme song & trailer!
Hardcover. 112 pages.
---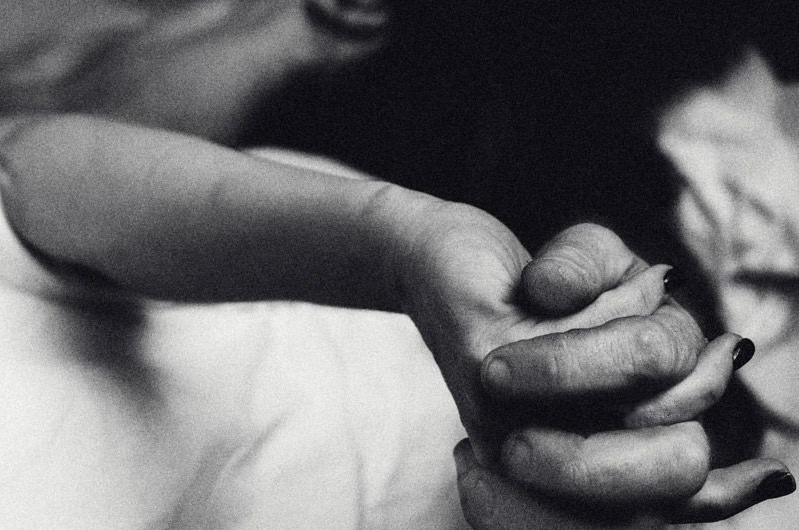 Milk & Honey: A Love Story
This is an erotic novel about a writer & a pastry chef.
Think: Fifty Shades of Grey, but with less bondage and more crème brûlée.
One reader called it, "The best erotica I've ever read." (Why, thank you!)
It is sexy, romantic, racy, and definitely for grown-ups, only.
I hope you love reading it… as much as I loved writing it!
Digital (PDF). 288 pages.
---
Feel. Know. Do.
Feel. Know. Do. is a short workbook with a 3-word philosophy that could change the way you write… everything.
This is a gift for you, from me. Totally free.
Being understood is a beautiful thing.
Digital (PDF). 11 pages.
---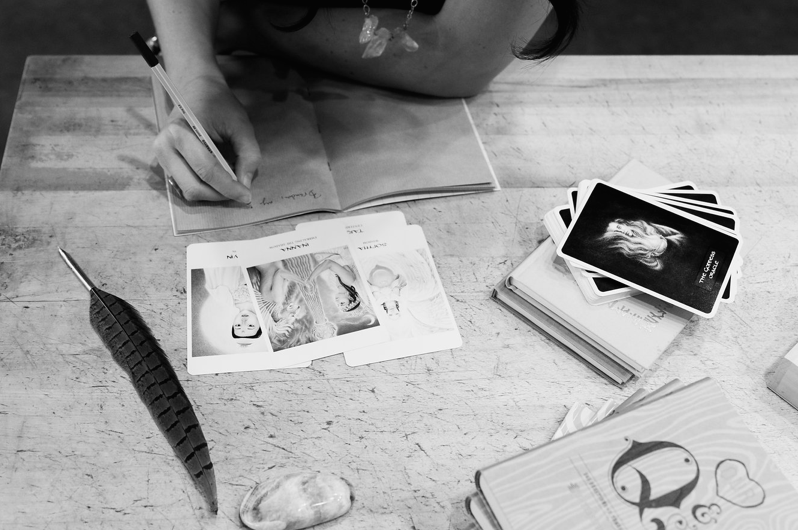 Commitment
Commitment is a workbook to help you map out your most important projects and commitments for the year ahead.
This is a gift for you, from me. Totally free.
Write down your priorities.
Be true to your word.
Digital (PDF). 7 pages.
---
How To Say NO, Nicely.
How To Say NO, Nicely is a short communication workbook.
It includes scripts to help you say "no" — firmly and gracefully — in 10 common scenarios.
Topics include saying NO to…
– Someone who wants to "pick your brain."
– Someone who wants you to lower your rates or work for free.
– Someone who wants to hang out with you, when you don't want to. And more.
You will enjoy this book if…
– You run a business, work in a creative industry, or receive a lot of pushy, annoying, unreasonable or unwanted requests in your line of work.
– You agree with the Dalai Lama, and believe that "kindness is always possible." (Even when you're declining an invitation.)
NO is a powerful word. I hope these scripts inspire you to use it more often.
Digital (PDF). 34 pages.
---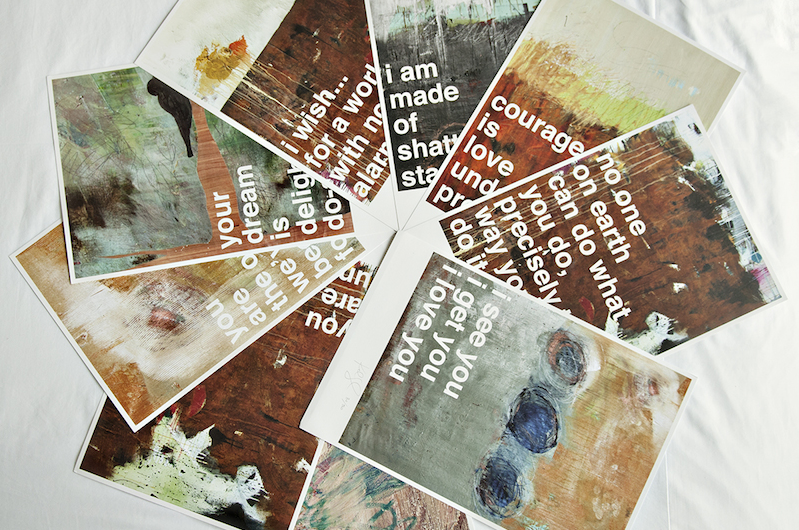 I collaborated with artist Kent Youngstrom to create a line of inspiring paintings and posters.
(He did all the work. I just wrote a few snippets of poetry.)
Get a bunch. Your bedroom walls are lonely.
---
You want to write. But then you don't.
You feel inspired to blog. But then Netflix happens.
You set the intention to finish your book. But then… ooh, look! An email to answer.
If you're tired of feeling blocked and riddled with excuses when it comes to your writing, this online class was made for you.
Enjoy the audio lessons, daily assignments, music recommendations, and inspiring interviews with some of my personal heroes — martial artists, opera singers, marathon runners, authors, and other people who exemplify an unstoppable spirit.
You were born with an unstoppable spirit, too, and you can find it once again.
---
DIGITAL BOOKS
– Your purchase is non-refundable. Please shop mindfully.
– Not sure if you're going to like my books? Worried you'll regret making a purchase?
Please spend some time exploring my articles, newsletter, workbooks and advice column, all of which are free. Get to know me. If you like what you see, here on this website, there's a pretty good chance you'll like my digital books as well.
PRINT BOOKS
– My print books are sold through Amazon, Barnes & Noble, and other online vendors. If you have an issue with your order, please contact the vendor directly. (I can't help you. Sorry.)
WORKBOOKS
– Most of my workbooks are free. Share them with friends!
PAINTINGS & POSTERS
– These are sold through Kent Youngstrom's shop. If you have an issue with your order, please contact him directly. He's a great guy.
HELP
Questions? Comments? Got an idea for something you'd love to see me create next? You can contact me here.
ADDITIONAL POLICIES
… on re-publishing my work, attending my events, and other stuff can be found here. Thanks for being cool & respectful! Happy shopping!