Books & Art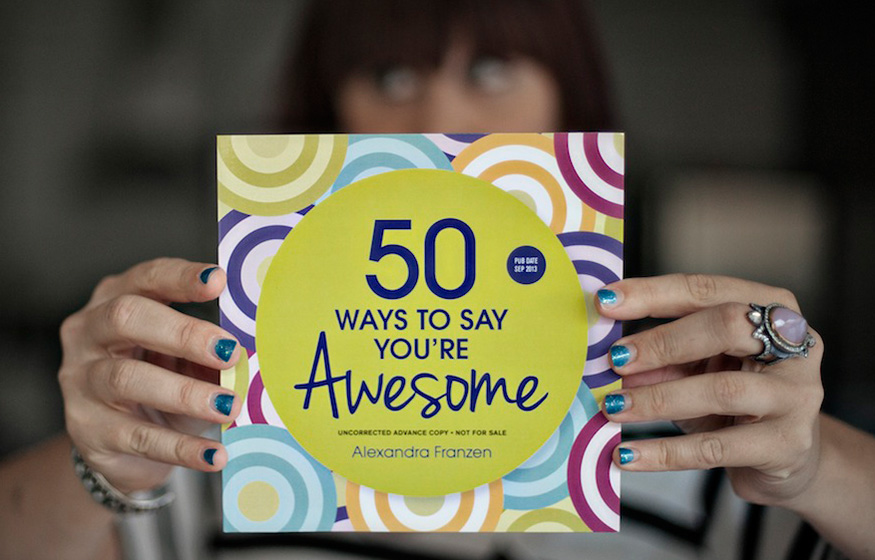 50 Ways To Say You're Awesome is a book.
It's shiny, colorful + very stylish. Babies like it. And kids. Grown-ups, too.
It's full of love notes that you can tear out (the pages are perforated) and hand to people you adore.
This book might be small, but it packs a big message:
It's a reminder to say "thank you" to the people who make your life better — not just with words, but with your actions, too.
"If you are looking for a creative way to make your grandmother's heart swell, bring a big smile to your best friend's face, or give a stranger a memorable and delightful surprise, look no further than this book." –Kate Stoltzfus (read Kate's full review, here)
---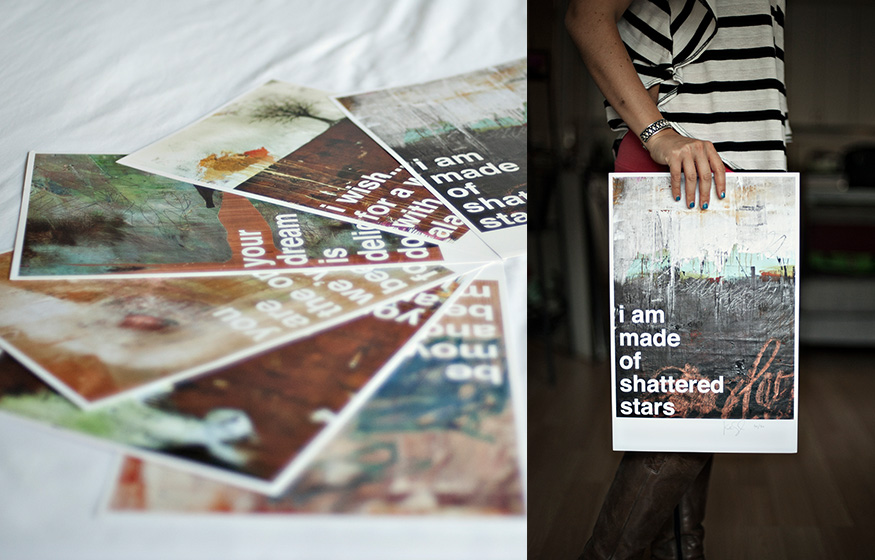 I've collaborated with not-so-tortured artist Kent Youngstrom to create a line of inspiring wall art.
These limited edition prints are priced at $35 each, printed on archival paper with water-based inks, and sized at 18 x 24 inches.
We hope you'll hang them in your home or office, and remember that "your dream is delightfully do-able."

---
When it comes to being a better writer — and a better human being — I have a ten-word philosophy:
Start with love. Keep it simple. You are not confused.
In the spirit of simplicity, I've written a collection of short digital books (I call them "wee-books").
I wrote these books to help you to un-complicate the way you communicate and get what you want — with love.
Over the past year or so, I have sold about 2,000 wee-books. Out of thousands of orders, only 5 people wrote to me to say, "You know what? It just wasn't my cup of tea."
In other words: the odds are very good that you'll find them helpful + valuable. Explore + see.
"I love Five Scripts To Fill Your Client Docket! I made $600 the very first time I used one of the scripts, and the results just keep flowing. It helped me get right to the heart of what I wanted to say. And it's simple to tweak the scripts to suit my own personality." –Marissa Roberts, Beautifully Organized
---