Free stuff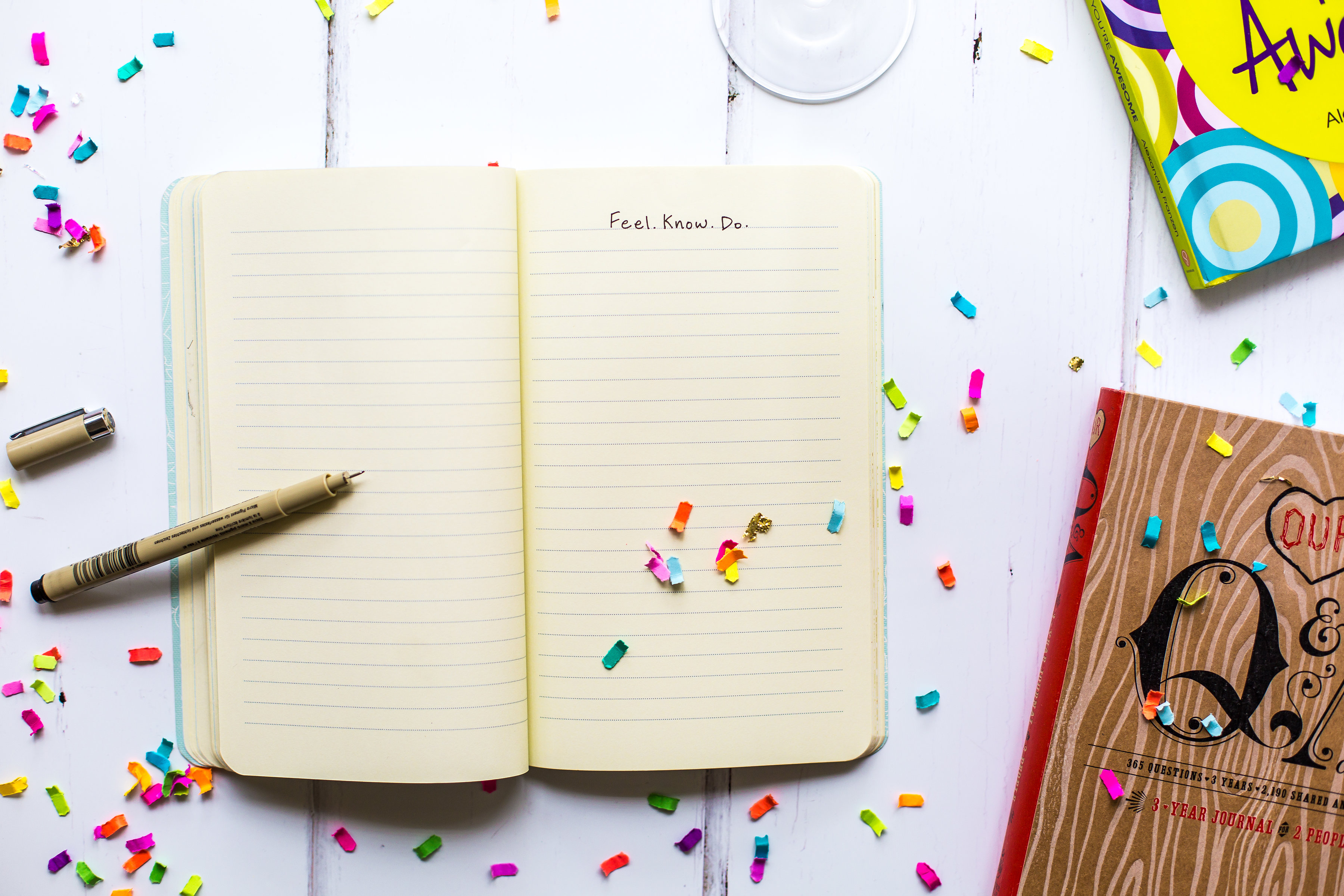 FREE STUFF!
This is where you'll find:
– Free workbooks
– Free coloring sheets
– A free downloadable magazine
Party like it's your birthday! Enjoy as many freebies as you want.

---
WORKBOOK: FEEL. KNOW. DO.

When people ask, "How can I become a better writer?" the very first thing I suggest is, "Try using FEEL. KNOW. DO."
FEEL. KNOW. DO. is my favorite writing technique. It's easy to remember (just three words!) and you can use this technique for any scenario or type of project: emails, essays, articles, books, speeches, a media appearance, or even a one-on-one conversation.
Download this free workbook (or listen to the free audiobook) and I'll teach you how to do FEEL. KNOW. DO. and make your writing clearer, stronger, and more effective.
---
WORKBOOK: GET MORE CLIENTS

When you're self-employed, getting clients can feel very perplexing. How? Where? Who? Why is it so haaaard?
In this workbook, I share the story of how I lined up my very first 3 clients.
Then I give you an email template that you can fill out and send out to people in your community — family, friends, colleagues, classmates, and Internet buddies — to gently ask them to help you find clients.
If you want to line up a bunch of clients — without feeling icky and pushy — this might really help you out. Enjoy!
---
WORKBOOK: HOW TO SAY "NO."

How To Say "No" is a workbook filled with communication tips to help you say "nope" and "no thanks" — gracefully, tactfully, and firmly.
Inside, you'll find tips on how to say "No" in 8 common scenarios — like when someone invites you out for coffee (but you don't want to go), when someone tries to haggle (or asks if you'll work "for free"), and other situations that pop up pretty regularly — especially if you're self-employed!
---
WORKBOOK: HOW TO HIRE THE RIGHT COPYWRITER FOR YOUR BUSINESS.

Maybe you're thinking about adding a copywriter or ghostwriter to your business team. Maybe you're worried you'll hire the wrong person, they won't "get" you, and it will be a huge waste of time and money.
In this workbook, I offer some suggestions on how to choose the right person and set yourself up for a happy, productive partnership. This booklet also includes a list of 5 copywriters that I highly recommend — plus info on their rates and how to hire them.
---
I love doodling and drawing silly pictures. It's one of my favorite ways to de-stress, unplug, and let my brain un-clench after a long day.
If you'd like to download some coloring sheets that I made, go for it. You can print these out at home… and go to town with your Crayons and pencils.
---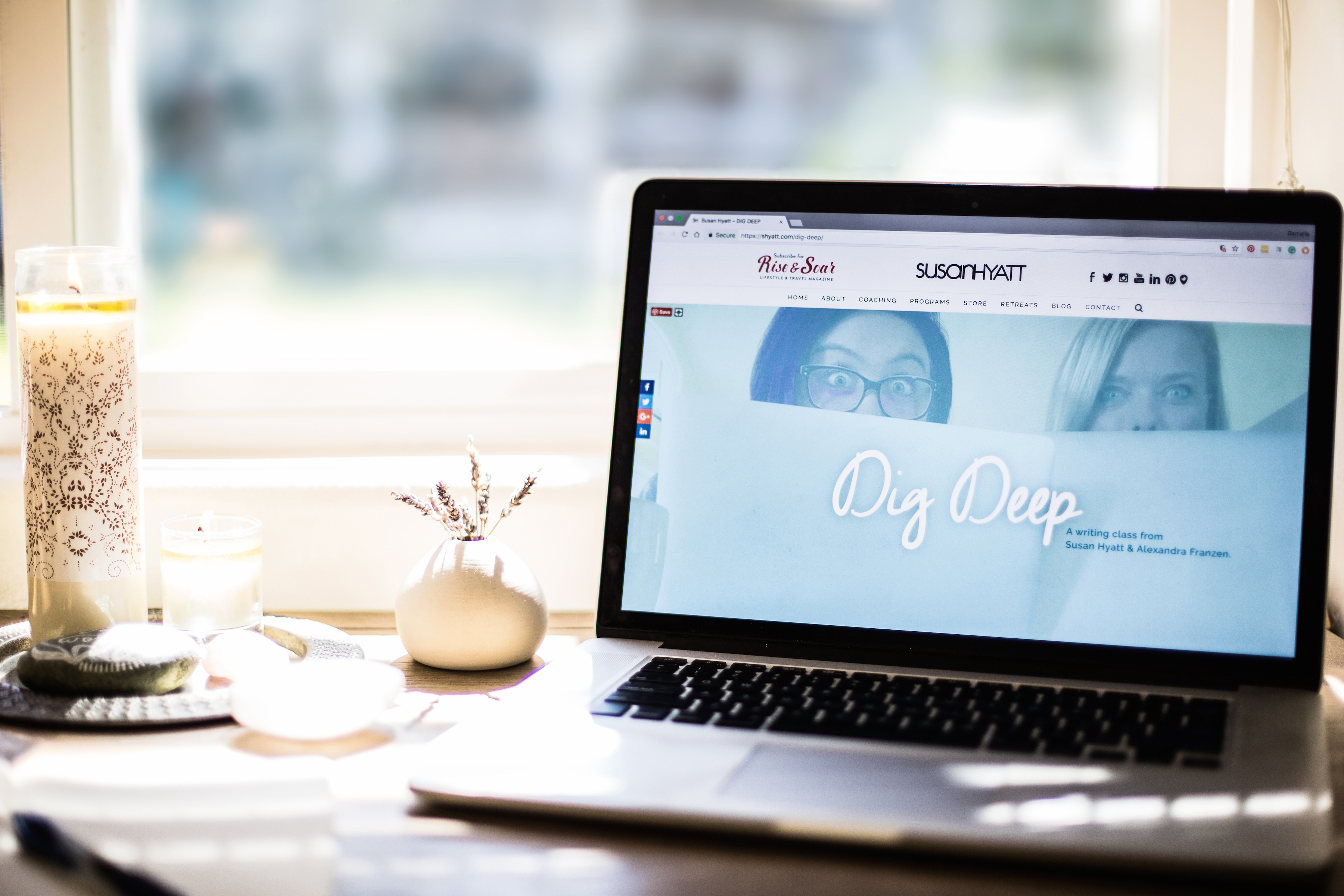 My friend Susan and I run an online writing class called DIG DEEP. We decided to release a digital magazine to showcase and celebrate our students' work.
Inside this magazine, you'll find essays, poems, and articles all written by our students. You'll read stories about beloved dogs, about international trips, about the challenges of being a single mom, about trusting your intuition, about birth and death, about grief and reinvention, about the messy, beautiful ride of life.
---