Classes & Retreats
THE EMAIL CLASS
Begins on: Thursday, December 5, 2019
Want to sign up and join the class…a tiny bit late? No problem.
Go for it. Last day to sign up: December 12, 2019

* Learn how to write strong, effective emails that lead to the results you want.
* Change the way you handle your emails. Tighter systems. Better policies. Less time puttering around in your inbox. More efficiency.
* Shift your attitude about email. No more "inbox shame." Feel calmer about your inbox.
* This is an especially great class for business owners, freelancers, consultants, fundraisers, or anyone who writes emails intended to "sell things" or "ask for things."
* Includes 5 video classes (watch from anywhere in the world), 30 time-saving email templates for a wide range of business and personal situations, fun prizes for "most creative email," "most compelling email," and more!
---
FREE CLASSES
---
GET IT DONE! [FREE]

* This class already happened. Want to catch up on what you missed?
* Video – Part 1 (25 minutes)
* Video – Part 2 (40 minutes)
* Worksheet to download, print, and fill out at home
Is there a project that you've been putting off until…later? Something you've been avoiding? Neglecting? Procrastinating on? It might be a writing project, school application, messy desk that needs to be decluttered, tax paperwork, or…something else. It's time to get it done!
---
SOCIAL MEDIA CLASS [FREE]

* This class already happened. Want to catch up on what you missed?
* Video (49 minutes)
* Password to watch the video: social2019
At this class, I share my personal social media story. Why I quit and deleted all of my accounts. How this decision has impacted my life, both personally and professionally. Questions to consider if you're thinking about stepping away from social media completely, or using it less.
This is a class about social media, but really, it's a class about being intentional with your time. You only get one life. How do you want to spend your precious life-minutes? On Facebook? Or…not? Let's discuss.
---
CHECKLIST CLASS [FREE]
Tuesday, January 14, 2020

* Start time: 11 am Hawaii / 1 pm Pacific / 2 pm Mountain / 3 pm Central / 4 pm Eastern (Here's a time zone converter)
* Duration: 45 minutes
* Click this link when it's time to begin
* Bring: Something so you can take notes: journal, notepad, blank paper and a pen, etc.
* Class will be recorded. If you can't attend while it's "live," no worries. You can watch the recording later. I'll share it via email.
Too many things to do? Not enough time? Overwhelmed? Feel like you're "always behind" on everything?
Try making a simple one-page checklist. Not a digital list. Old school. Pen and paper. Back to basics. No phone. No apps. No screens. A physical checklist you can hold in your hands.
At this class, I will teach my personal approach for creating a Daily Checklist—which is something I do (almost) every single day of my life. This is a checklist that includes important tasks you need to complete—and also, beautiful experiences you want to have during your day (tea with mom, hug the kids, watch the sunset, chill bedtime yoga by candlelight, etc.).
Making a Daily Checklist is the #1 most important element of my self-care and mental health routine. It keeps me grounded. It helps me focus on my victories—things I got done! things I experienced today!—rather than obsessing about everything that's "not finished yet."
I love checklists. So much, I wrote a whole book about them.
I hope you love this checklist class, because I know for sure I will love teaching it! Checklists will change your life.
---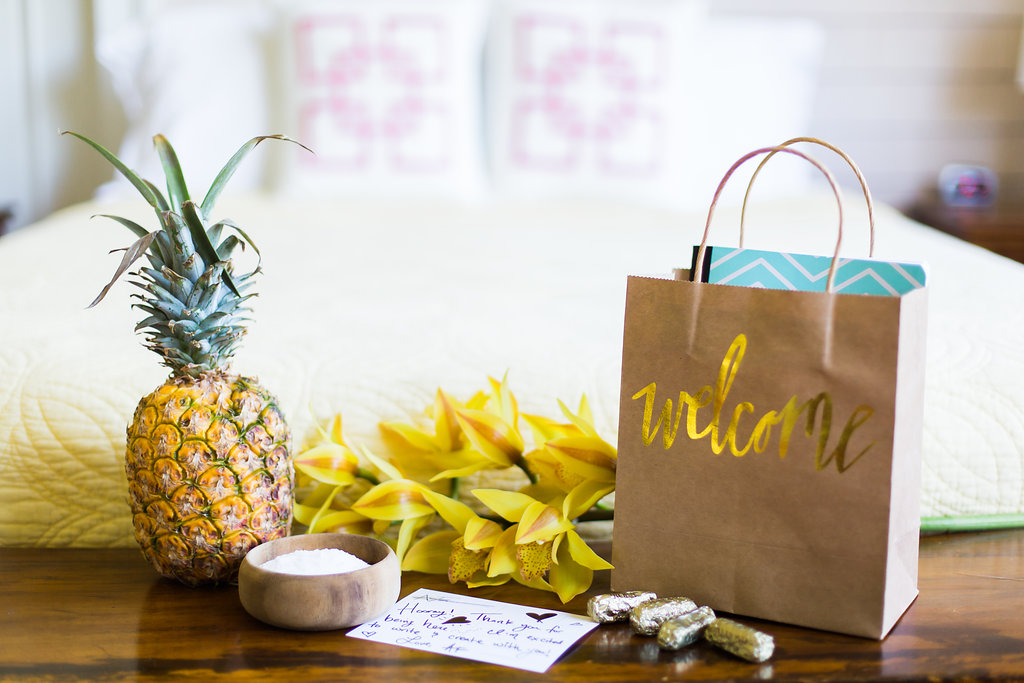 THE HAWAII RETREAT
January 6-13, 2020 [SOLD OUT]

Is there a project that's been tugging at your heart?
Maybe it's a book you'd love to write, a podcast, a screenplay, or a collection of love letters and advice for your kids.
Maybe it's a business project, like sprucing up your website, writing your e-newsletter, or developing a program for your clients.
Or maybe you're craving some quiet time with absolutely nothing to do. Time to breathe, slow down, and think deeply about your priorities for the next few years of your life.
Come spend 7 days on the Big Island of Hawaii. Give yourself the gift of time and space. No distractions. No obligations. Nothing pulling at your attention.
At this retreat, you'll have writing classes, yoga classes, a beautiful bedroom with lots of privacy, healthy meals, a relaxing massage, trips to visit black sand beaches and waterfalls, and plenty of free time to lounge in a hammock, read, write, or work on a project.
You'll leave this retreat feeling strong, recharged, and inspired.
---
FUTURE EVENTS

Want to be the first-to-know about future retreats, classes, and parties that haven't been announced yet? Please hop onto my mailing list. Thank you!