DIG DEEP: The Magazine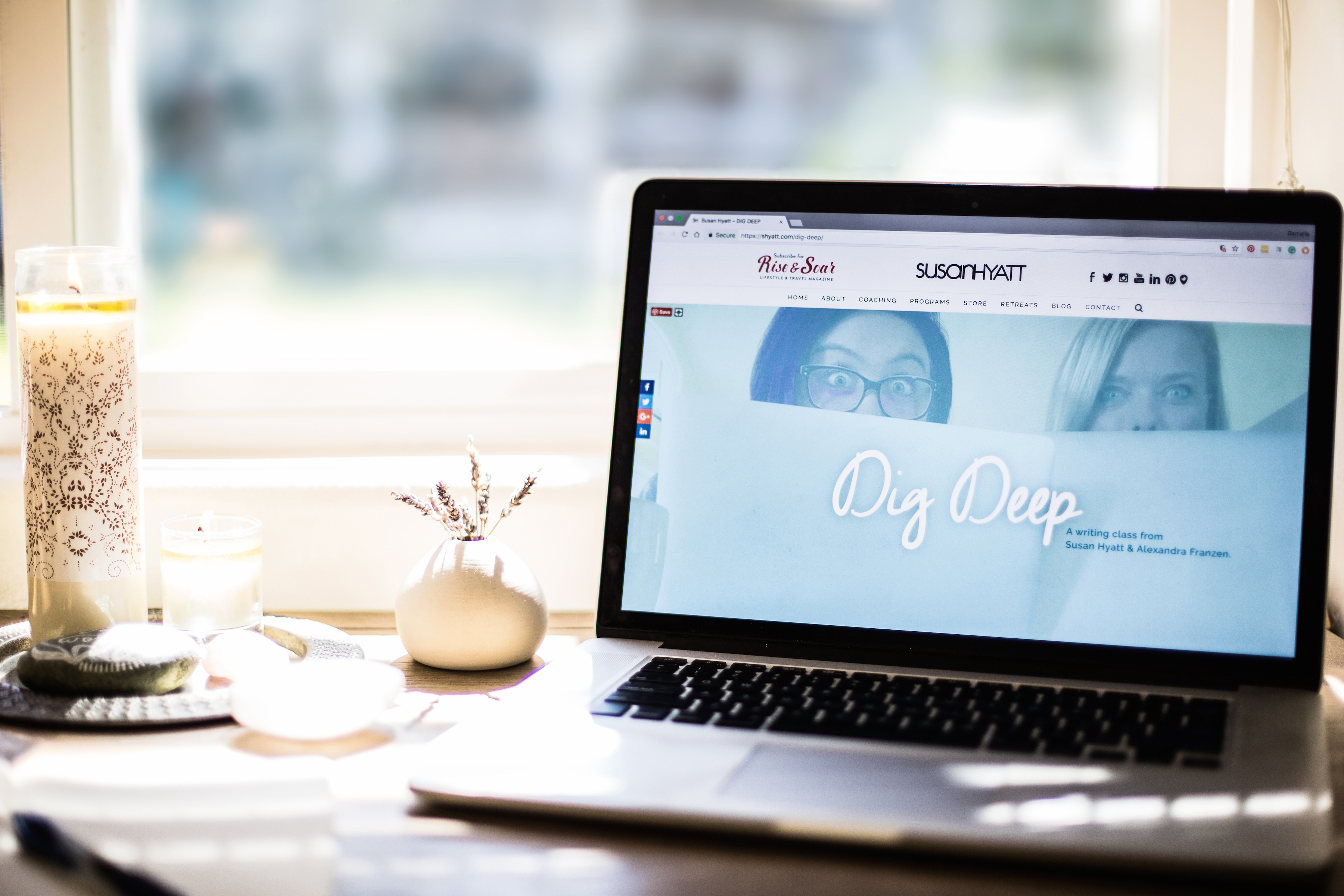 Digital magazine. Volume 1. 2017.
DIG DEEP is a class for people who want to stop waiting and start writing. This magazine is a celebration of DIG DEEP students and their work, featuring a collection of their essays, poems, interviews, and articles.
Inside this magazine, you'll read stories about beloved dogs, about international trips, about the challenges of being a single mom, about trusting your intuition, about pursuing exciting goals, about birth and death, about grief and reinvention, and more.
This magazine is free. Please download it, enjoy it, and invite other people to check it out, too. You can share this link – http://bit.ly/digdeep-magazine – in an email, in a newsletter, on social media, or wherever you like.

We hope this magazine inspires you to dig deep inside of yourself, find a story that you'd like to share, and write it down. Post it. Publish it. Share it publicly, or share it with a handful of friends. You never know how your story might impact someone else's life.
---
Contributors:
Alexandra (Sasha) Heinz
Amy M. Matthews
Anna Garrett
B. Love Smith
Brenda Finne
Brenda Florida
Carole Cassell
Cathyann Greenidge-Ellison
Christel Van Gelder
CrisMarie Campbell and Susan Clarke
Ellen Fondiler
Fiona Jefferies
Heather LeRoss
Heidi Ann Webber
Jen Mallinger
JoRene Byers
Joyce Belcher
Kelley Melsted
Kelly Beischel
Lindsey Christine
Lisa O'Brien
Mara Wai
Mary Vernal
Maya Henry
Mindy Meiering
Missy Bird
Patti Sponsler
Phyllis Ranallo
Sang Thi Doung
Susan Wagner
Susie deVille
Tonia Winchester
Editors:
Alexandra Franzen and Susan Hyatt
Design:
Blueline Design Agency
Questions or comments?
Please email: support@shyatt.com
---