Hello! I'm Alexandra.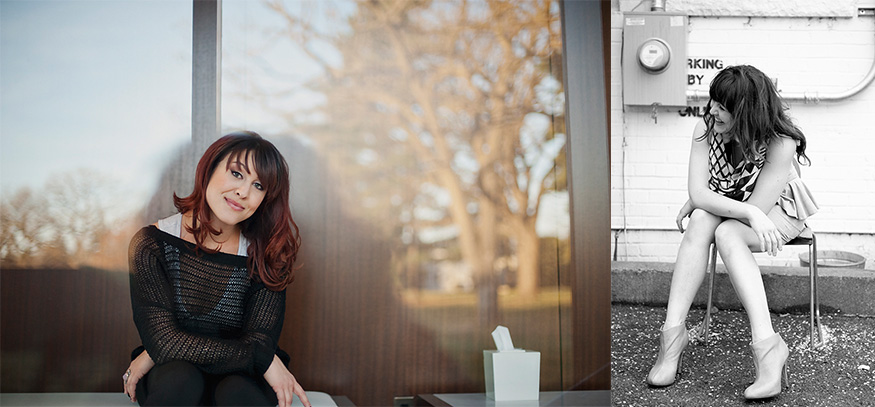 Things I adore:
Short emails. Long glances. Strong coffee. Weak knees.

Things I do:
I write about how to be a better writer + a nicer human being.
I make books + tools that help you get to the point, get what you want + do it with love.
I teach workshops about how to un-complicate the way you communicate.
Because being understood is a beautiful thing.
And if you happen to run a business, like me, it's also a profitable thing.
Since 2010…
I've run my own copywriting + communication consultancy. It's called Alexandra Franzen Inc., because apparently, I'm not that creative.
Since launching my company, I've written articles that have been enjoyed (and lovingly shared) by over 250K online readers, like you. I've served over 300 private clients, led writing workshops for over 250 students in 10 cities and 2 countries, released dozens of helpful worksheets + scripts and 1 pretty righteous e-course. Most awesomely of all, I've helped to raise cash + attention for causes I care about, including nearly $10,000 for Women's Earth Alliance.
The 'fanciest' places that have featured my work are Fast Company, Forbes, The Huffington Post, The Daily Love, The Daily Muse, MomSpark, CareerBliss, MediaBistro and MindBodyGreen.
I've written one book of my own — 50 Ways To Say You're Awesome (Sourcebooks) — and was commissioned to write another: Our Q+A A Day: A 3-Year Journal For 2 People (Potter Style | Crown Publishing).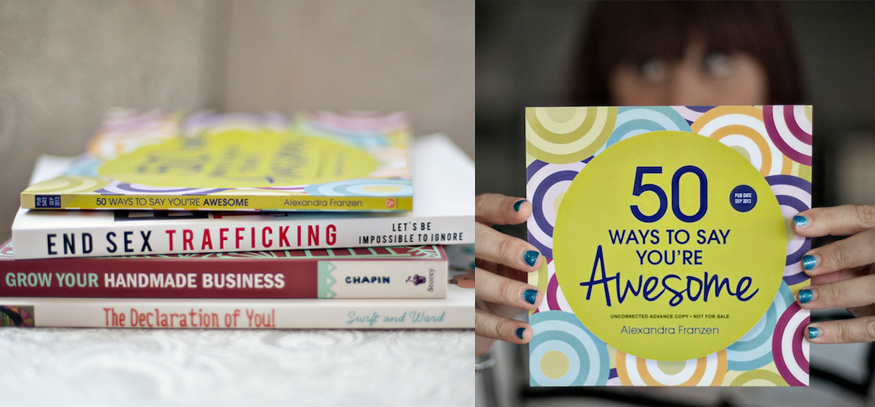 My words + ideas have been featured in a few books by smart friends + colleagues, too. Like Grow Your Handmade Business, When Talent Isn't Enough, End Sex Trafficking Day and The Declaration of You!
I'm deeply proud of what I've created.
I certainly haven't done it alone.
And: the best is yet to come.
My communication philosophy? It's simple.
Whenever you open your mouth — or place your fingers on the keyboard — you have an opportunity to add to the love in the world, or subtract from it.
You have a chance to get what you need while giving — or get what you need while taking.
You have an opportunity to lift someone's spirits higher — or sink 'em down lower.
It's a choice. So, choose to be an Adder — not a Subtractor.
It's not hard. It's not complicated. It just takes practice.
Keep practicing with me.
And together?
We can change the world through our words.
Like what I'm up to?
Excellent! Welcome to the party. Next, you can …
: Come to one of my (very fun) Write Yourself Into Motion workshops.
: Peruse my books, art and positivity-charged scripts. Ta da!
: Talk to me about designing a workshop for your team.
: Send me a happy note. Triple-points for snail mail.

Thanks for being here + being you.
xo.