About
HELLO!

My name is Alexandra, but most people call me "Alex." I also respond to "Ali," "Al," "Franz," and "Hey, you with the blue hair." I'm a writer based in Portland, Oregon, where I live with my partner Brandon and a dog named Dudley.
PROFESSIONAL STUFF

I've been a professional writer for about 10 years. Mostly, I write articles about creativity, productivity, communication, goal-setting, entrepreneurship, and how to deal with difficult situations in your life and career. My work has been featured in places like Time, Forbes, Newsweek, The Huffington Post, and Lifehacker. I've been mentioned in places like The New York Times Small Business Blog, The Atlantic, StyleCaster, and Inc.
My latest book is called You're Going to Survive. It's about how to deal with stressful, discouraging, humiliating experiences in your career — from hysterical clients to online bullies to 1-star Yelp reviews. You'll find that book — and other projects — here.
A few times each year, I lead writing retreats in Hawaii for people who want to work on a book, blog, podcast, website, screenplay, or some other type of creative project. We hang out together, eat coconuts and mangoes, do yoga, hike, sunbathe, and make art in the most beautiful setting on earth. It's really fun and yes, you can totally come.
PERSONAL STUFF

I love music, dark roast coffee, and talking to my mom because she's the best person ever. My heroes are Mister Rogers (for his compassion) and David Blaine (for his grit and artistry). I've got a metal plate screwed onto my fibula (reason: rock climbing accident). I also have one fake tooth. As a teenager, I struggled with depression, intense perfectionism, and OCD, and I know what it feels like to have a very uncooperative brain. I believe that it's never too late to pursue a new goal, or make a big change, because today is not over yet.
THANK YOU FOR VISITING!

Thank you for visiting my corner of the Internet! Feel free to poke around and check out my latest articles, books, retreats, and my newsletter, if you're into that sort of thing. I hope you discover something here that leaves you feeling uplifted, encouraged, and a little more optimistic than before.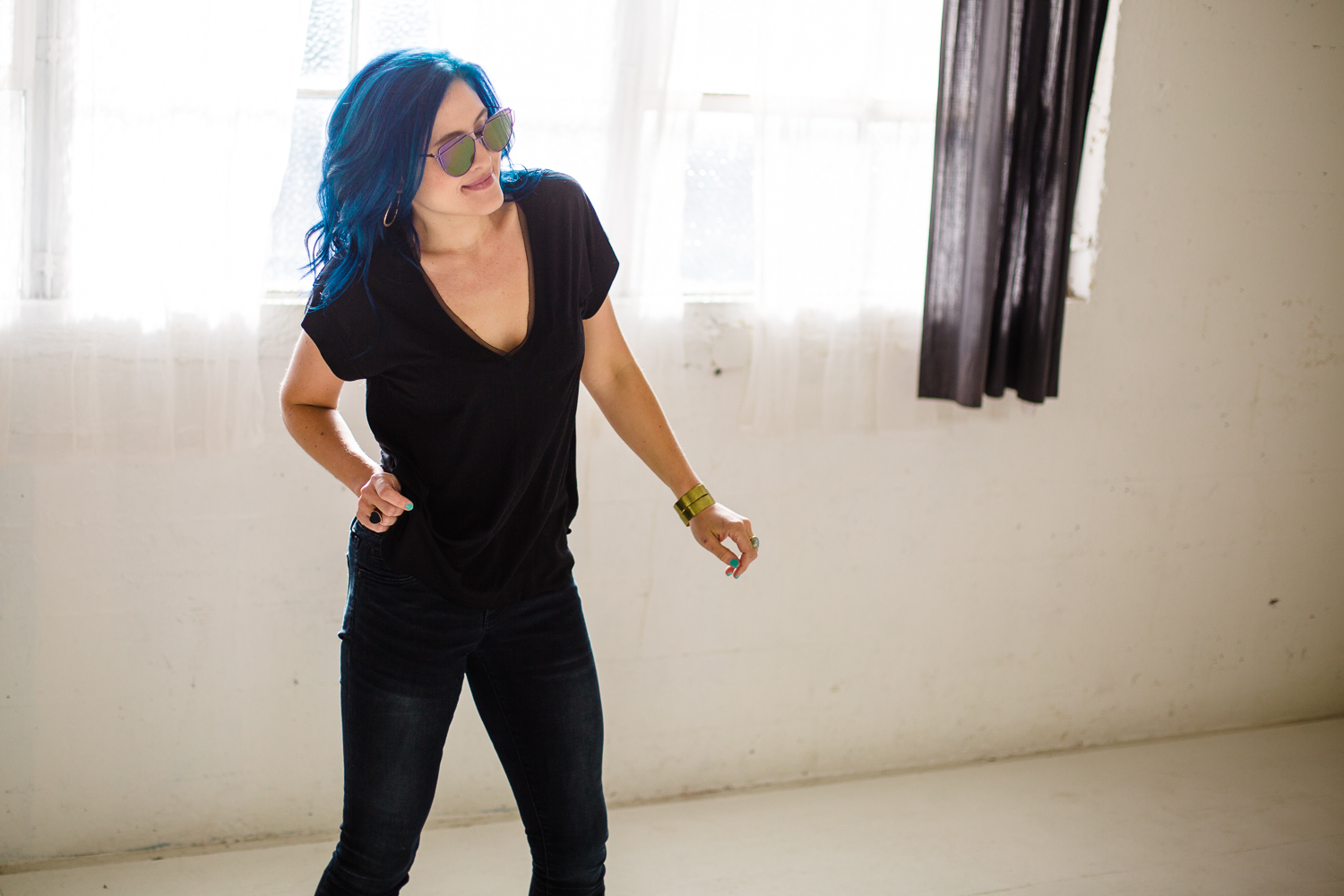 ---