About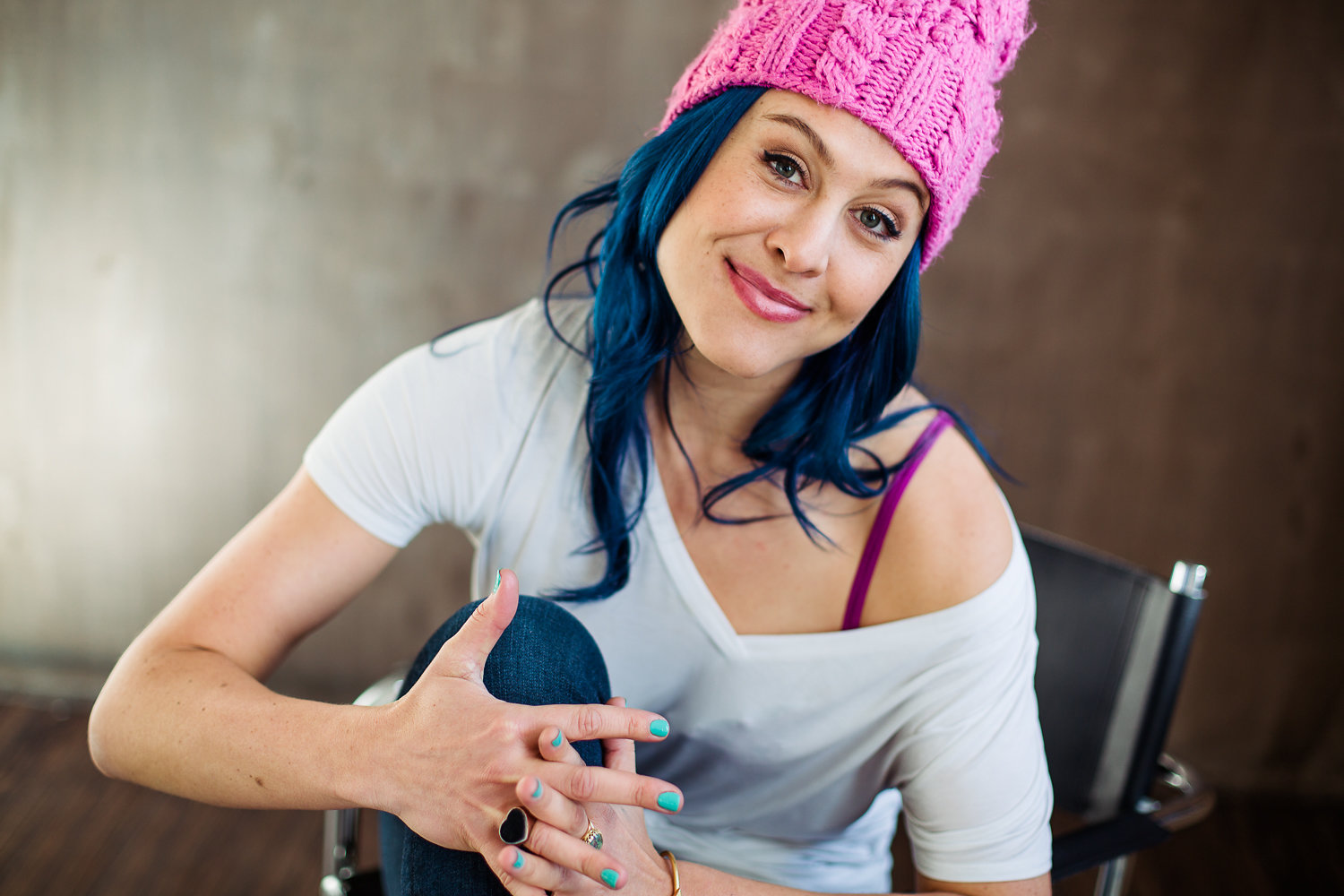 HELLO!
My name is Alexandra, but most people call me "Alex." I also respond to "Ali," "Al," "Franz," and "Hey, you with the blue hair."
I'm based in Portland, OR, where I live with my partner Brandon and a fish named RuPaul.
I've been a professional writer for the past 10 years. In that time, I've collaborated with over 200 clients, I've taught over 1,000 students, and I've had work published in books, newspapers, and places like Time, Forbes, HuffPo, Newsweek, and Lifehacker.
This website is my little corner of the Internet. It's a happy, encouraging place where I share my personal stories and advice on creativity, motivation, dealing with adversity, how to navigate the complicated waters of self-employment, and basically, how to be a strong, courageous person in our very messy world.
If there's one "slogan" or "mantra" that drives my entire life, it's this one:
"TODAY IS NOT OVER YET."
Even if you're having a really discouraging day, it's never too late to turn things around. You could lace up your sneakers and go for a run. You could text a friend who needs some love. You could turn to a fresh page in your journal and start outlining your first book. No matter what happened in the hours leading up to this point, there is always a way to end your day on a positive note.
Even if it's 11:59pm at night, and even if you've had the laziest, crummiest, most unmotivated day of your entire life, today is not over yet. Everything can change right now if you say so.
If you like my philosophy, and if you'd like to read more, check out my latest articles here, visit my shop here, or hop onto my mailing list here.
If you want to see my "fancy, official bio," click here. Or just keep scrolling down this page and you'll find tons of info about my career, my recent projects, my writing retreats, plus some miscellaneous info about my fake tooth and my astrological sign. #Important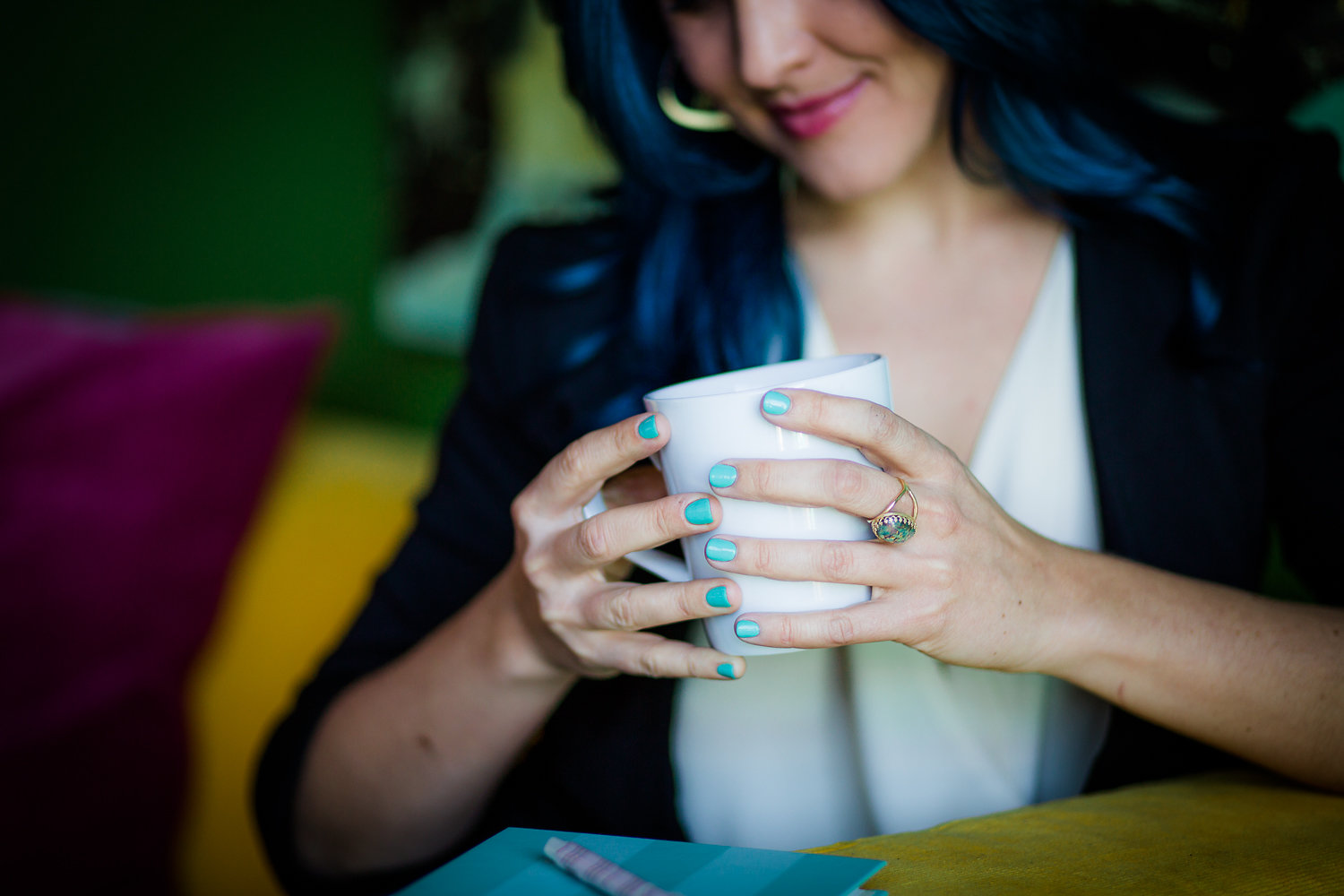 BOOKS
I'm the author of several books, including a book of illustrated "thank you" notes, a novel called Milk & Honey, and a novel called So This Is The End.
I was hired to write the questions for a very popular question-a-day journal, which has been a #1 Amazon bestseller for several years running.
I've been featured in quite a few other books as well, including a book about terrible mistakes that led to brilliant ideas, a book about how to take your artwork to the next level, and a bestselling guide to starting your own creative business.
You can purchase books I've written — and books I've contributed to — here. (Enjoy!)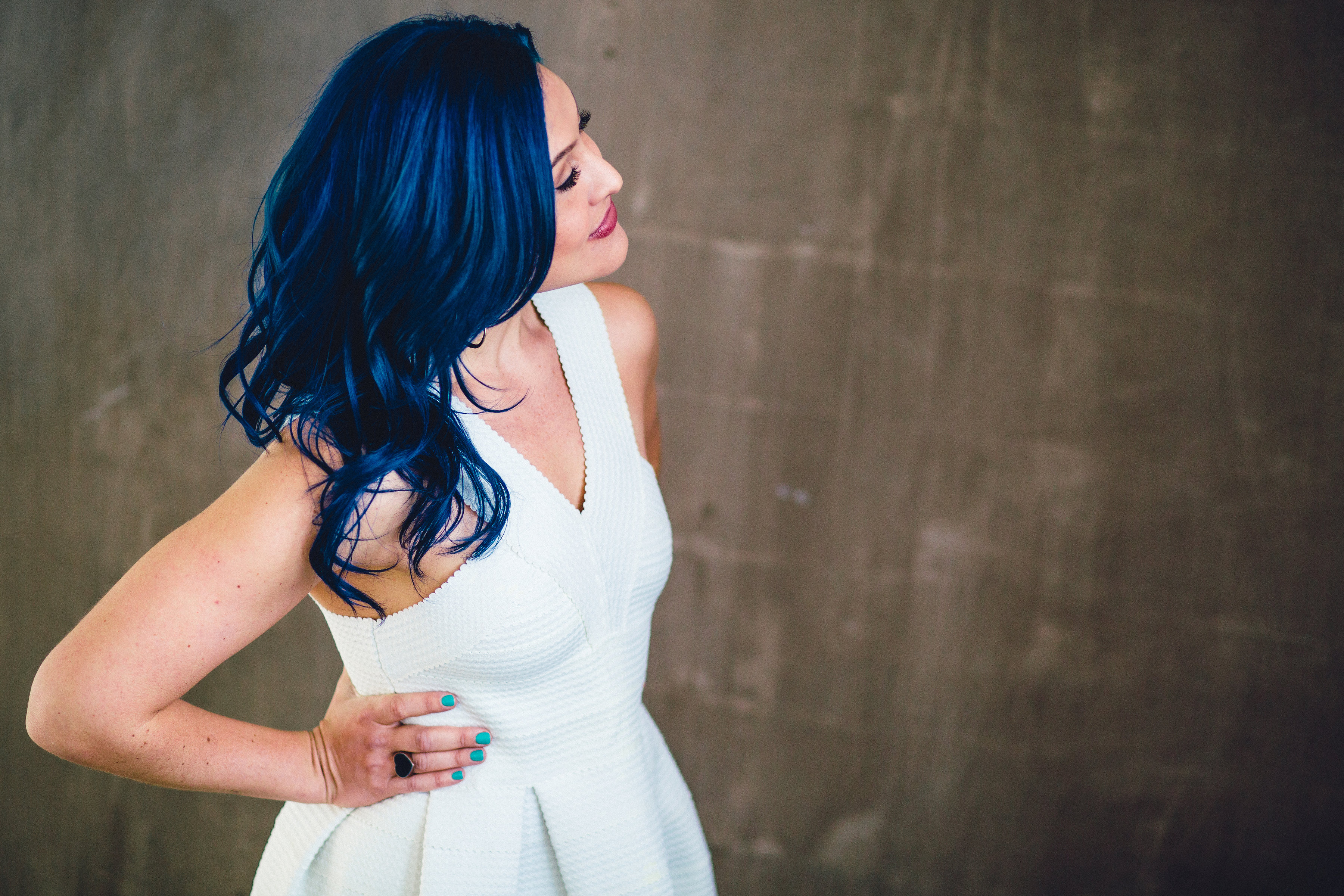 ONLINE STUFF
Aside from book-y stuff, my writing has been featured in places like Time, Forbes, HuffPo, Newsweek, Lifehacker, and BuzzFeed. I'm also a columnist for The Muse, a top career advice site with 3.5 million readers per month.
My email newsletter was called one of the "14 newsletters you need in your inbox" by Brit + Co, a creativity / lifestyle site aimed at women and teenage girls.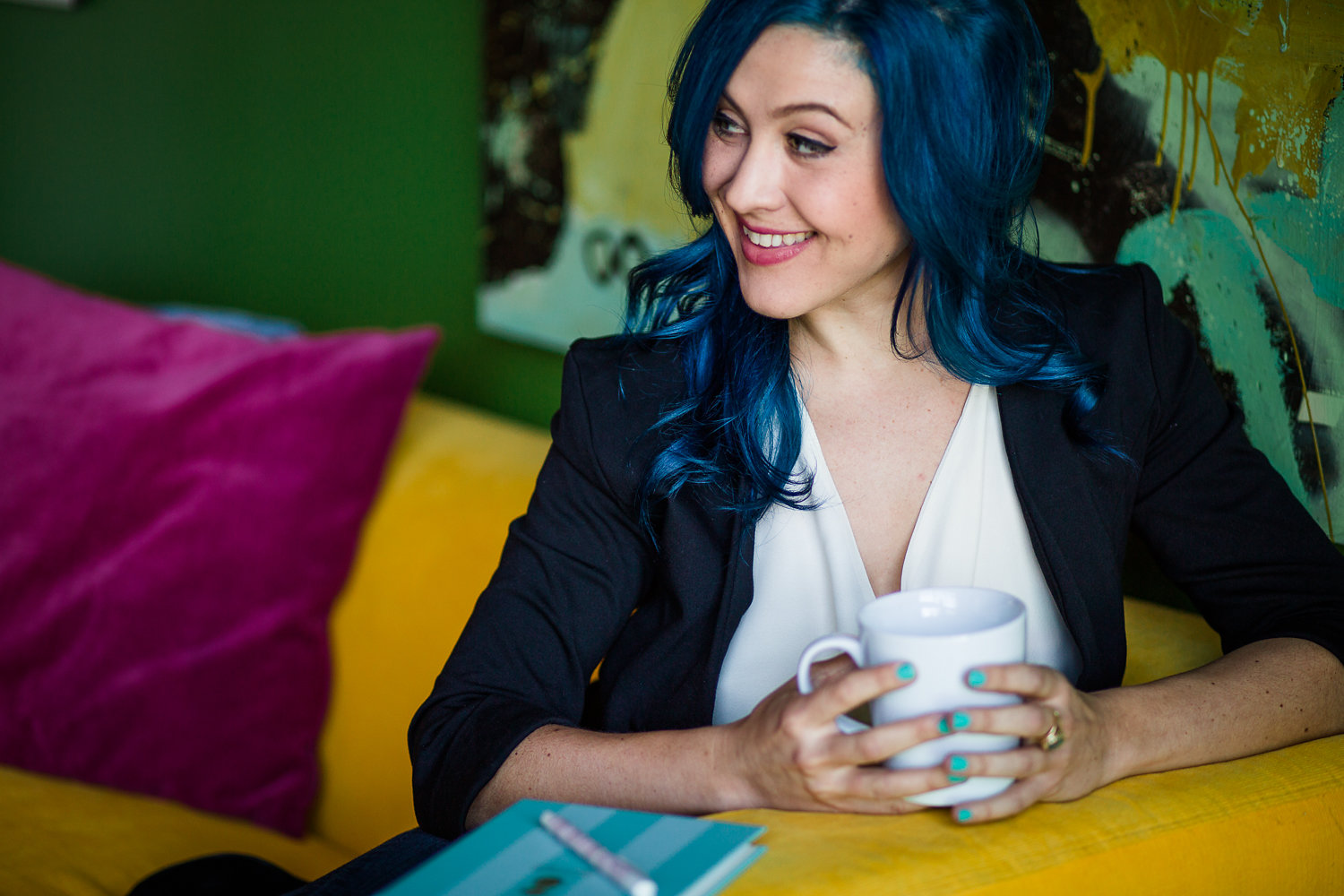 GHOSTWRITING & COACHING / CONSULTING
I make the majority of my income as a ghostwriter, copywriter, and writing coach / consultant.
Past clients include: tech companies like Hewlett-Packard, celebrity-driven brands like Rachel Zoe's DreamDry, fitness, health, and wellness companies like Curvy Yoga, and just about every type of business in between. I've also worked with a couple of "Internet celebrities" like Danielle LaPorte and Marie Forleo, and I can assure you, they're just as awesome as they seem online.
Clients typically hire me to write product descriptions, website language, email newsletters, podcast and video scripts, educational / teaching materials, outlines for TEDx Talks and other speeches, book proposals, and sometimes, full-length books.
You can learn more about my ghostwriting services here.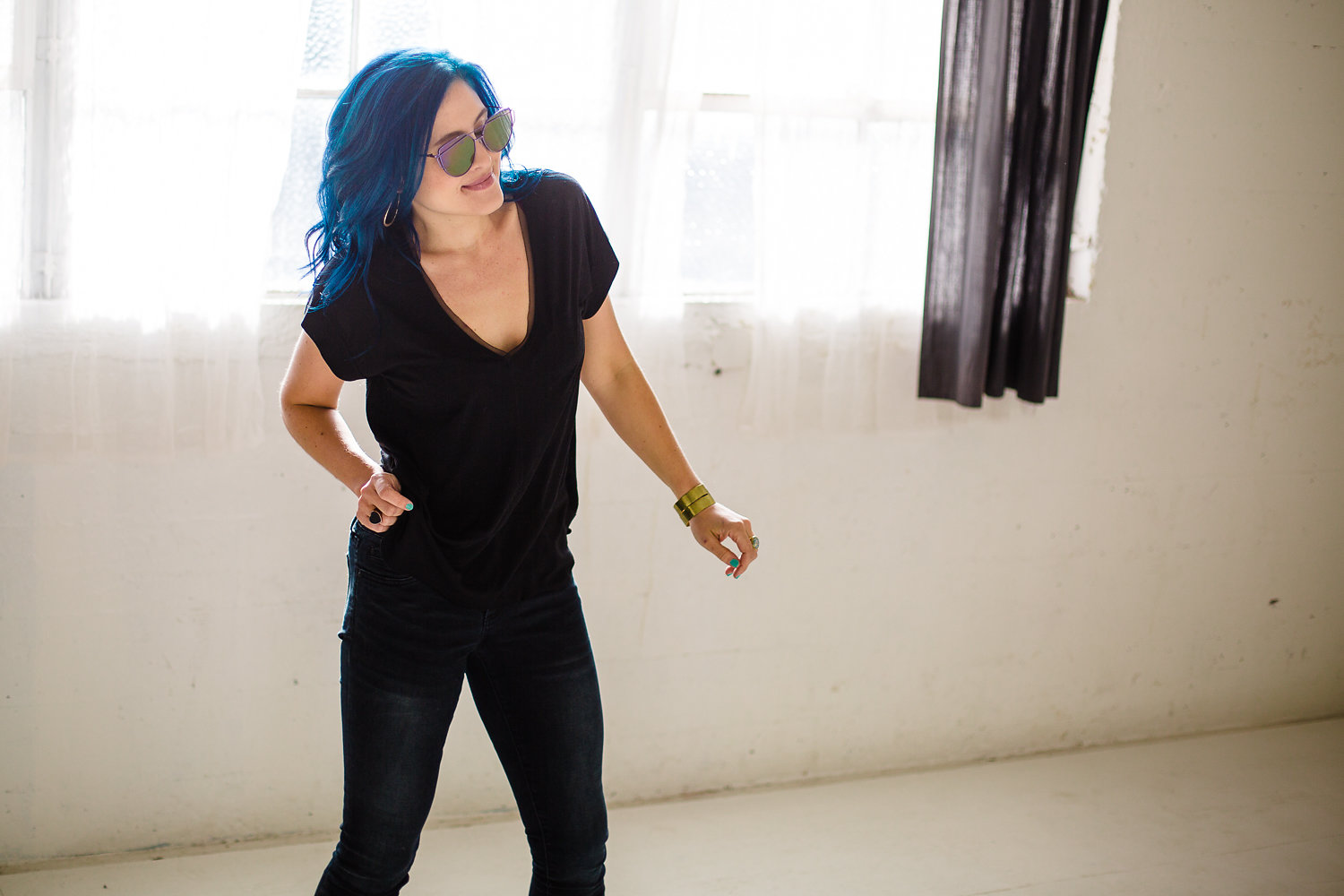 WRITING RETREATS
A couple times a year, I lead fun, energizing retreats for writers of all experience levels. If you're a bestselling author, come on in. If the last thing you wrote was a love poem about your crush in junior high school, you're welcome, too.
To date, I've taught retreats and workshops in 17 cities around the world. Oh, and also: 1 boat. One recent event took place on a cruise ship whilst sailing from Brooklyn to London across the Atlantic Ocean. (About half of my students got horrifically seasick, so… I probably won't be doing THAT type of workshop again. But it was definitely memorable!)
You can see my upcoming retreats and grab a seat here.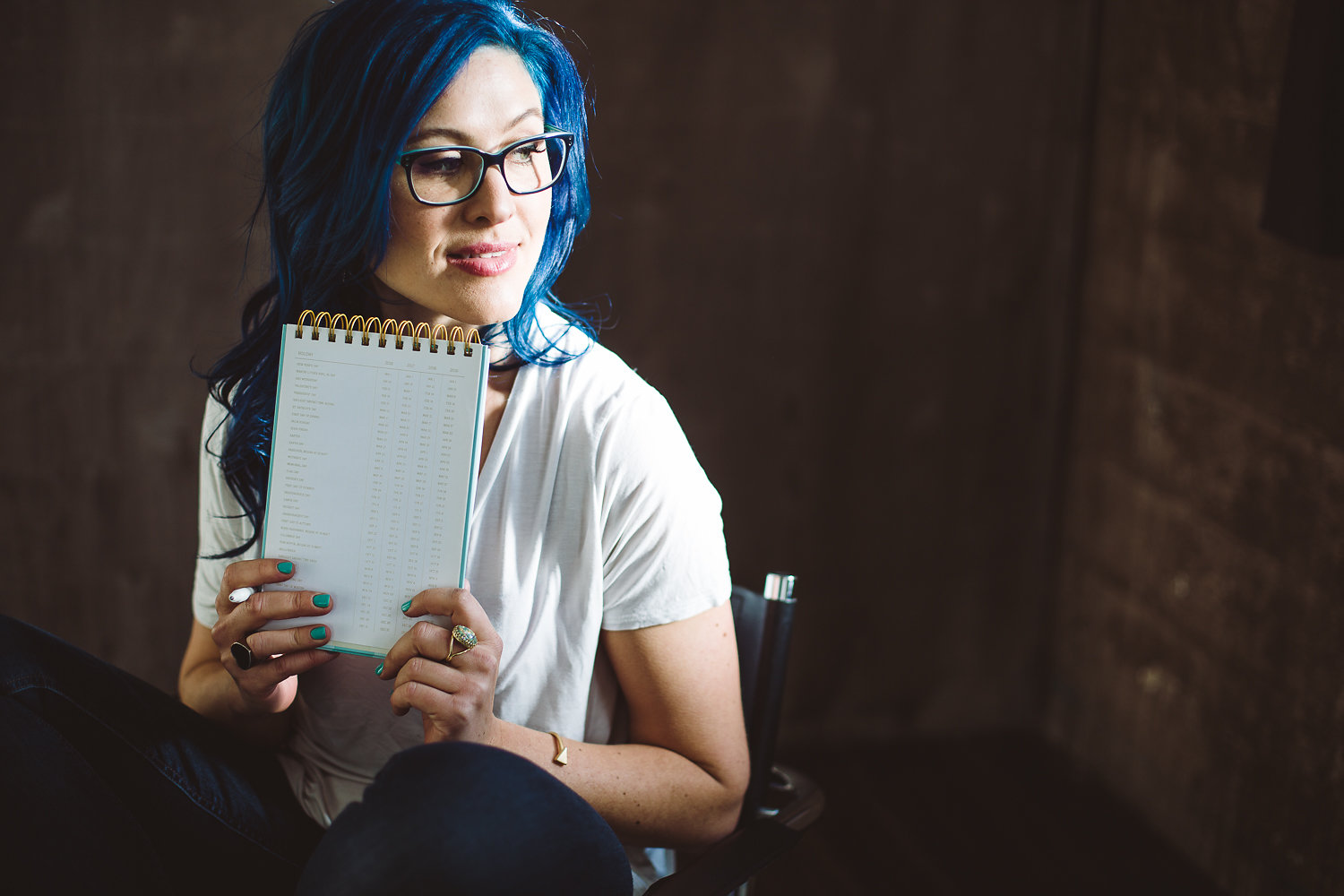 MISCELLANEOUS INFO
1. I'm a Sagittarius, an introvert who loves public speaking, and Type 1 on the Enneagram.
2. My personal heroes are: Mister Rogers (for his kindness), David Blaine (for his artistry and discipline), and Michelle Obama (for… everything).
3. My mom was an opera singer. My brother is a jazz musician. I grew up in a highly musical family and I love all types of music, from dancehall to dubstep to classical. (Secret fantasy: to become a country music superstar. It's never too late!)
4. A couple years back, I helped my sweetheart Brandon open a brunch restaurant. I sorta temporarily / accidentally became a restaurant manager, and I learned a LOT about communication, customer service, and also… biscuits.
5. I earned my helicopter pilot's license when I was 21 years old, but I never flew choppers professionally. I became a writer instead. (It's a looo-oong story that should probably go into a book someday.)
6. I have one fake tooth. I live in constant fear that it's going to fall out.
7. I was an uncoordinated, asthmatic, awkward kid who hated gym class. Now I work out daily and I'm training for a half-marathon. People can change. Anything is possible.
8. I started my "writing career" with a self-published coloring book about flying unicorns, which I photocopied and sold for 25 cents to my 3rd grade classmates. It was a big hit!
9. I have a metal plate on my fibula, thanks to a rock climbing accident. Breaking my leg was one of the worst / best experiences of my life. I learned invaluable lessons about patience, grit, and reinvention. I'm a better person because of that accident.
10. If I had to sum up my entire life philosophy in 3 short phrases, they would be: 1. "You are a big deal." 2. "Trying is always worth it." and of course, 3. "Today is not over yet."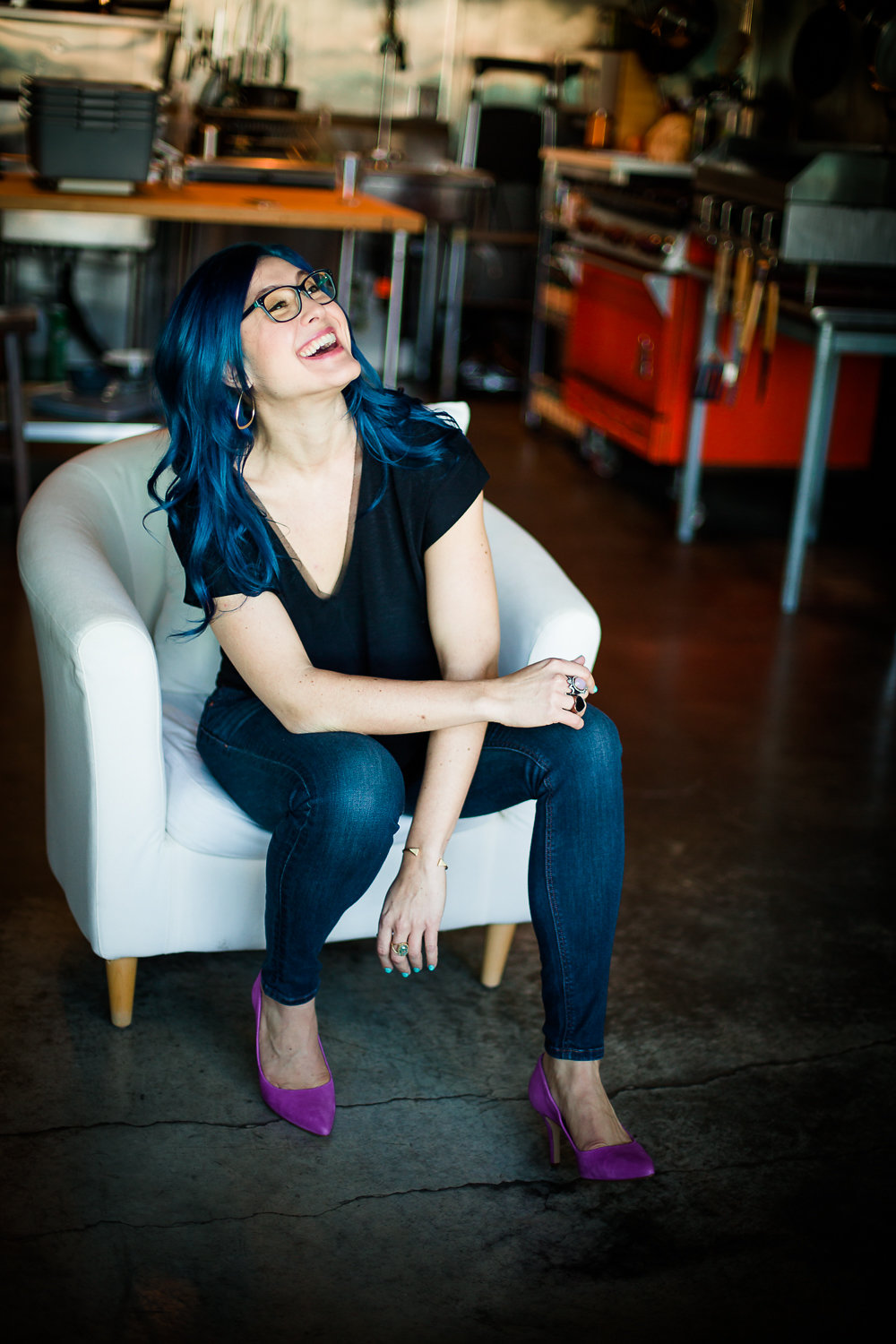 Alexandra Franzen is a writer based in Portland, Oregon. She's a published author whose projects include 50 Ways To Say You're Awesome (Sourcebooks), Our Q&A A Day: A 3-Year Journal for 2 People (Potter Style, a division of Random House / Crown), and several self-published projects, including a novel called Milk & Honey: A Love Story and a novel called So This Is The End.
Alexandra's writing has also been featured on websites like Time, Forbes, Newsweek, HuffPo, and Lifehacker, as well as in song lyrics, on product packaging, and stenciled onto fine art paintings. She has led writing workshops in 17 cities around the world, and one of her events was named one of the "50 Best Conferences to Attend This Year" by The Muse.
Additionally, Alexandra works as a ghostwriter and writing coach / consultant. She has worked with tech companies like Hewlett-Packard, celebrity-driven brands like Rachel Zoe's DreamDry, and hundreds of small businesses and start-ups. She runs a popular newsletter (13,000+ subscribers) and website (just shy of 1 million visitors per year) where she shares personal stories and advice on writing, creativity, motivation, and how to create a positive ripple in the world.
Alexandra lives inside a converted restaurant loft-space with a chef named Brandon and a fish named RuPaul. When she's not typing on her laptop, she's typically running, lifting weights, or fantasizing about her next peanut butter-related snack. You can learn more about Alexandra's current projects at: AlexandraFranzen.com.
OFFICIAL BIO – SHORT VERSION
Alexandra Franzen is an author and writing coach / consultant. She's based in Portland, Oregon, where she lives with a chef named Brandon and a fish named RuPaul. She loves weightlifting, peanut butter, and people who choose to be kind and generous even when nobody is watching. Her lifelong hero is: Mister Rogers. Her personal motto is: "Today is not over yet." You can learn more about Alexandra's current projects at: AlexandraFranzen.com.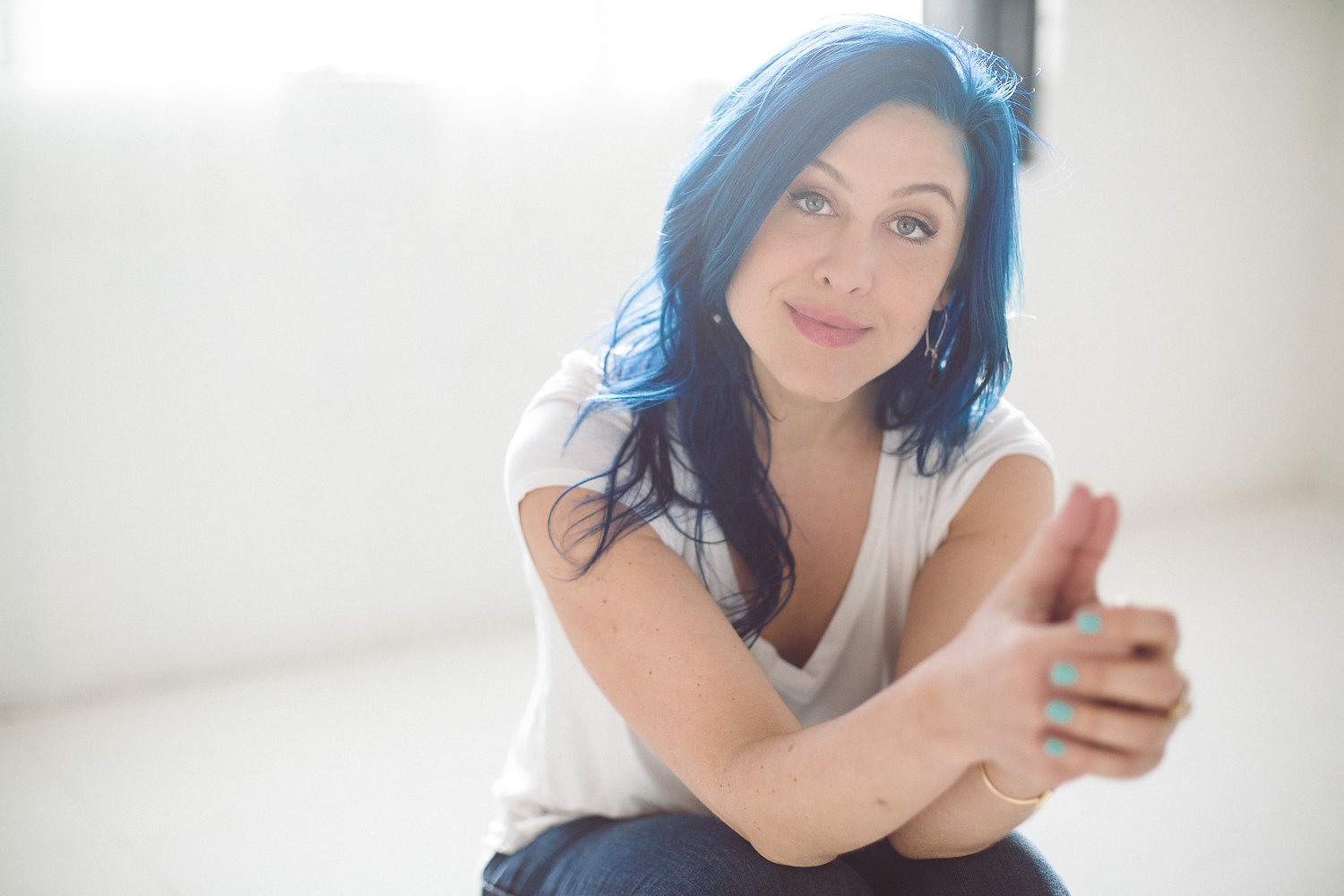 THANKS FOR VISITING!
A wise man once said:
"The purpose of life is to contribute in some way to making things better."
I hope you find something here on my website that makes your day… a little better than it was before.
-Alex