MUSCLE & HEART RETREAT: The Big Island, Hawaii (Mon, April 2 – Mon, April 9, 2018)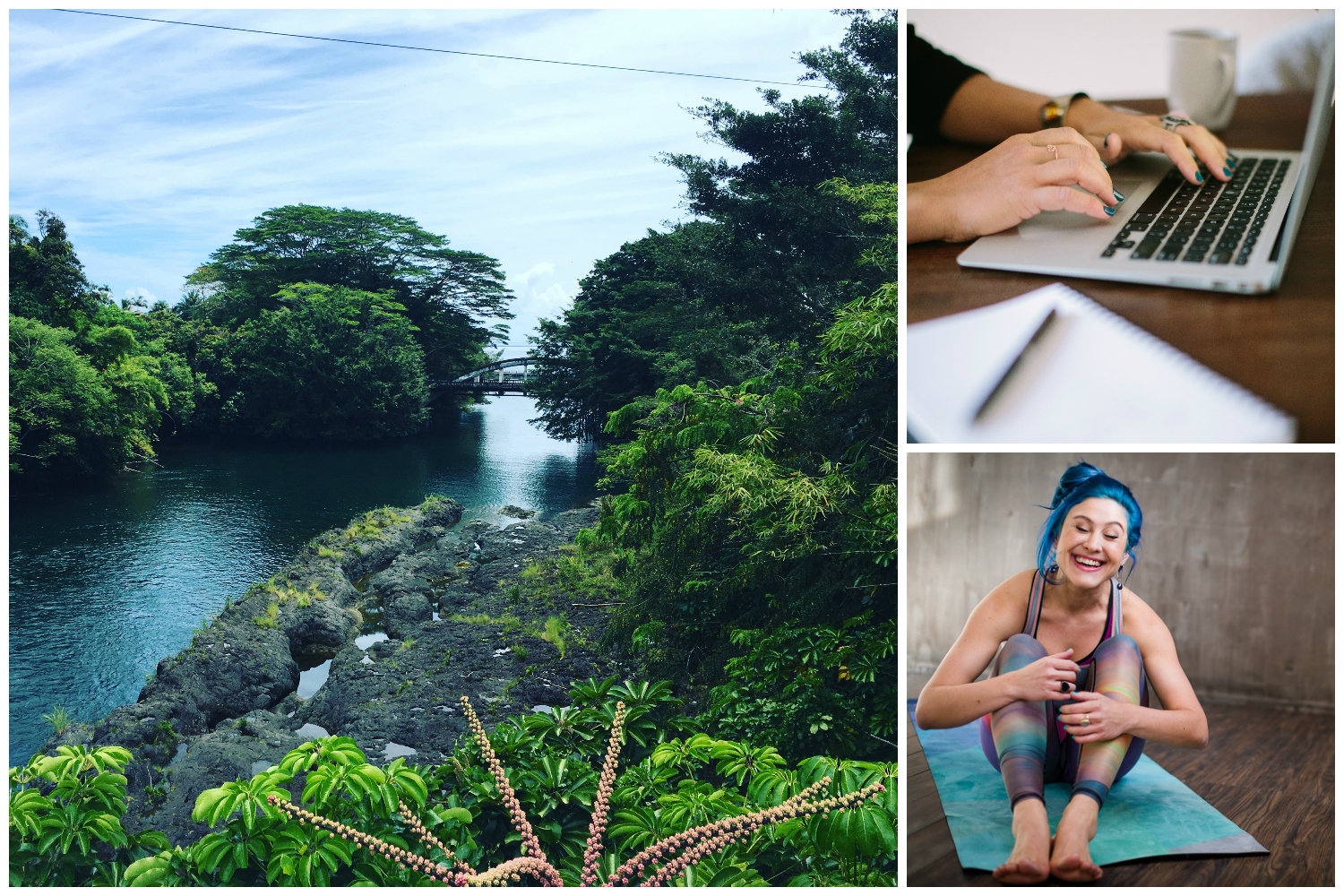 ---
MUSCLE & HEART is a writing, yoga, and fitness retreat. It's a chance to spend some quality time with a writing project that feels important to you — like a new book, blog, screenplay, speech, e-course, or website revamp — in a beautiful, uplifting setting.
Delicious food. Fitness classes every morning. Relaxing nighttime yoga by candlelight. Beach trips. Waterfall hikes. Lots of free time to think and write. You'll leave feeling strong and recharged — most likely, with several new friends!
It's all happening in the town of Hilo on the Big Island of Hawaii. You'll stay in a historic mansion. You get a private bedroom and bathroom. All activities and meals are included.
Bring your sneakers, an open mind, and a writing project — any topic, any size — that you're excited to work on for 7 days in a row. See you in paradise!
---
---
WHAT WOULD YOU LIKE TO KNOW FIRST?
---
It doesn't get much better than… Hawaii.
---
It's all happening in the town of Hilo on the Big Island of Hawaii.
You'll sleep, write, and hang out at a historic mansion right on the Wailuku River. It's serene and spacious, and there's a waterfall view from the living room.
You'll have your own bedroom (queen bed), your own bathroom, and plenty of privacy.
HOUSE LOCATION / DETAILS
– Tranquil rainforest setting.
– Wailuku River and waterfalls in the backyard.
– Windows facing the garden, falls, and downtown Hilo Bay.
– Towels, snorkeling gear, and bath products are provided.
– 10 minute walk to historic downtown Hilo's shops and cafes.
– 10 minute drive to black sand beaches and Japanese gardens.
– 15 minute drive to Hilo International Airport. (We'll pick you up and drop you off.)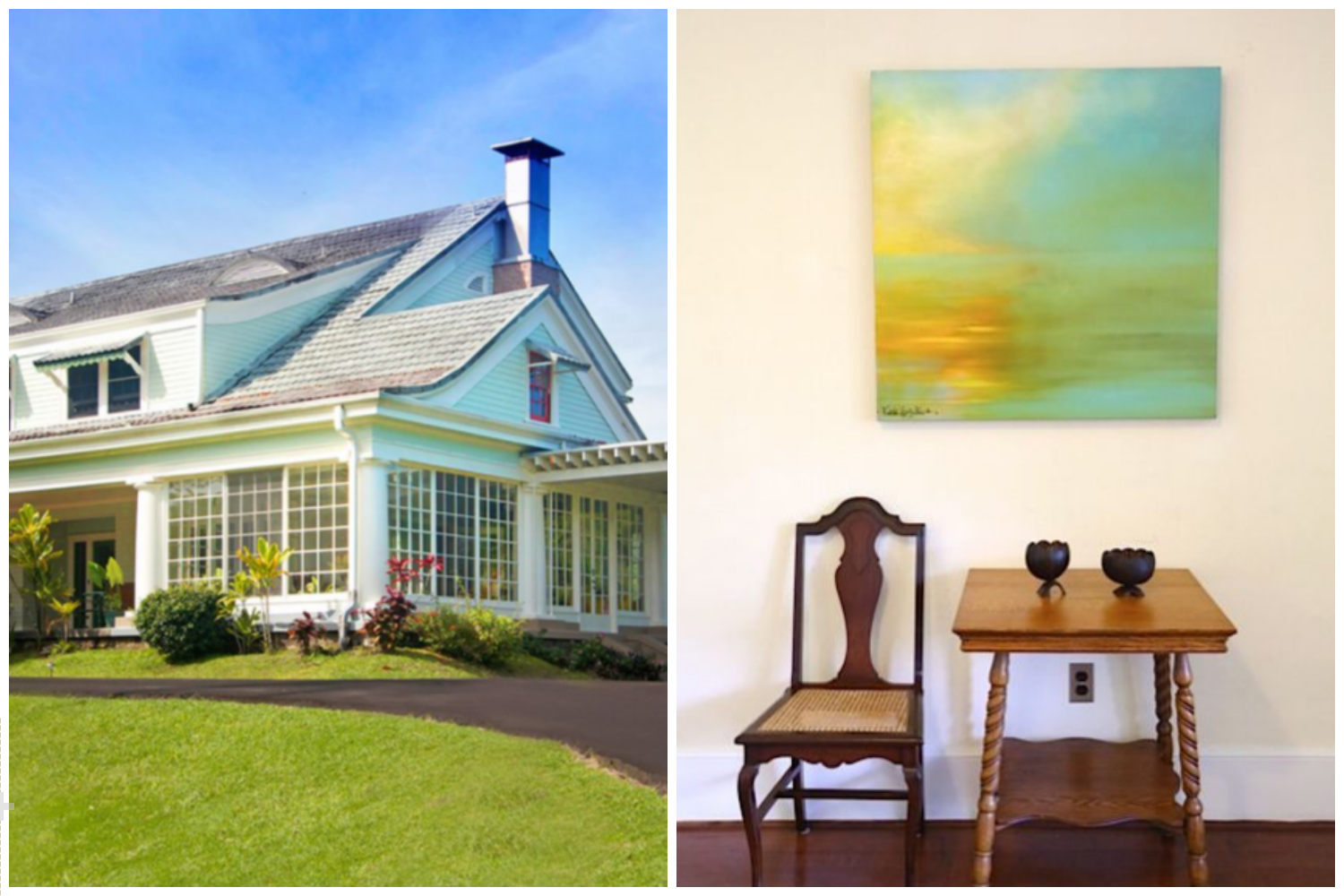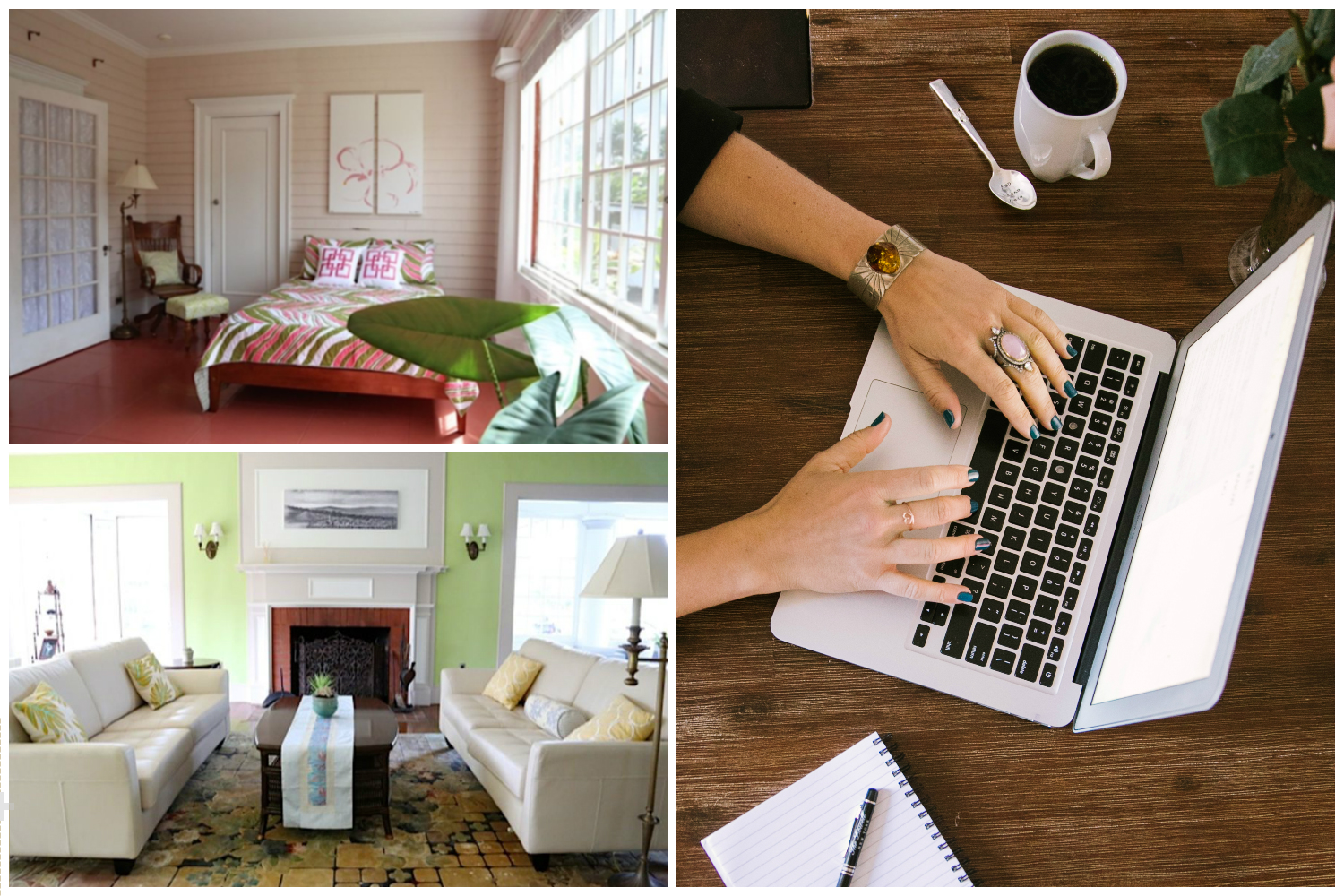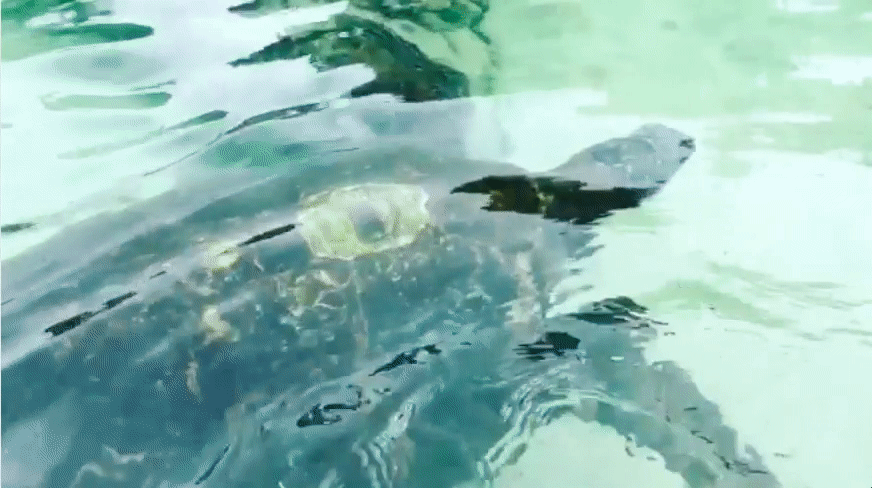 A friendly sea turtle that we met during the last retreat.
---
April 2, 2018: Fly into Hilo International Airport. Arrive whenever you want (flexible check-in time), unpack, sip some coconut water, and settle into the house.
April 3 – 8, 2018: Writing, workouts, island activities.
April 9, 2018: Pack up and leave whenever you want (flexible check-out time) and grab one last farewell hug on your way to the airport!
---
Relax on a black sand beach after yoga class. Or, stroll through quirky downtown Hilo.
---
"This trip has been such an incredible reminder of what's possible in life, on a daily basis. Waking to the sounds of nature, moving our bodies in ways that feel good and make us strong (even while recovering from injuries!), delicious meals and conversations, daily adventures, AND time blocked out to do the work we're meant to be doing in the world. I had so much fun AND I got lots of work done!"
–Laura Sprinkle, Branding, web design, and product launch specialist, LauraSprinkle.com
---
"When I signed up for MUSCLE & HEART, I had doubts I could be genuinely sparked out of my stubborn perfectionism. I had doubts the time and investment would really bring lasting effects for how I see myself as a writer and what I could get done. I have no more doubts. I don't expect it to ever be effortless, but this retreat really created a monumental shift in how I'm envisioning myself — a shift that will take me anywhere I want to go. I couldn't have predicted a greater outcome. You do really good stuff, Alex. You've got a fan for life. Thank you."
–Katie Gertsch, Reservations and Marketing Manager at Purcell Heli-Skiing, PurcellHeliSkiing.com
---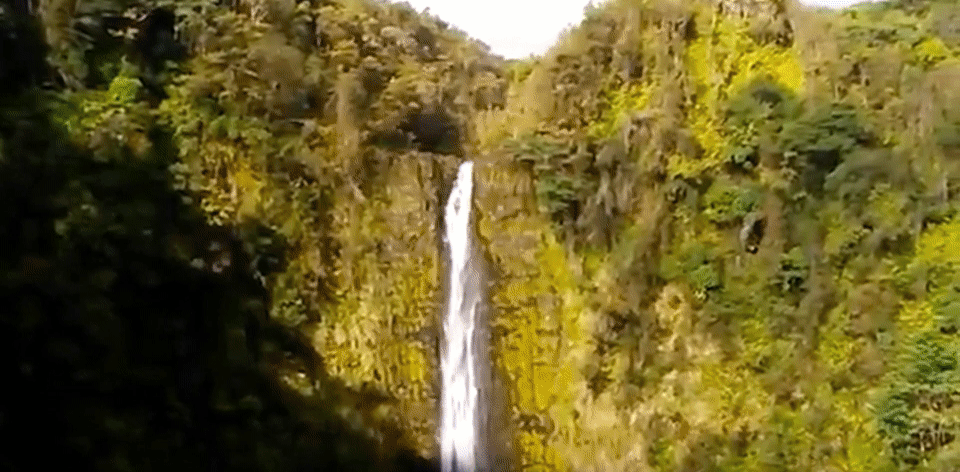 Akaka Falls.
---
Fly to Hilo International Airport on the Big Island of Hawaii. You can arrive anytime on April 2, 2018. You don't have to worry about renting a car. We'll pick you up from the airport and whisk you to the house.
Departure day is April 9, 2018. You can depart anytime. We'll take you back to the airport. One last hug for the road!
---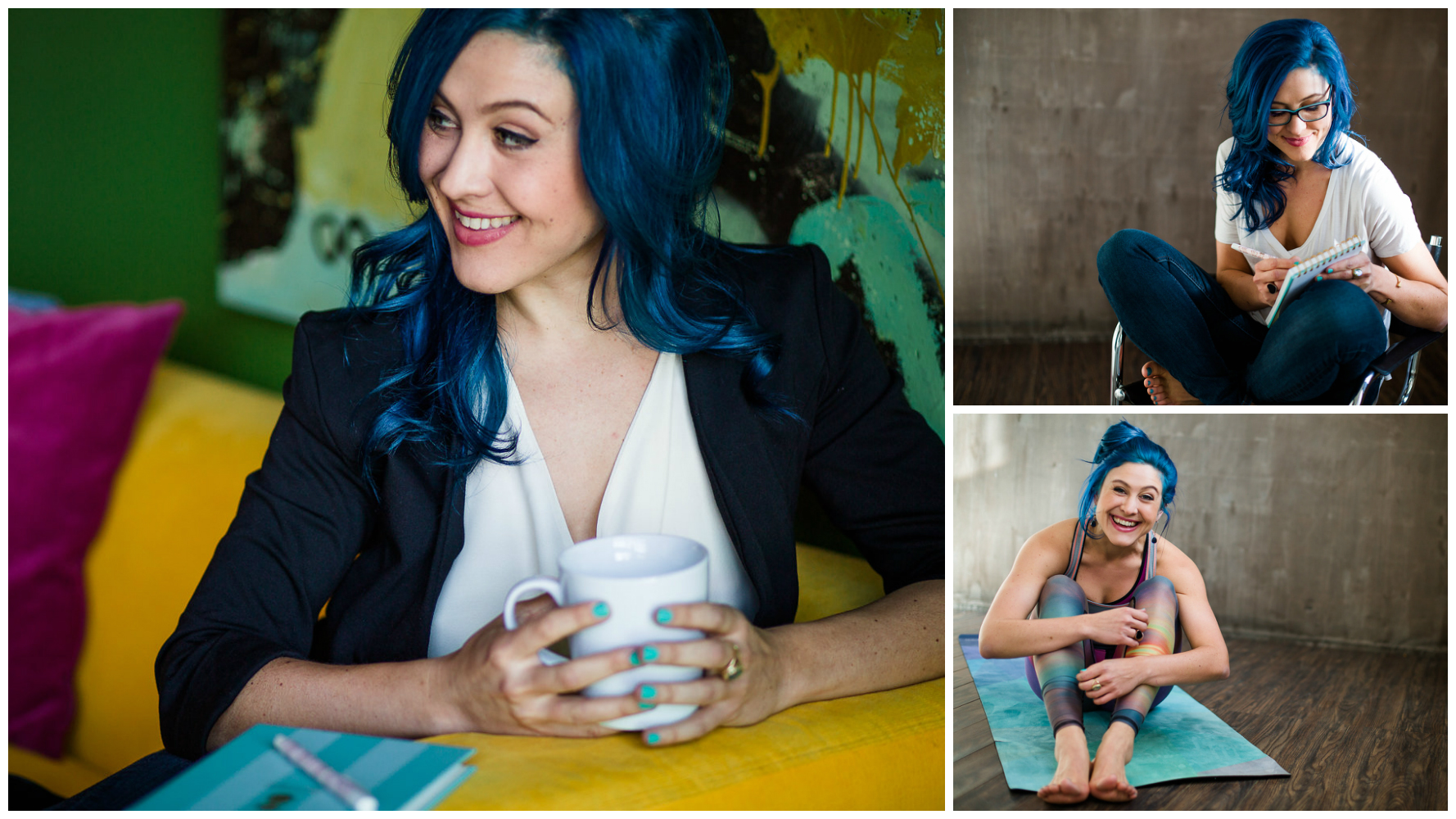 Alexandra Franzen is a published author, writing consultant, ghostwriter, and speechwriter. Past clients include tech companies like Hewlett-Packard, celebrity-driven brands like Rachel Zoe's DreamDry, empowering fitness companies like Curvy Yoga, and dozens of coaches, consultants, public speakers, and inspirational icons like Danielle LaPorte and Marie Forleo.
Alexandra's writing has been featured on websites like Time, Forbes, HuffPo, Newsweek, and Lifehacker, as well as in song lyrics, and stenciled onto fine art paintings. Her work has also been mentioned in places like The New York Times Small Business Blog, BuzzFeed, and Inc.
She has led writing workshops and retreats in 18 cities around the world, and one of her events was named one of the "50 Best Conferences to Attend This Year" by The Muse.
Alex's heroes are Mister Rogers and RuPaul. Her motto is: "Today is not over yet." You can learn more about Alex here, and you'll find her books over here.
---
---
"I have come back from the retreat with this re-connection to my personal writing voice that I had almost been afraid to hope I could find again. It feels so damn good to put pen to paper, fingers to keyboard and express myself for both my business and for myself. And thank you, Alex, for offering to continue to work with us for a few more weeks afterwards. It helps me to stay on track knowing that you will be there to give me some constructive feedback and cheering me on. So very happy!"
–Valerie Tookes, Holistic Health Coach, HerHolisticHealth.com
---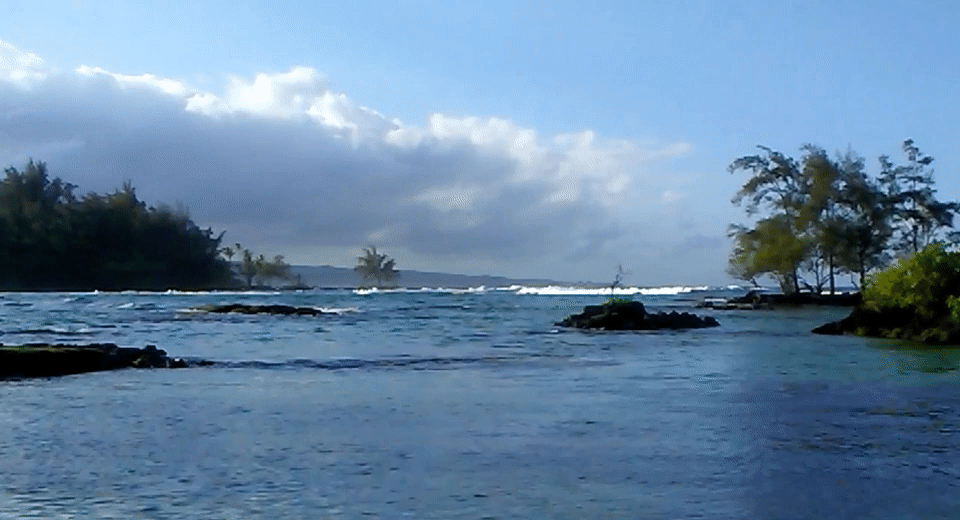 Carlsmith Beach.
---
HOW MUCH IS IT & WHAT'S INCLUDED?
MUSCLE & HEART is $4,275 per person. This includes everything (accommodation for 7 nights, meals, classes, activities, etc.) except for your airfare. You can reserve your spot with a deposit of $575, and then you can pay the remaining amount in 1, 2, 3, or 4 installments. You can use any credit / debit card, and all payments are due by: April 1, 2018.
More details on everything that's included…
— Accommodation.
Your own private bedroom with a queen-size bed and private bathroom that includes a shower and tub. Lots of privacy.
— Breakfast, lunch, and dinner.
Breakfast, lunch, and dinner is included every day. Healthy, tasty food, with plenty of vegetarian and gluten-free options if that's your thing.
— Morning workouts.
7 fun workouts outside on the lanai, surrounded by lush tropical plants, birds, and the occasional rainbow. (Way more fun than a typical gym!)
— Nighttime yoga.
7 relaxing yoga classes just before bedtime, with flickering candlelight and the sounds of tropical birds and frogs. The perfect way to wind down after a productive, inspiring day.
— Writing classes.
A writing class with Alex, every day, followed by 4 hours of independent writing time where you can dive into any kind of project that feels important to you.
Feeling stuck? Want some feedback on something you've written? You can sit down with Alex for a one-on-one chat at almost any point in the day. Lots of time to talk it out.
— Island adventures.
Beach trip. Farmer's Market. Hula lesson with a legendary local teacher. And more. Every activity is optional. Come along, or stay home and keep writing if you're in a nice groove and don't want to stop.
— A full-body massage.
60-minute massage with a phenomenal local healer. (She will rock your world.)
— Airport pick-up, drop-off, and transportation around the island.
You don't need to rent a car. We'll swing by and whisk you everywhere you need to be.
— Beautiful details.
Epsom salts in your room so you can soak your muscles after a long day. Fresh flowers by your bed. Postcards and stamps to mail a note back home. A farewell gift before you head to the airport. Lots of love.
— Six weeks of writing coaching after the retreat ends.
Keep the creativity and momentum alive… even after you leave the island. For six weeks, Alex will touch base with you once a week, to check in and see how you're doing with your project. You can also send over a draft of something you've written and get feedback and encouragement.
---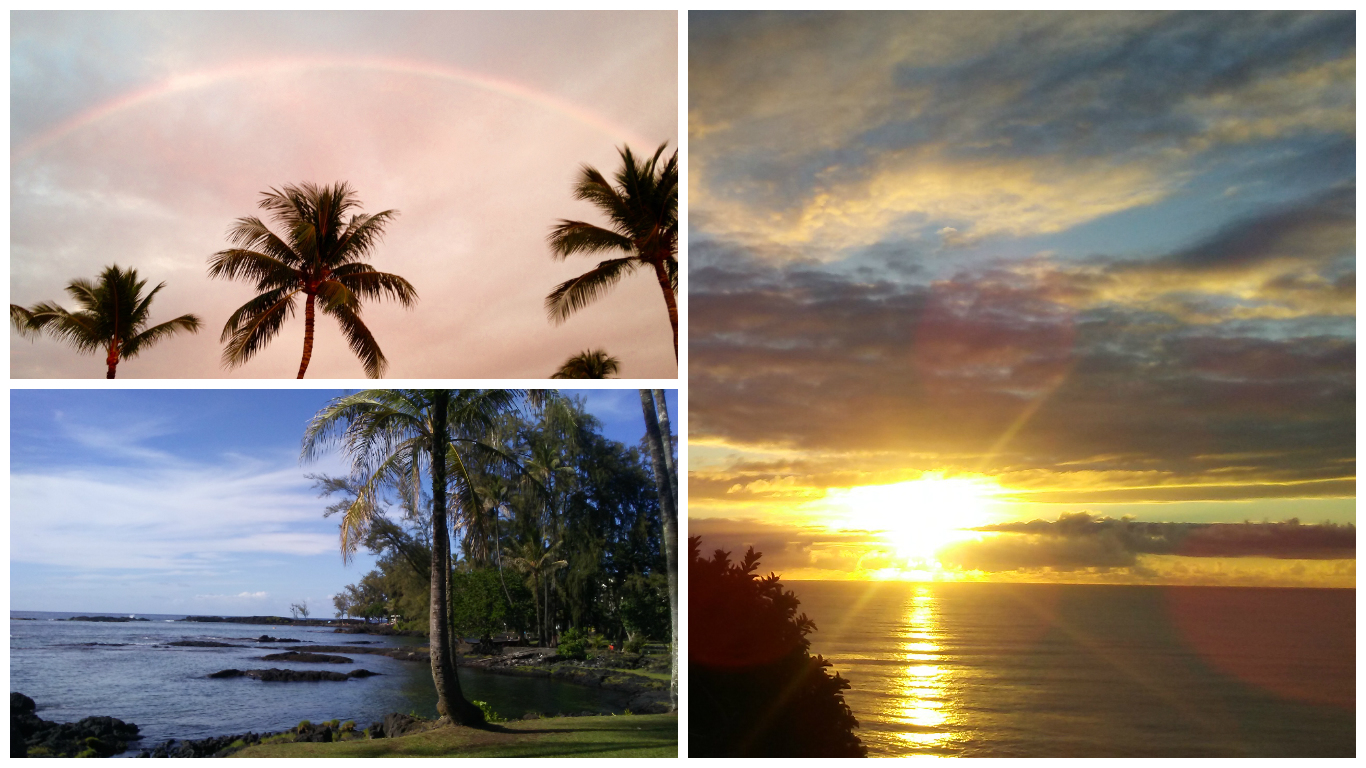 Palms trees. Rainbows. Nonstop beauty.
---
Hilo is gorgeous, year-round. You can expect temperatures ranging from 75 – 80 degrees during the daytime, sunshine, ocean breezes, and the occasional tropical rainstorm. (It is Hawaii, after all!)
You should bring:
– Workout clothes
– Casual daytime clothes
– PJs / loungewear
– A wrap or sarong
– Sneakers
– Sandals
– Sunscreen
– A bathing suit
– One "nice" outfit
– Your laptop or tablet
– Your laptop charger
– Your phone
Plus, you should bring:
– Anything special that you need for your writing project: notes, audio recordings, art supplies, photos, etc.
Towels and bath products are provided at the house, just like a hotel, so you don't have to worry about that stuff!
---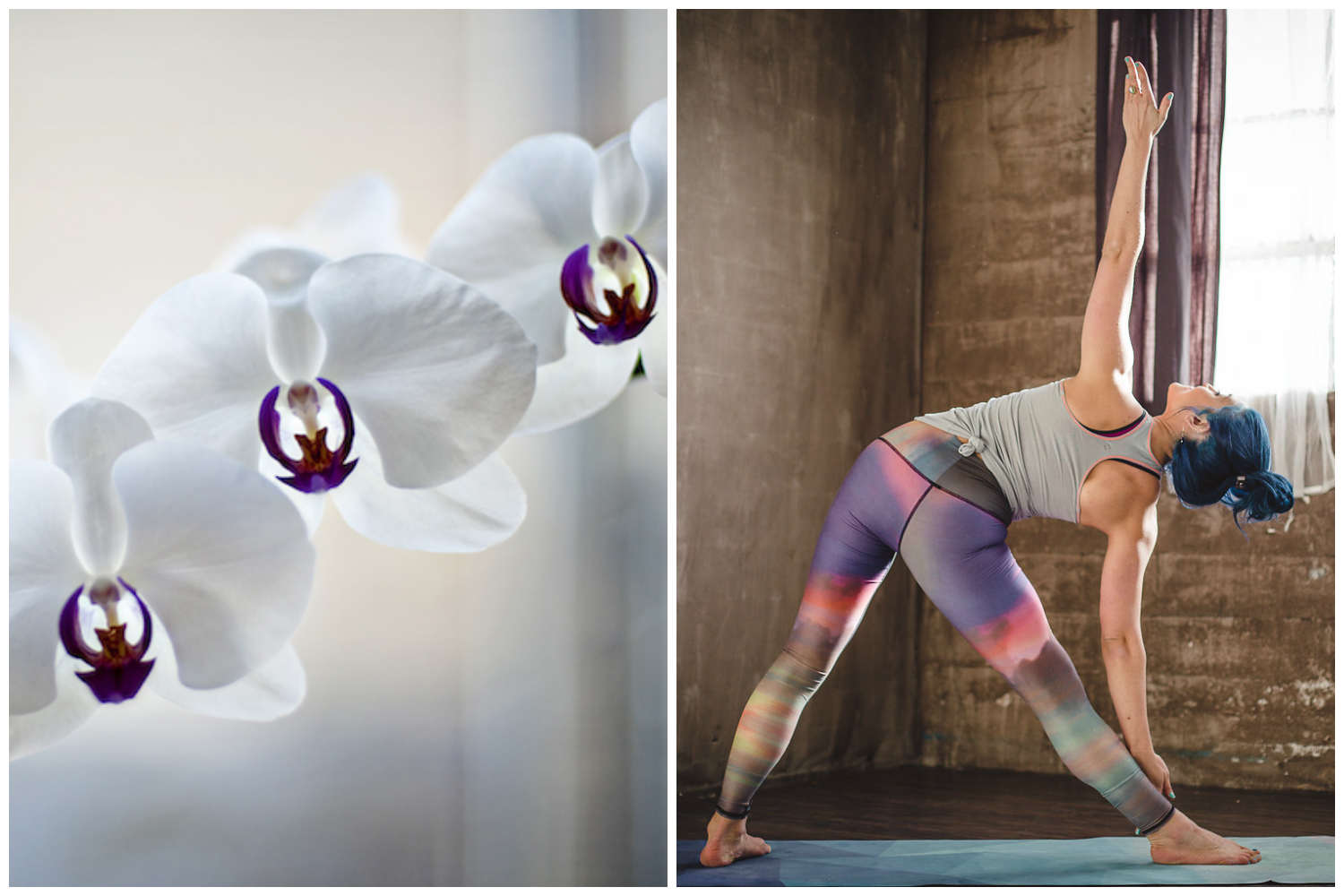 ---
You registered for MUSCLE & HEART, but now you can't make it? Bummer!
– If you're canceling because you're dealing with a serious illness / medical crisis, we can give you a refund, switch you into another retreat (if there's space), or figure out some other arrangement that works for you.
– If you're canceling for ANY OTHER REASON ("I changed my mind," "I forgot to book my flights in time," "I feel too nervous to show up," "I didn't coordinate childcare," "My lawn needs to be watered," etc.)… then, sorry, but you will NOT receive a refund. This is a firm policy. Please don't register unless you are 100% excited and ready to show up. Otherwise, it's just a big headache for everyone involved. Thank you!
---
I'M READY! TELL ME HOW TO REGISTER!
Please fill out this application. You'll get a response in 1-2 days. Thank you!
---
Photo credits: Alexandra Franzen, Justin Smith, Danielle Cohen, and Leslie Plesser.