50 Ways To Say You're Awesome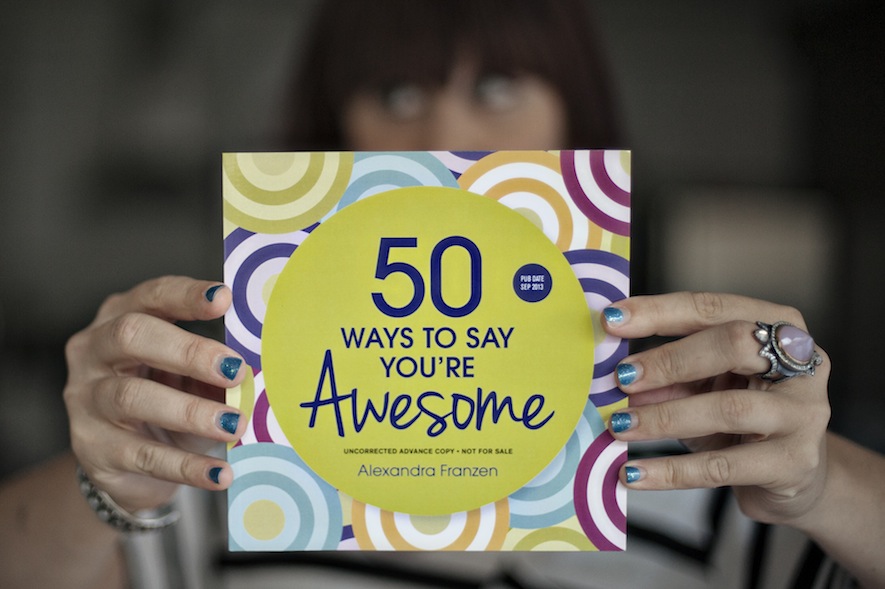 The little book that's (really) a BIG reminder to say "thank you" … to the people who make your life tremendously AWESOME.
---
Watch the trailer
---
5 reasons to own the book:

( … because 50 reasons is waaay too many.)

1. You will never wonder how to say "thank you" again.

This book contains 50 expressions of adoration, appreciation, gratitude and holy-wow-my-life-would-be-dismal-without-you-tude — for anyone who deserves your full-on, unfiltered praise.
Need a quick compliment? A spur-of-the-moment love note? A witty missive for your mom, sister, best friend or boss? You're covered. Forever.


2. The illustrations are hotter than a disco ball on the surface of the sun.

Seriously. Have a peek: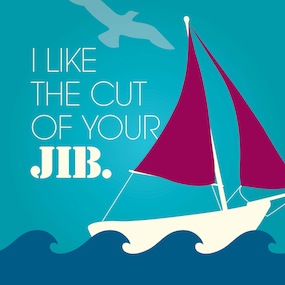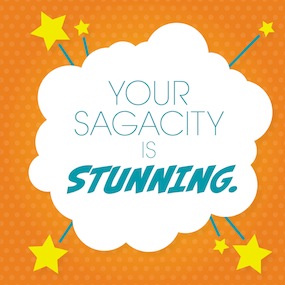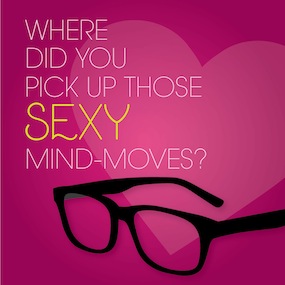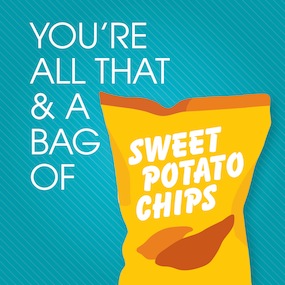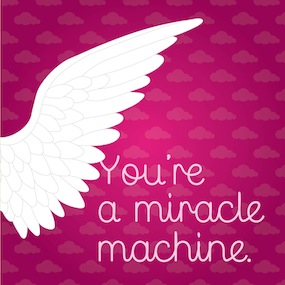 3. It's going to look sooo good on your nightstand.

Or in your bathroom. Or on your coffee table. Or tucked into your sweetheart's holiday stocking. Or resting on your all-star employee's desk. Or … pretty much anywhere.
It's square, hardcover and utterly smashing.


4. Imagine if RuPaul, Oscar Wilde and Mr. Rogers had a triple-baby. Except that baby was a book.

The whole vibe? It's kinda like that.


5. You're about to become everybody's favorite person.

Here's the truth: every human being on earth craves appreciation, recognition and affection.
We're all waiting for somebody to look us in the eye and say, "You're awesome. Really, truly awesome."
50 Ways To Say You're Awesome is an invitation to BE that somebody. And to inspire others to BE that somebody, too.
It's a simple practice that changes the way we live, love, communicate and experience … everything.
C'mon. You know you want to …
Let your praises ring!
Amazon : Barnes and Noble : Books a Million : Indie Bound : Indigo
Want to order 20+ copies?
Bulk-style, for everybody on your team?
Send a note to: [email protected] + they'll hook you up.
---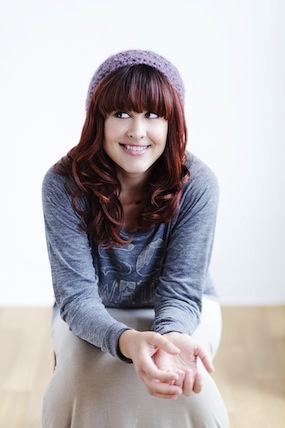 About Alex

Alexandra Franzen wants to live in a world where emails are short, love letters are brave and every 'thank you' note is scribbled by hand.
A sought-after writing instructor + communication specialist, she's been spotlighted on The Daily Love, The Daily Muse, Fast Company, Forbes and The Huffington Post.
50 Ways To Say You're Awesome is Alexandra's very first print book.
It was inspired by a conversation with Erika, written in about a day-ish, illustrated by Rebecca, pitched by Kristina and lovingly picked up for publication by Sourcebooks.
You should probably buy ten copies, at least.


GET THE BOOK


---
For the media
50 Ways To Say You're Awesome was released on October 1, 2013.
To request a review copy, schedule an interview, or chat about hosting a live event at your bookshop or business, send an email to: [email protected]. Thank you kindly.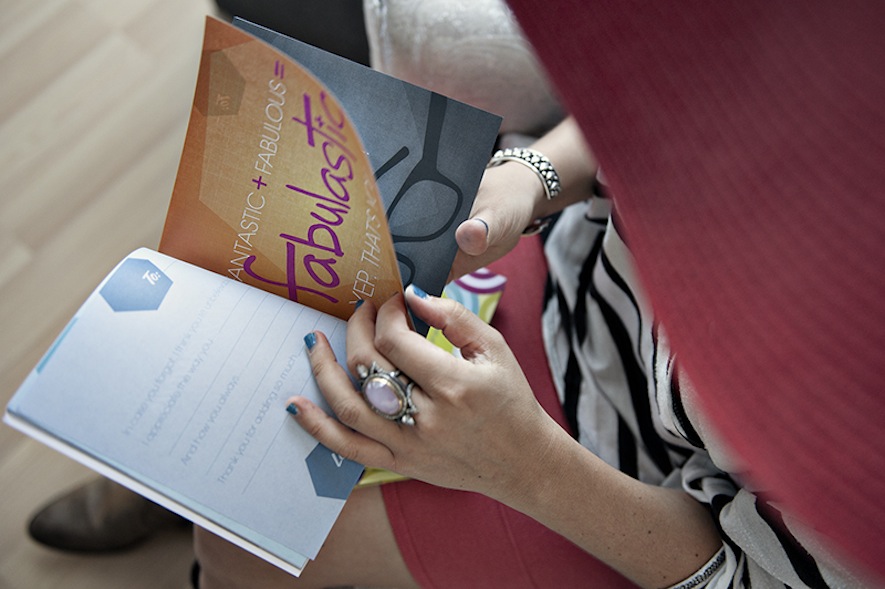 xo + stay awesome.
---