Unstoppable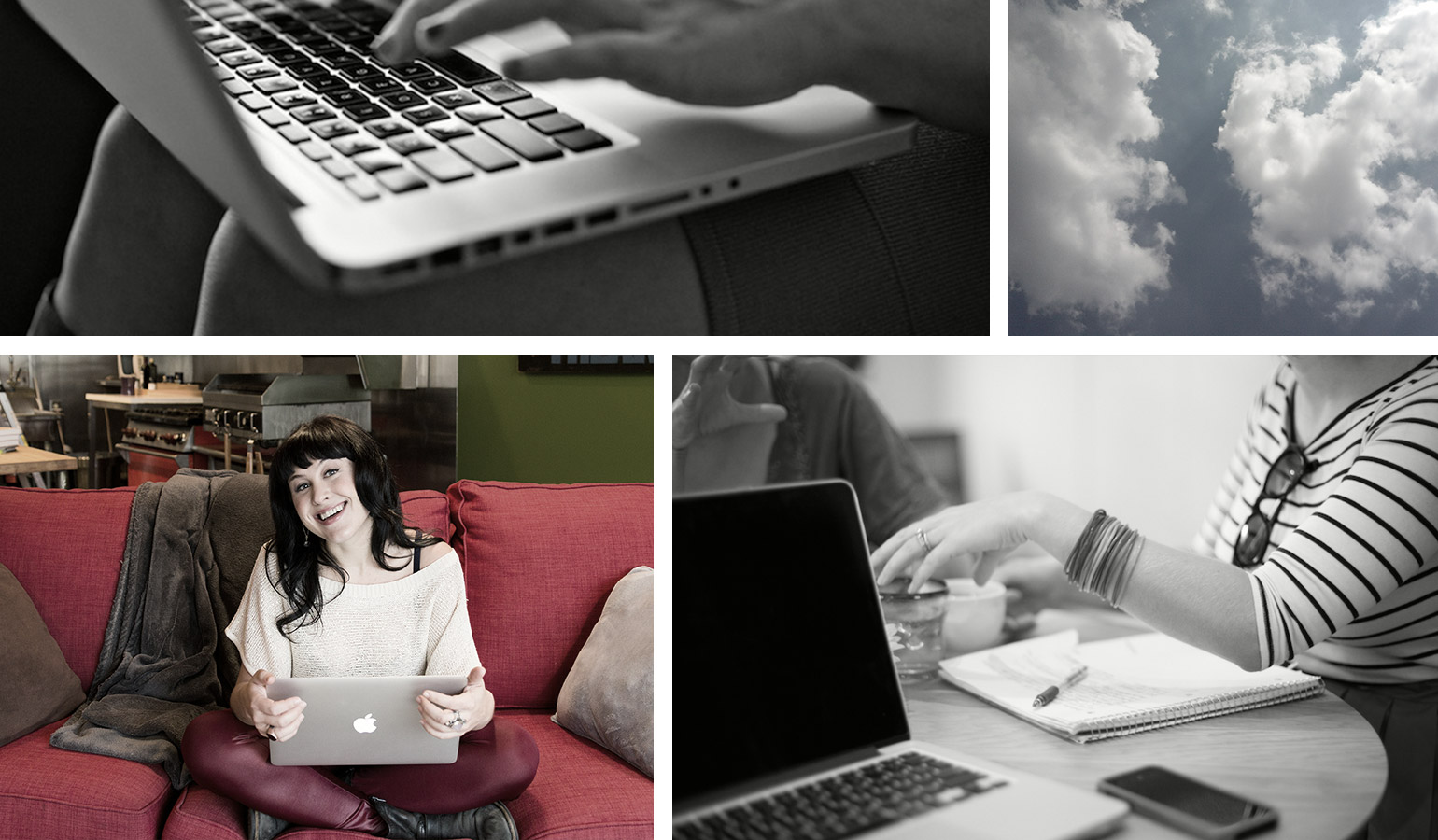 You want to write. But then you don't.
You feel inspired to blog. But then Netflix happens.
You set the intention to finish your book. But then… ooh, look! An email to answer.
This isn't the person you really are — or the person you want to be. Living in a state of creative constipation, unfocused annoyance, and half-finished-not-quite-started-ness.
You are capable of more.
You can change your habits and attitudes. You can get through the resistance.
As a writer and human being: you can become unstoppable.
This course can help.
What is it?
Unstoppable is a course for people who say things like "I want to become a better writer" or "I've always wanted to write a book" or "I'd really love to start blogging more often."
People who say those things. But then don't do them — or don't do them as consistently as they'd like.

When does it start?
Unstoppable is an online course that you complete at your own pace.
You have access to the materials forever.
It starts the moment you sign up!

What does each lesson include?
There are 10 lessons in total.
Each lesson includes:
— A powerful story that will motivate you to keep writing even when it's tough, frustrating or scary.
— An audio recording (if you prefer to listen rather than read).
— A writing challenge & music playlist.
— An interview with one of my personal heroes — martial artists, opera singers, marathon runners, authors — people who exemplify an unstoppable spirit.
What am I going to learn, exactly?
After teaching over 700 students — and polling my 10,000 newsletter subscribers — I've identified 10 common blocks that stop people from writing. Even when they want to. Very badly.
On each day of Unstoppable, we tackle a new block.
Here they are:
I don't write because…
1. I literally have NO time.
2. I can't stay focused.
3. I have zero ideas.
4. I have way too many ideas.
5. I'm afraid of being criticized.
6. I'm afraid of hurting people I love.
7. I'm afraid of "oversharing" and embarrassing myself.
8. It's all been said before — and somebody else said it better.
9. Nobody's reading my stuff. So why bother?
10. I am super perfectionistic and nothing I write is EVER good enough.
Sound familiar?
This course is for you.
Note: Your purchase is non-refundable. Please shop mindfully. Depending on where you live, state / country taxes may apply.

Not sure if you're going to like the course? Worried you'll regret making a purchase? Please spend some time exploring my articles, newsletter, workbooks and advice column, all of which are free.

Get to know me. If you like what you see, here on this website, there's a pretty good chance you'll like my courses as well.
---
"Life takes on meaning when you become motivated, set goals and charge after them in an unstoppable manner." —Les Brown
---
Praise for Unstoppable:
"Going into this course, I did not think I would be doing what I am doing right now… which is writing a book! I thought Unstoppable would help me to blog more. It exceeded that. Now I am getting deeper and more serious about what I want to bring to this planet, how I want to live, how I want to make it a better place. The energy in the course is infectious. I am feeling Unstoppable!"
–Bernard Charles
"Alexandra: Thank you for these amazing lessons. Your words are soothing like warm towels right out of the dryer. Such a yummy feeling — a little slice of heaven. I've already shared my appreciation with you in the past, so I don't want you to think of me as a stalker… or wear out my welcome in your inbox! But after reading today's Unstoppable lesson, I just had to write and thank you once again. You're my online fav."
–Beth Yates
"Thank you hugely for creating Unstoppable. I was eagerly waiting to begin the course and the whole experience was magical. I especially loved hearing you speak! I noticed your pace in the audio recordings. You gave space for your ideas to sink into my mind. Everything is so fast today — slowness is a treat! So, just by doing that, you brought a smile to my face and some goosebump-y positivity."
–Aisling Nelson
"I am on Day 2 of Unstoppable and I wanted to thank you for today's lesson and challenge. I decided to write to an author whose book inspired me recently. This has been on my 'to write' list for several months and the feeling of finally DOING IT is nothing short of delicious! Thank you for creating this course and for coaxing all the words I've been meaning to write out onto the page and the screen."
–Dana Machacek
"Unstoppable was exactly what I needed to help clear the last vestiges of self-doubt when it came to sharing my story. Reframing 'writing' as a way to serve others was transformational for me. That's how I live my whole life, so why not allow my writing to feel that way, too? The pieces are falling into place. Thank you."
–Tricia Martin-Owen
Praise for Alexandra Franzen:
"At a meeting at Random House HQ — with Franz to my right — I told my publishing power-team, 'If anything, uh, happens to me, Alexandra can finish writing the book.' I trust her that much. And I know her talent that well."
—Danielle LaPorte
"Alexandra Franzen is a GENIUS. I consider her one-in-a-million level talent with a killer combination of speed, intelligence, wit, charm and a gigantic heart."
—Marie Forleo
"I booked Alexandra to be a guest instructor at my writing retreat. Her crystal-clear teaching style & generous spirit wowed everyone in the room, including me. If you have the opportunity to work & play with Alex? Just do it."
—Dave Ursillo
"Alex: You have the heart and soul of a zen master — and the love and joy of a kung fu panda."
—Master Phil Nguyen
"To work with Alexandra Franzen is to know her genius, her speed and her incredible ability to see who you are and celebrate it. Not only did I leave her workshop with the sketch of a juicy project — I left with my soul furniture rearranged."
—Andrea Scher
"It's hard to describe the impact your workshop has had on me. It felt like you enveloped your participants in a soft and cozy blanket, protecting us from our fears, doubts and confusion while enabling us to dream, to believe and to feel complete. It felt like watching a master at work. Thank you."
—Michelle McCartan
"When I was writing my book on how to run a creative business, I asked Alex to contribute a statement for the chapter on Generosity. Because that's who she is: Generosity in motion."
—Paul Jarvis
"Alex: your workshop helped me un-clutter my mental landscape and find the words that have been waiting for me. Thank you."
—Jessika Hepburn
"Often, in my day-job, I feel like I'm a right-brain gal in a left-brain world. Alex, attending one of your workshops was a huge recalibration for me — a soul tune-up."
—Kim Berube
"Since coming home from your workshop, I have been writing… differently. My posts are getting shared a lot more (10x more!) and I'm receiving comments and messages of appreciation. I feel like I've tapped into a secret ingredient. Thank you."
—Monica Fraser