Things For You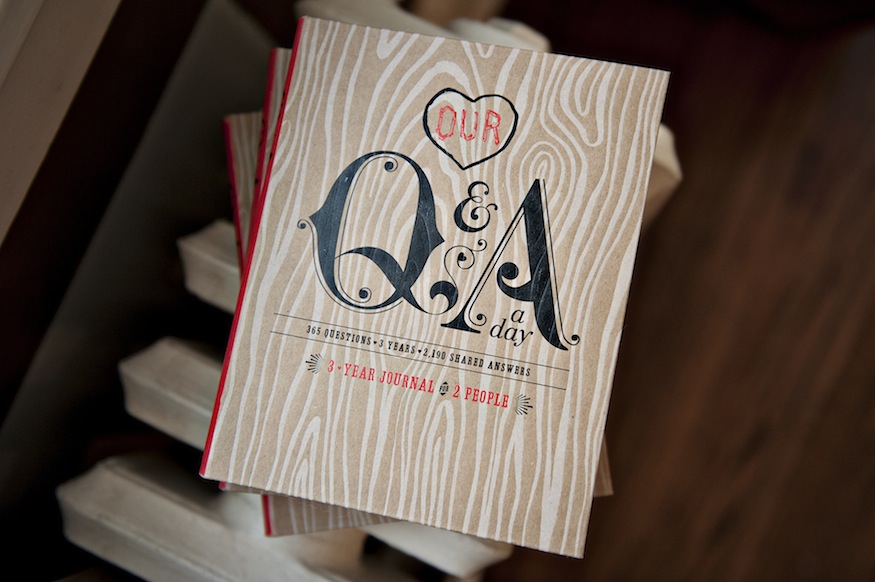 I was stupefied with delight when the nice folks at Potter Style (a division of Random House | Crown Publishing) asked if I'd be interested in a little project. They needed 365 playful and romantic journaling questions for couples to answer, together. Could I do it?
Well, gee, let me check my calendar. Of-course-oh-my-goodness-YES!
That little project became a beautiful book called Our Q&A A Day: 3-Year Journal For 2 People. It is now an Amazon bestseller.
It's absolutely lovely, and I hope it brings you & your sweetheart many hours of joy.

"I bought four, one for my husband and me and for my children and their partners. It is very simple to fill out a sentence a day, and it is a lot of fun! I am looking forward to comparing three years!" –Diane Standish
---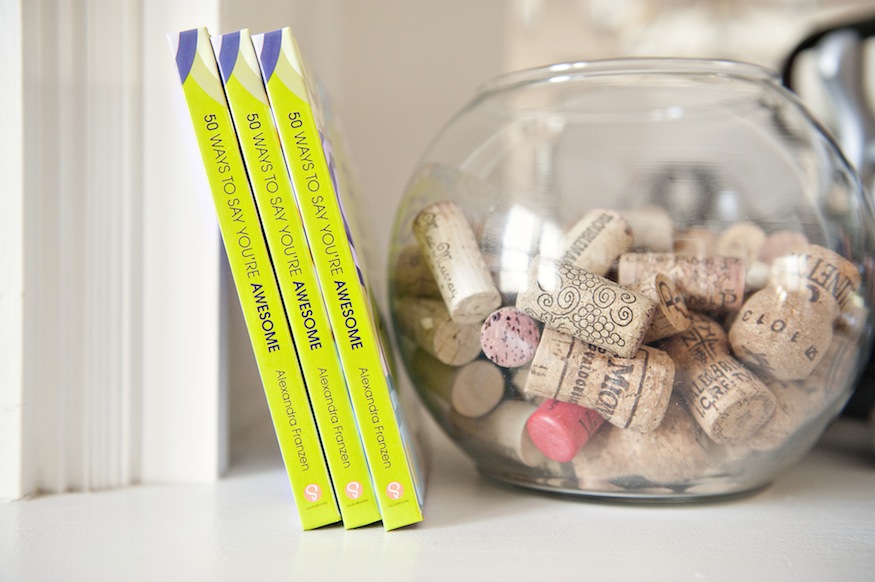 50 Ways To Say You're Awesome is another book that I wrote.
It's shiny, colorful & very stylish. Babies like it. And kids. Grown-ups, too.
It's full of love notes that you can tear out (the pages are perforated) and hand to people you adore.
This book might be small, but it packs a big message:
It's a daily reminder to say "thank you" to the people who brighten your world — not just with words, but with your actions, too.

"If you are looking for a creative way to make your grandmother's heart swell, bring a big smile to your best friend's face, or give a stranger a memorable and delightful surprise, look no further than this book." –Kate Stoltzfus, Yinzpiration.com
"The perfect book to help us all express our thanks and gratitude" –The Huffington Post
"Franzen's taken the work out of giving praise — but not the heart." –Minnesota Monthly
"A creative way to thank the great people in your life." –PsychCentral
---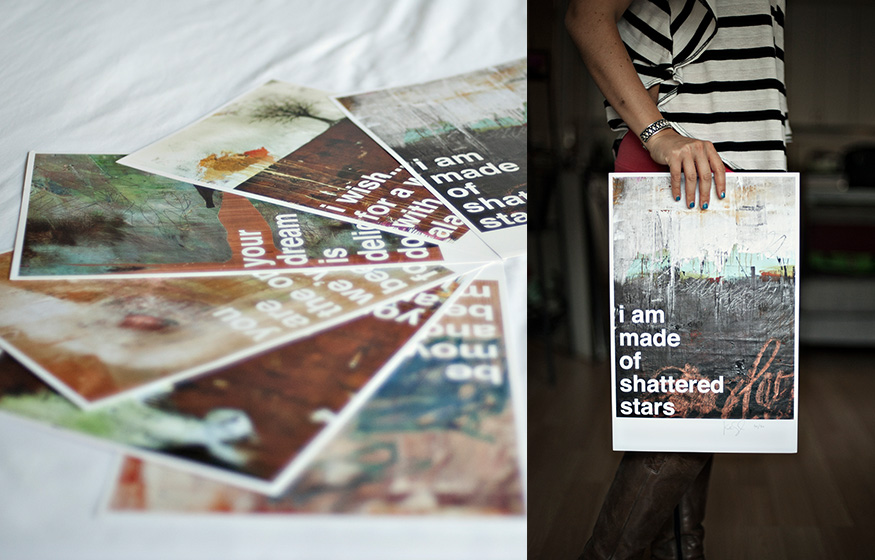 I've collaborated with not-so-tortured artist Kent Youngstrom to create a line of inspiring wall art.
These limited edition prints are priced at $35 each, printed on archival paper with water-based inks, and sized at 18 x 24 inches.
We hope you'll hang them in your home or office, and remember that "your dream is delightfully do-able."

---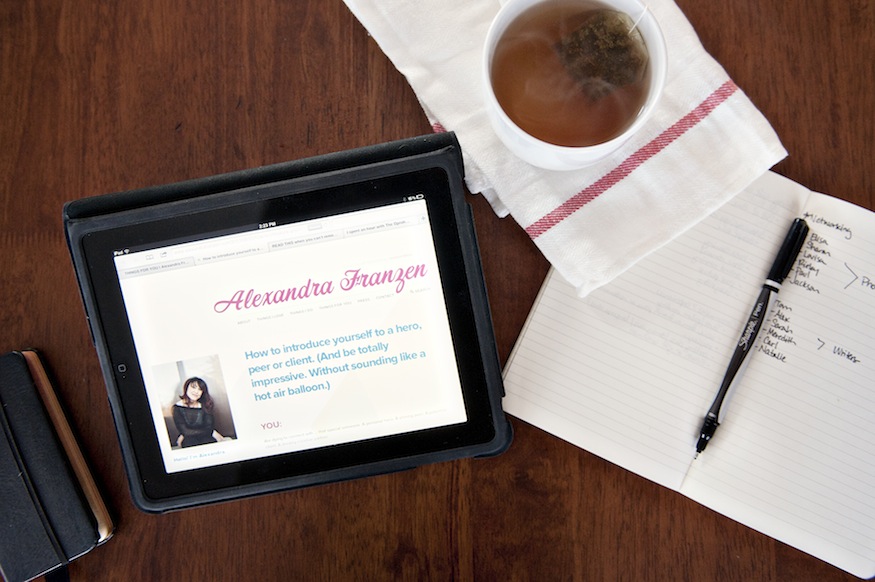 Oh, hey! Here's a collection of free writing tips & scripts. Why not?
: How to introduce yourself to anybody. (It's a workbook!)
: How to sum up who you are & what you do in six lines or less.
: Feel. Know. Do. Three words to remember before you write … pretty much anything.
: How to structure a powerful blog post, book chapter or keynote talk.
: 88 pieces of fill-in-the-blank blog inspiration.
: 100 questions to spark your next talk, date, blog post or book.
: How to be sharp, eloquent & witty — on command!
: How to write an email to a very, very busy person.
: How to respond to not-so-fun emails.
: How to write a bio for your website, blog or media kit.
: How to write a blow-your-mind manifesto.
: How to write an announcement for your business offering (aka, a "sales page.")
: Another way to write a sales page.
: How to write a short description of your new project or product.
: How to say "no" to everything ever.
: Oh, and … look! A collection of surprisingly-not-awful-looking e-cards. Send one to a friend. They will smile.
---