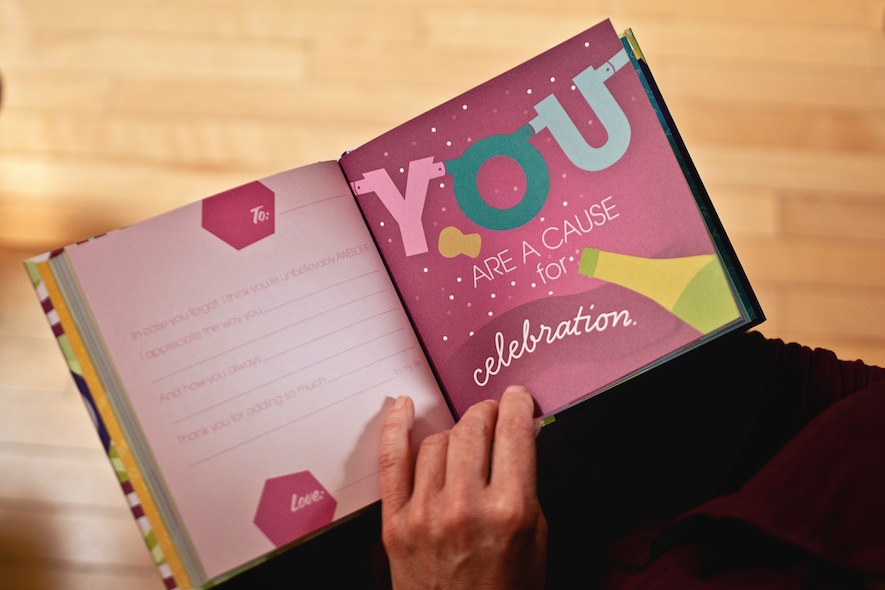 Based in Portland? Or Salem, Eugene, Bend, Seattle, the Pacific Northwest, or Western Hemisphere?
Got plans this Friday night? I sure hope not, unless your answer is, "Duh! Yes! Your book party!"
This Friday night = the final book launch party of the year for 50 Ways To Say You're Awesome.
Let's go down + out in high style.
It's all happening at …
New Renaissance Bookshop | Portland, OR
1338 NW 23rd Ave, Portland, OR 97210
Friday, November 22, 2013
7 – 8:30pm
Want to spread the word? Here's a shortlink: bit.ly/50-ways-pdx
Bring your favorite notebook and a pen. I'll bring sugar-dusted pastries.
We'll laugh, write mediocre poems + magnificent "thank you" notes, laugh, hug, share stories and have a grand ol' time.
Tickets are $15. (All the cash goes to the lovely independent bookstore. Which is full of crystals + magic.)
Can't make it to the event? You can join us in spirit. Go ahead and …
Oh, and … did you see the uh-mazing book trailer? Prepare for a cute-attack.
See you Friday night, PDX-ers!
xo.