OUT LOUD: A one-day class on storytelling, public speaking, stage presence, and creating your signature look and style.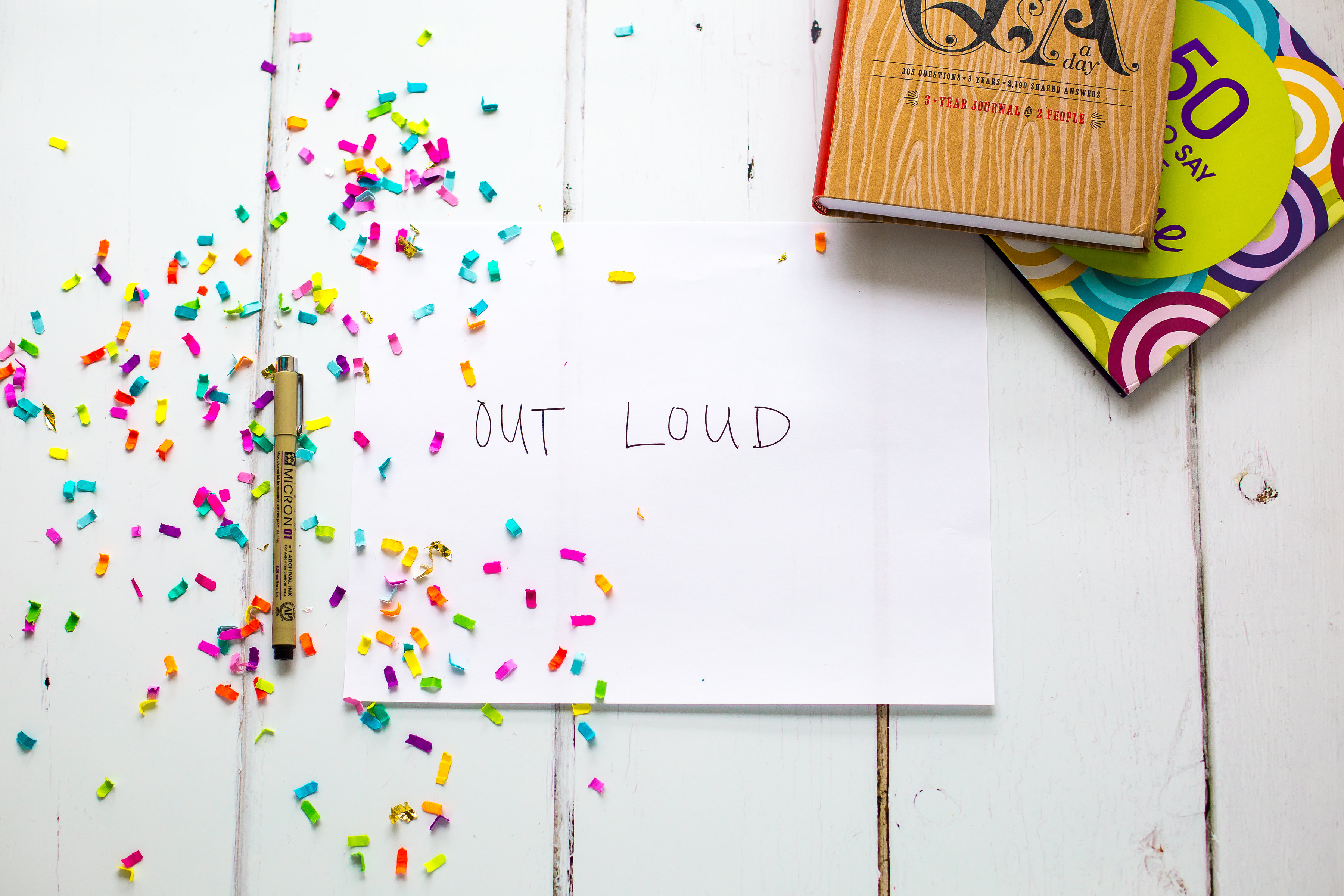 OUT LOUD is a one-day class on storytelling, public speaking, stage presence, and creating your signature look and style.
If you want to feel more confident about speaking onstage, teaching in front of live audiences, and making other kinds of live appearances — like podcasts and webinars — this class is for you!
The class is happening three times: Los Angeles (Saturday, September 30, 2017),
New York City (Saturday, October 7, 2017), and Portland, Oregon (Saturday, October 14, 2017). Tickets are $470.
Questions? Send an email to: hello@alexandrafranzen.com. Want to come? We'd love to have you! Get your tickets here. It's going to be an amazing experience! See you there!
-Alex, Dale, and Scarlet
---
---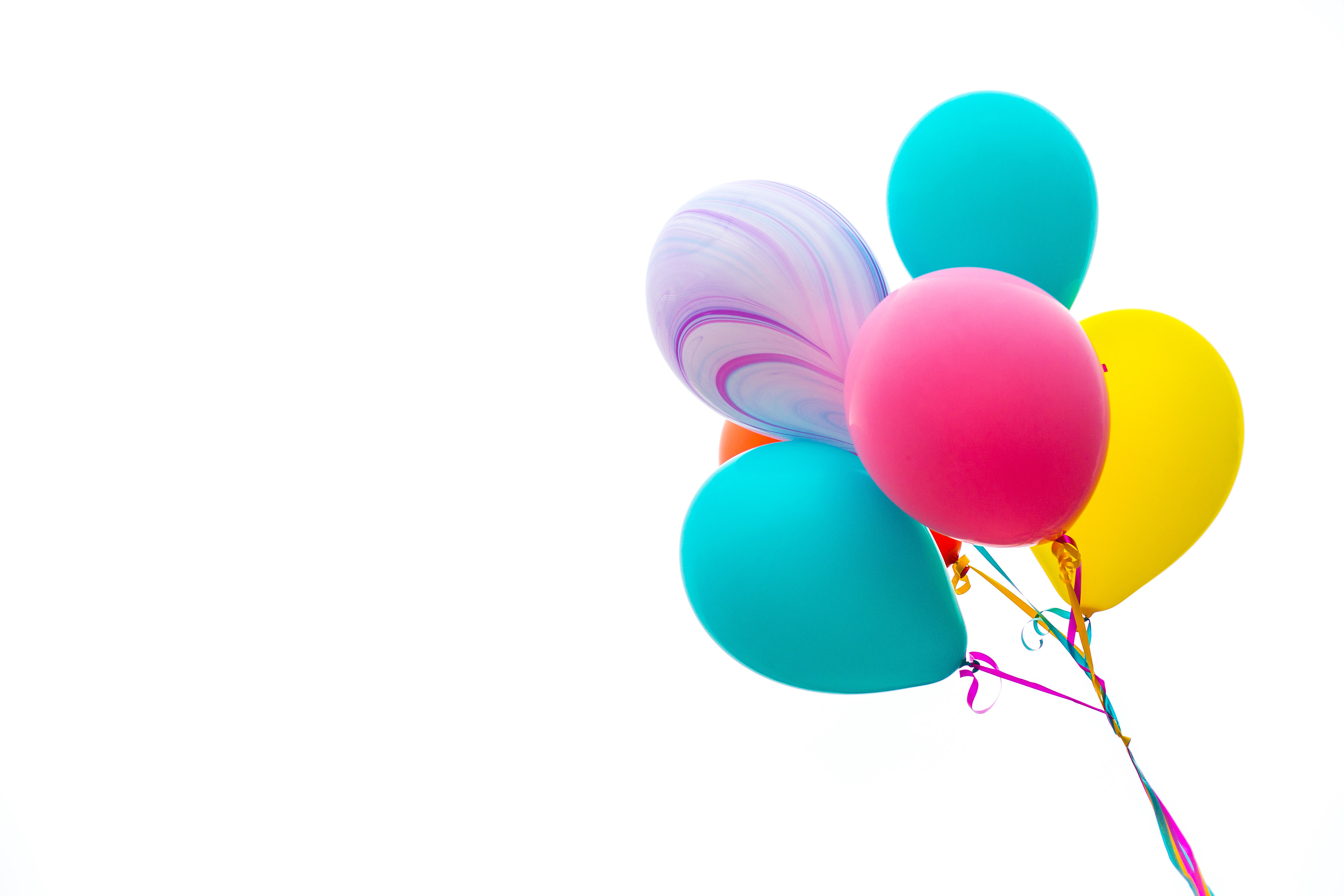 ---
OUT LOUD would be a great class for you if…
– You've never done any public speaking before, but you want to start.
– You've done a little public speaking before, but you want to improve.
– You'd love to do a TEDx Talk, an open mic night, teach a seminar, or maybe do a podcast one day, but speaking in front of an audience feels pretty intimidating.
– You worry about things like: forgetting the point of what you wanted to say, running out of breath, shaking, fidgeting, or sounding rambly — plus, you don't know what to wear!
– You want to build confidence, learn some new skills, relax, and have some fun.
– You really need someone to look you in the eye and remind you, "You can do this."
---
9am – 10am. Arrival. Coffee, tea, breakfast treats, plus upbeat music and a (totally optional) stretch- and dance-break. (Scarlet's got serious hip hop moves!)
10am – 12pm. Storytelling with Alexandra Franzen. Feel like your story doesn't matter because "it's all been said before"? Struggling to come up with a great opening line for your talk? Worried about "over-sharing" with your audience? Need some wordsmithing magic? Alex to the rescue!
12pm – 1pm. Lunch break. Healthy and nutritious food. Plenty of vegan / gluten-free options if that's your thing.
1 – 3pm. Public Speaking with Dale Franzen. Learn how to breathe deeply and project your voice with confidence — just like an opera singer. Learn how to prevent nervous tics like shaking and fidgeting, how to "buy some time" if you go blank and forget what you wanted to say, and lots more.
3 – 5pm. Style with Scarlet Chamberlin. Which silhouettes look best onstage? Which colors should you pick to amplify your message? What if you feel insecure about your weight, shape, age, or…? Scarlet's got tons of style tips and encouragement to help you stop hiding, stand tall, and live more boldly!
5 – 6pm. Sparkling wine and snacks. Plus Q&A with all three teachers in case you've got any remaining questions on your mind!
6pm & onward. The after-party. Field trip! After class ends, we'll take a dinner break and then head out for a live performance: a storytelling event, a comedy show, or a Broadway show, depending on the city. Attending the after-party is totally optional. Join if you want. Head home if you don't!
---
Los Angeles, California. Saturday, September 30, 2017.
This class is happening at Dale's beautiful home in the Pacific Palisades, a few minutes north of Santa Monica. Funky artwork, a rose garden, sunny patio, Moroccan daybed for lounging, and lots of natural light. Plus, it's 5 minutes from the ocean — so you can take a beach walk before the class starts, or during your lunch break.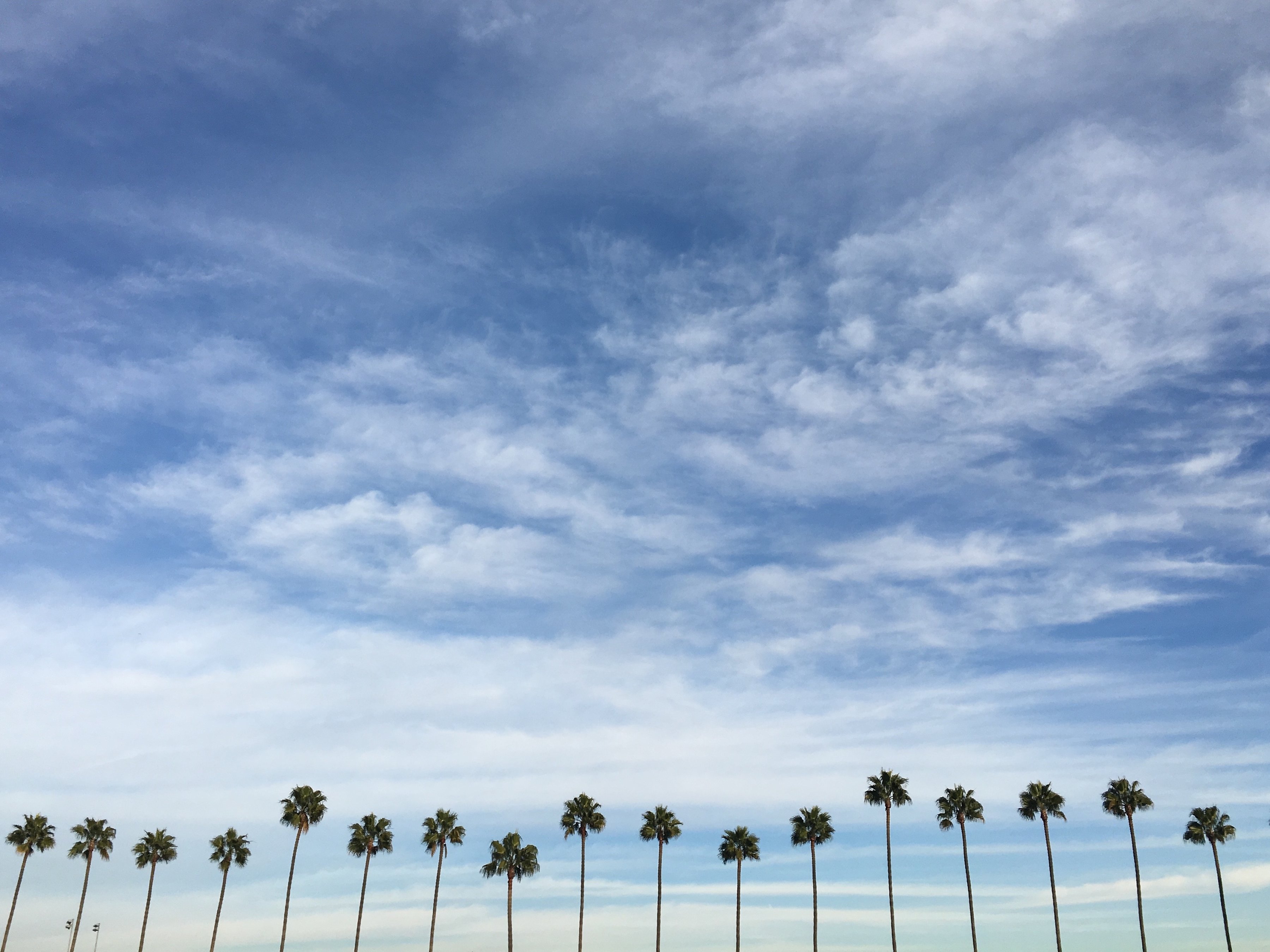 Palm trees and ocean breezes, close to our LA classroom.
---
New York City, New York. Saturday, October 7, 2017.
This class is happening inside a cool loft, located at 97 Bowery, New York, NY, 10002. A few blocks from the New Museum. Exposed brick walls. Classic NYC vibes.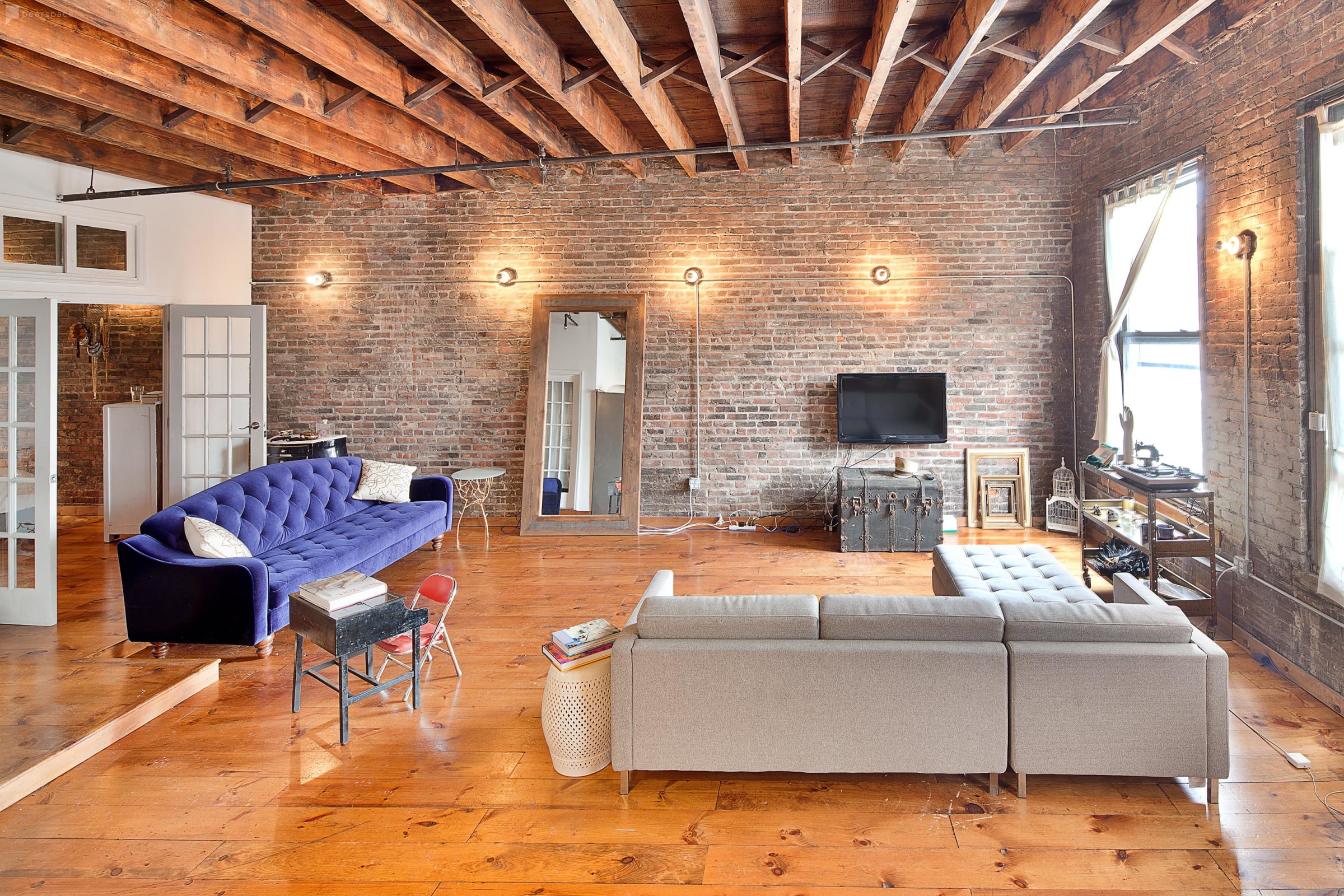 Our NYC classroom.
---
Portland, Oregon. Saturday, October 14, 2017.
This class is happening at Scarlet Chamberlin's gorgeous studio, located at 431 NW Flanders St, Portland, OR 97209, inside the historic Povey Glass Building. Big windows. Dreamy and inspiring.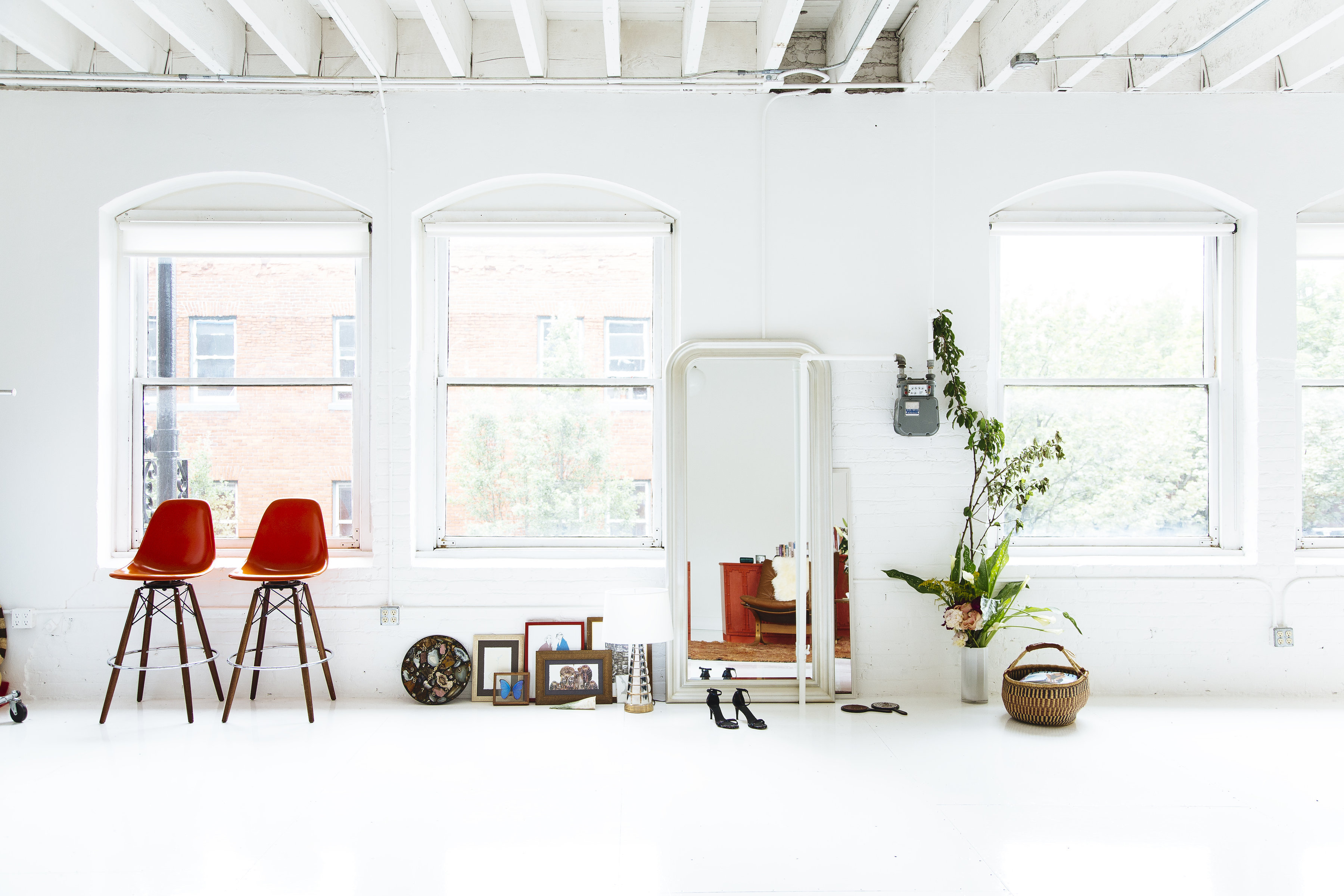 Our Portland classroom.
---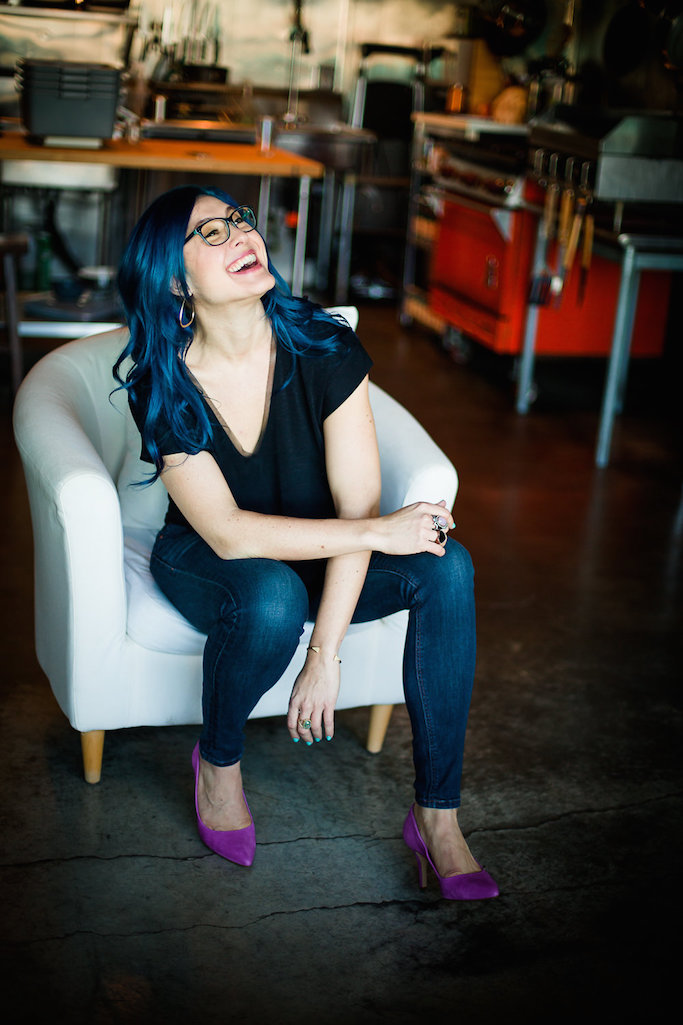 Alexandra Franzen. Storytelling.
Alexandra is a writer whose books include So This Is The End — a novella that is currently being adapted into a screenplay — and You're Going To Survive, a collection of true stories about adversity, rejection, and discouragement, which hits bookstores in November 2017.
In addition to writing books, Alexandra works as a ghostwriter, speechwriter, and communication consultant. Over the past 7 years, she's helped hundreds of clients to create powerful onstage talks, as well as video and podcast scripts, and many other presentations. She loves helping people to get to the heart of what they're trying to say — and say it simply, clearly, and beautifully.

"Alexandra Franzen is a GENIUS. I consider her one-in-a-million level talent with a killer combination of speed, intelligence, wit, charm and a gigantic heart."
–Marie Forleo, Host of MarieTV, Entrepreneur and Philanthropist
---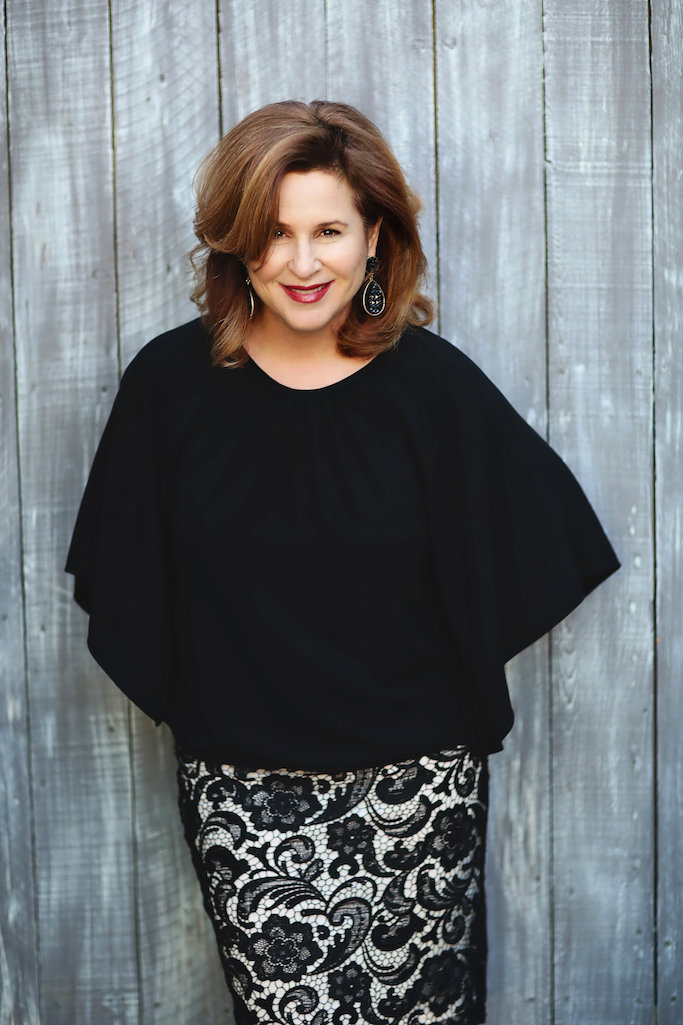 Dale Franzen. Public speaking.
Dale began her career as an opera singer, working with icons like Placido Domingo and Sir Peter Hall. She went on to build The Broad Stage, and for the next 17 years served as the founding artistic director.
Currently, she's a theater producer and her newest project is Hadestown, a musical inspired by the Greek myth of Orpheus and Eurydice, which has been called "the next Hamilton" by The Daily Beast.
As a voice teacher, Dale has mentored hundreds of performers over the years, teaching breath control, stage presence, and how to calm your nerves and build confidence. (Oh, and if you haven't already guessed: she's Alexandra's mom!)
"Dale Franzen is a force of nature who uses her formidable power for the betterment of all. What sets her apart is her generosity of spirit and her joie de vivre, which leaves those who enter her orbit feeling like they can rise to any occasion."
–Helen duToit, Director of Programming, the Palm Springs Film Festival
---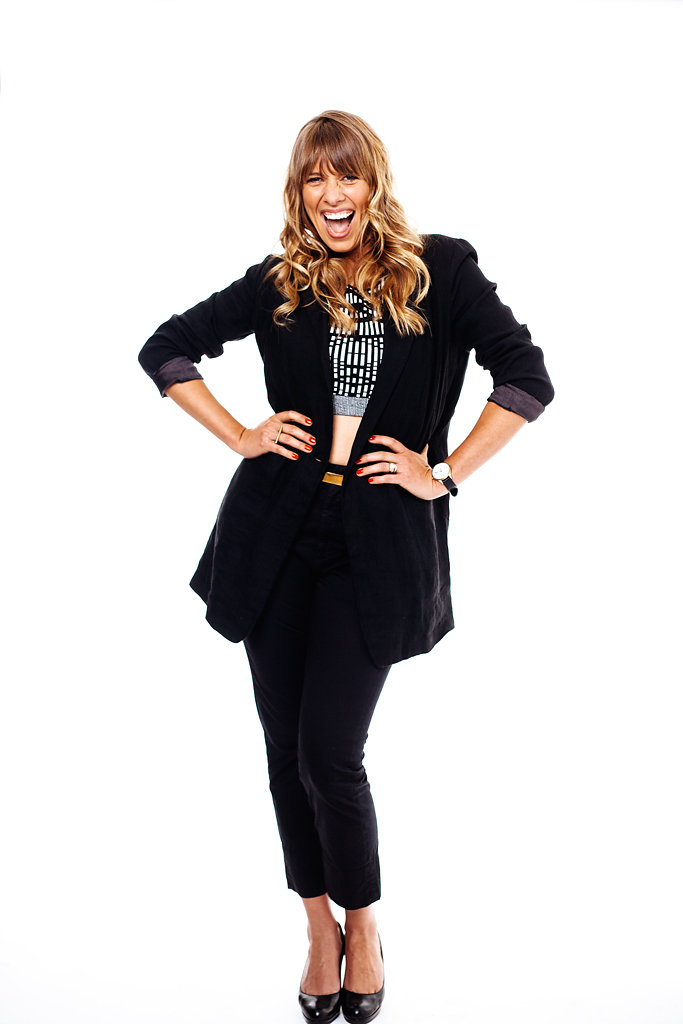 Scarlet Chamberlin. Style.
Scarlet is a personal stylist and jewelry designer who has worked with celeb clients like Cheryl Strayed (author of Wild) and women from all walks of life — from full-time parents who are craving a change, to people re-entering the dating world, to artists, TV personalities, and beyond.
She loves helping people to have more fun getting dressed, experiment with unconventional colors, break out of style ruts, and feel amazingly confident.
Also, one time, she was commissioned by Prince to design a custom sterling silver and brass headpiece for one of his back up singers, which is pretty much the coolest thing ever.
"Scarlet was deeply helpful to me in styling outfits for the red carpet and press appearances. I'll always be grateful for her professional attention to detail, good eye, above and beyond work ethic, and kind heart."
–Cheryl Strayed, Bestselling Author of Wild
---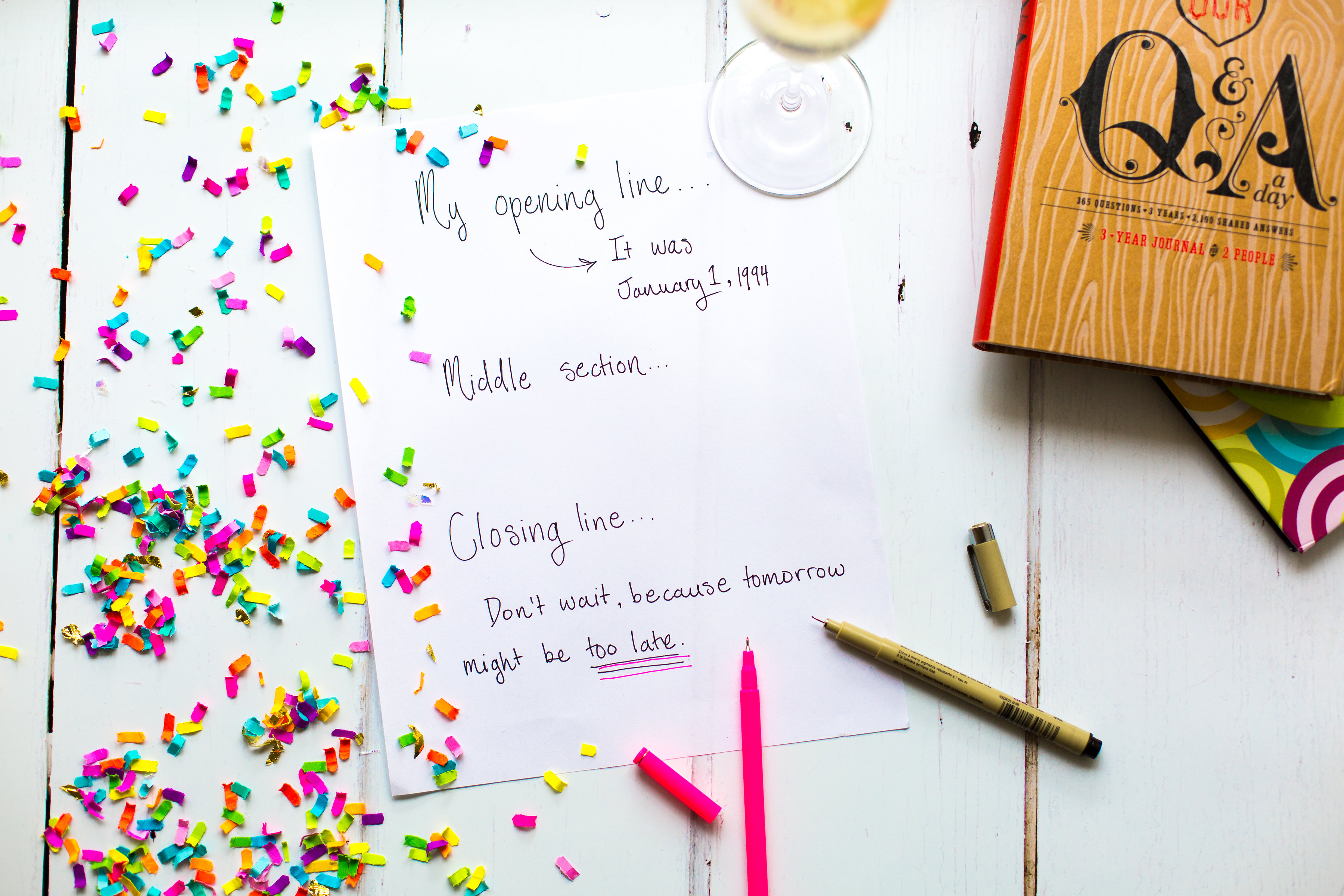 ---
Your OUT LOUD ticket includes…
– A 2-hour storytelling class.
– A 2-hour public speaking class.
– A 2-hour styling class.


– Healthy, delicious food.
– Hugs, smiles, and encouragement.
– Books and party favors to take home!
---
---
Speaking in front of an audience takes courage. Here are some free articles and workbooks to inspire you to stand up and share your stories, advice, and wisdom — whether you're speaking to an audience of 2 people or 2,000.
– How to tell a great story — onstage.
– Just the right words. Just the right time.
– What do you want your audience to Feel, Know, and Do?
---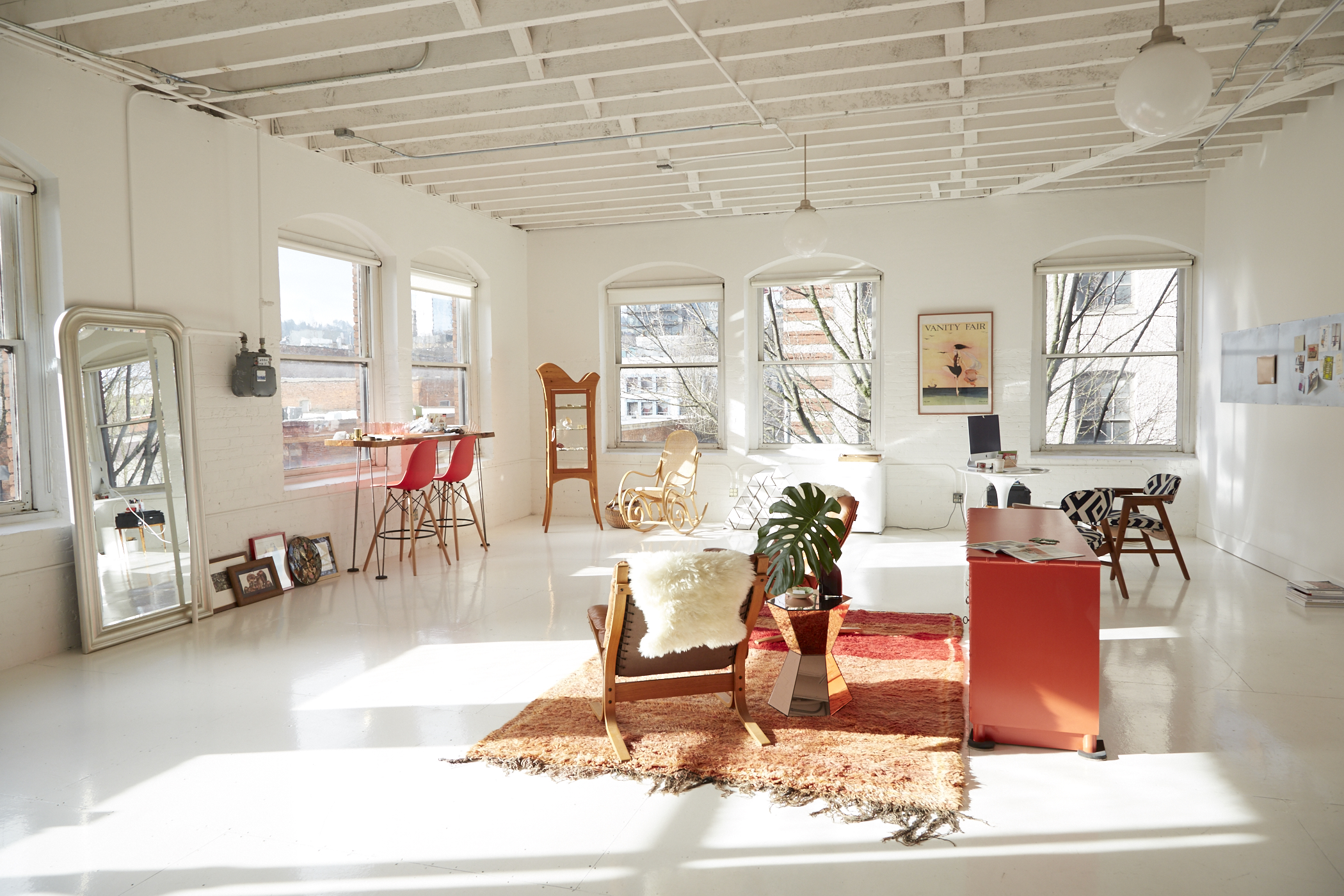 Scarlet's beautiful studio: our venue for the Portland class!
---
You bought a ticket… but now you can't make it? Bummer!
– If you're canceling because you're dealing with a serious illness or medical crisis, we can give you a refund, switch you into another class (if there's space), or figure out some other arrangement that works for you.
– If you're canceling for any other reason ("I changed my mind," "I forgot to book my flights in time," "I feel too nervous to show up," "I didn't coordinate childcare," "My lawn needs to be watered," etc.)… then, sorry, but you will NOT receive a refund. This is a firm policy. Please don't register unless you are 100% excited and ready to show up. Otherwise, it's just a big headache for everyone involved. Thank you!
---
Los Angeles, California. Saturday, September 30, 2017.
---
New York City, New York. Saturday, October 7, 2017.
---
Portland, Oregon. Saturday, October 14, 2017.
You can use any credit or debit card to purchase a ticket. Your payment will go through a secure, encrypted payment site called Gumroad. You'll see "GUMROAD" on your credit card or bank statement. Thank you!
---
MORE PRAISE FOR ALEX, DALE, AND SCARLET
"Dale has been an absolute champion of my work, in crucial ways that have given me new insights into my practice and goals. Moreover, she has guided me through negotiations and challenges with unfaltering grace and enthusiasm. She is always raising my spirit and my hopes, and has inspired in me — by her own example — a rock-solid grounding in self-belief. She is one of a kind."
–Annie Saunders, Artistic Director
"Alex: your workshop helped me un-clutter my mental landscape and find the words that have been waiting for me. Thank you."
—Jessika Hepburn, Founder of Oh My! Handmade
"My first priority was to look good on camera. I really don't like getting my picture taken, so having Scarlet's wardrobe and makeup input helped HUGELY! Even with having pre-determined outfits on hand, there are so many variables that determine how clothes 'work' on set and in the final images. A stylist can jump in to adjust any wardrobe details so you don't have to think about it, and your photographer can focus on their job. The whole experience made me realize I should have invested in a styling session sooner!"
–Natasha Lakos, Creative Director
"To work with Alexandra Franzen is to know her genius, her speed and her incredible ability to see who you are and celebrate it. Not only did I leave her workshop with the sketch of a juicy project — I left with my soul furniture rearranged."
–Andrea Scher, Creator of Superhero Life
"I'm an author, a journalist, a radio host and a busy mom. I asked Scarlet to help me refine a few looks for my upcoming book tour. Scarlet helped me select the pieces in my closet that most represent my current style (independent, modern) and helped me clear out EVERYTHING in my closet that wasn't working. I'm finally able to see clearly now. Scarlet's service may be the best money I spend this year."
–Sheila Hamilton, Emmy Award-winning Journalist
"After retiring from singing full time, Dale Franzen took on an 'impossible project' that nobody thought she could complete: raising millions of dollars to construct and then run a new performing arts center. In doing so, she changed the entire landscape of her community. If you've got a dream or project that feels 'too big' or 'too hard,' Dale's perseverance will motivate you to keep fighting no matter what!"
–Ellen Fondiler, Career and Business Strategist
"Working with Scarlet ensures me that when I spend weeks upon weeks in an LA writers room, the only thing I don't worry about is how I look. Glorious freedom."
–Kelly Sue Deconnick, Comic Book Writer and Speaker
"Alexandra Franzen's writing style is unlike any other. She inspires you to take action, but more so, to shake up your mindset and start seeing things differently."
–OneWomanShop.com
"Dale Franzen is a creative force who looked for groundbreaking and compelling programming to challenge and engage audiences." –The Los Angeles Times
"Dale Franzen is a dynamic cultural entrepreneur and a generous mentor whose brilliant work has been inspirational and instructive."
–Aidan Connolly, Executive Director of the Irish Arts Center
"Alex: You have the heart and soul of a zen master — and the love and joy of a kung fu panda."
— Phil Nguyen, Martial Arts Instructor, Creator of Black Belt Excellence