MUSCLE & HEART RETREAT: Portland, Oregon (Tues, July 18 – Sun, July 23, 2017)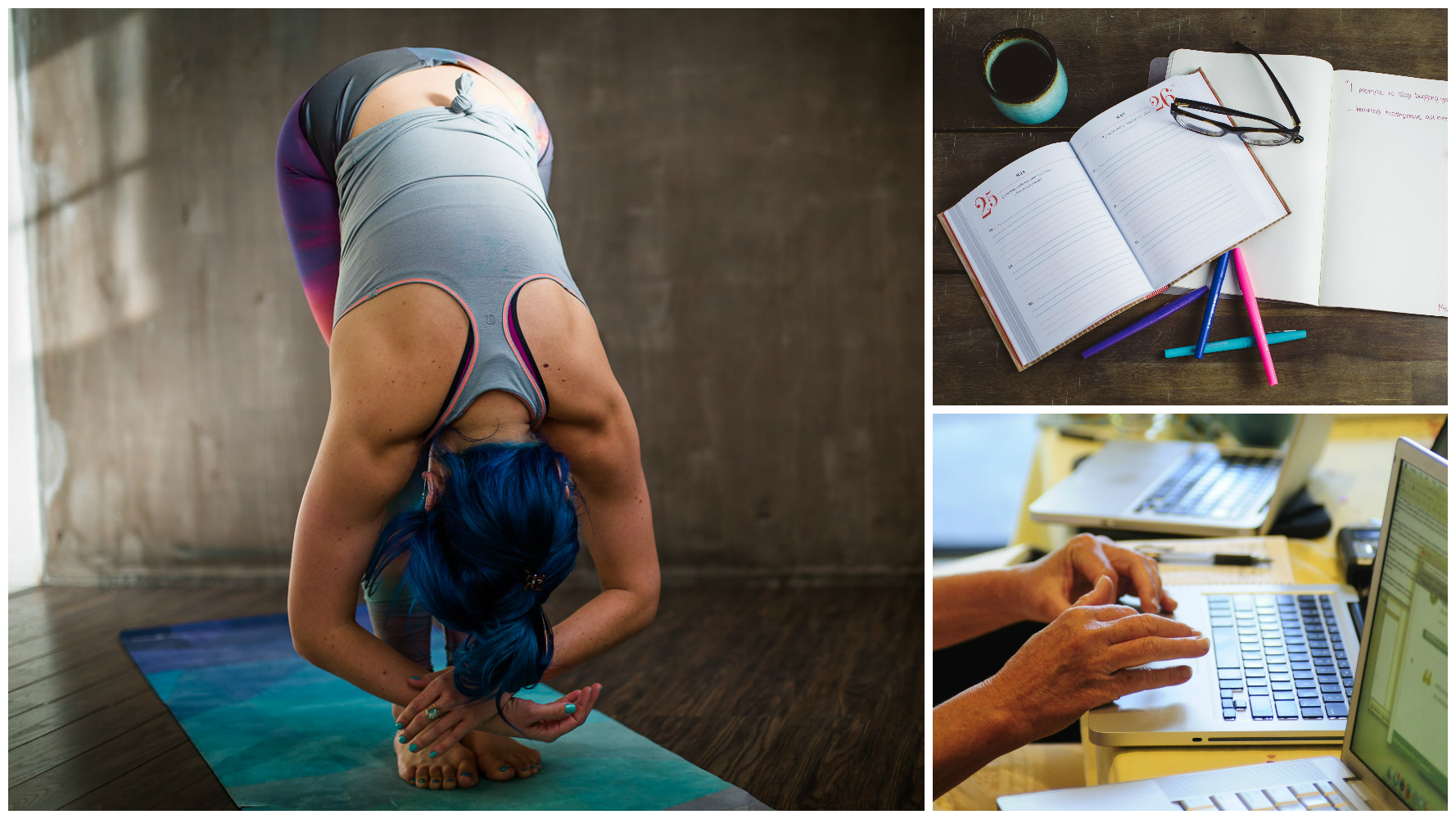 ---
This retreat is currently full. To be added to the "just in case" wait-list, please email: alexandra@alexandrafranzen.com. Thank you!
---
MUSCLE & HEART is a 5-day / 5-night fitness and writing retreat led by Alexandra Franzen, an author and writing coach, along with Justin Smith, a personal trainer and yoga instructor.
It's all about: sweat, positivity, encouragement, discovering how strong you really are, and writing from the heart.
Bring your sneakers, an open mind, and a writing project — any topic, any size — that you're excited to work on for 5 days in a row.

WHAT WOULD YOU LIKE TO KNOW FIRST?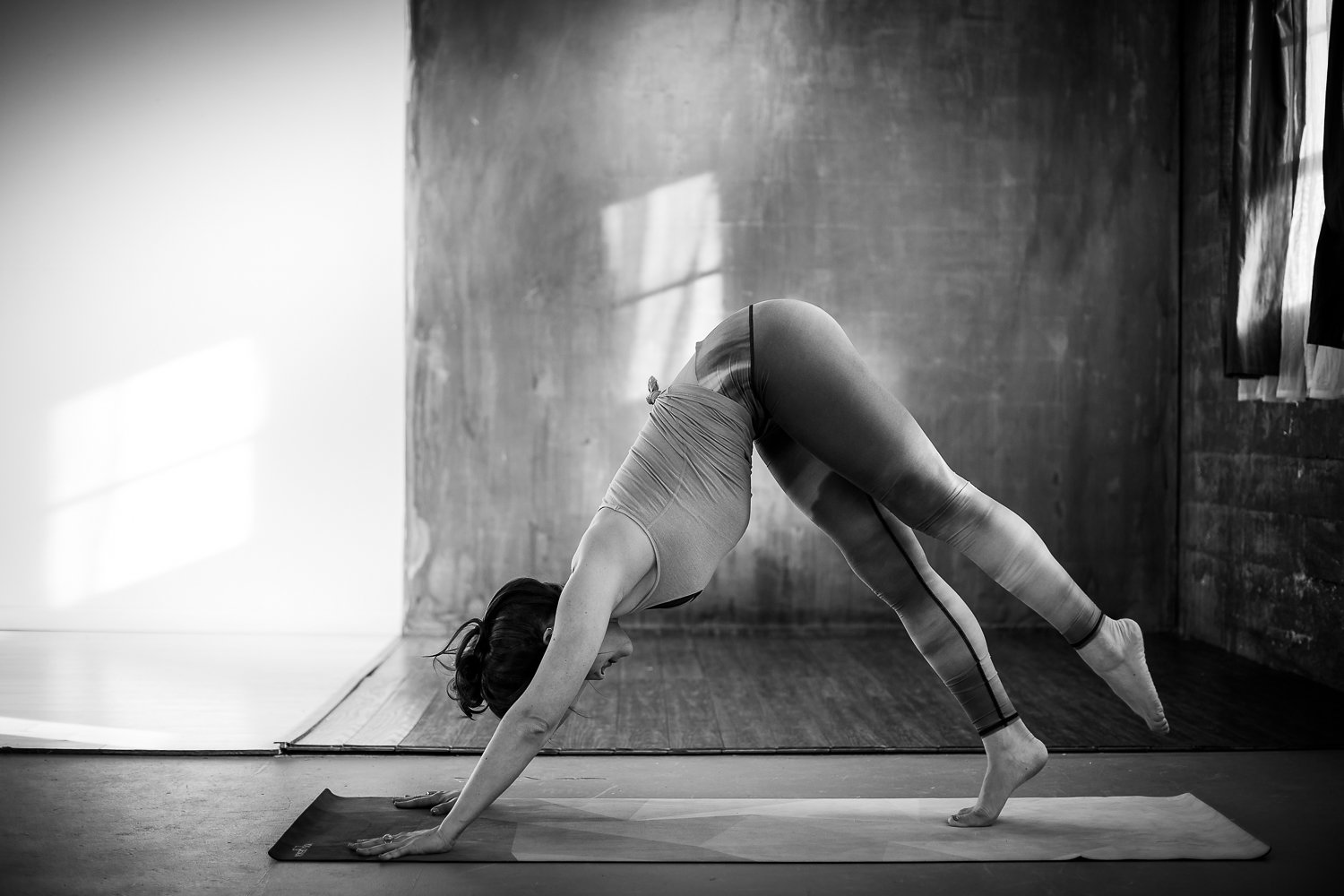 MUSCLE & HEART: PORTLAND is happening: Tues, July 18 – Sun, July 23, 2017.
Here's the schedule:
Tues, July 18: Arrive whenever you want (flexible check-in time), have some of Portland's legendary coffee, relax, and settle in.
Wed, July 19: Writing, workouts, city & nature activities.
Thurs, July 20: Writing, workouts, city & nature activities.
Fri, July 21: Writing, workouts, city & nature activities.
Sat, July 22: Writing, workouts, spa day!
Sun, July 23: Pack up, check out, brunch and farewell hugs at HunnyMilk, and then… off to the airport!
---
MUSCLE & HEART: PORTLAND is happening at The Kennedy School in Portland, Oregon. It's a historic schoolhouse that has been converted into a beautiful hotel with a soaking pool, cinema, and art galleries. It's so cool!
You'll have your own bedroom (King-size bed), your own bathroom, and plenty of privacy.
HOTEL LOCATION / FEATURES
– Onsite movie theater, brewery, and fantastic food.
– Dogs are allowed in the hotel rooms. (Yay, fluffy friends!)
– Bedrooms named after former school teachers and authors.
– Heated ceramic soaking pool in a private outdoor courtyard.
– Beautiful library room with comfy chairs for writing and typing.
– 5 minute walk to New Seasons (kind of like Whole Foods, but even cooler.)
– 10 minute drive to downtown Portland and the legendary Powell's bookstore.
– 15 minute drive to Portland International Airport. (We'll pick you up and drop you off.)
– 20 minute walk to Salt & Straw (unbelievable ice cream!) and the hip Alberta Arts District.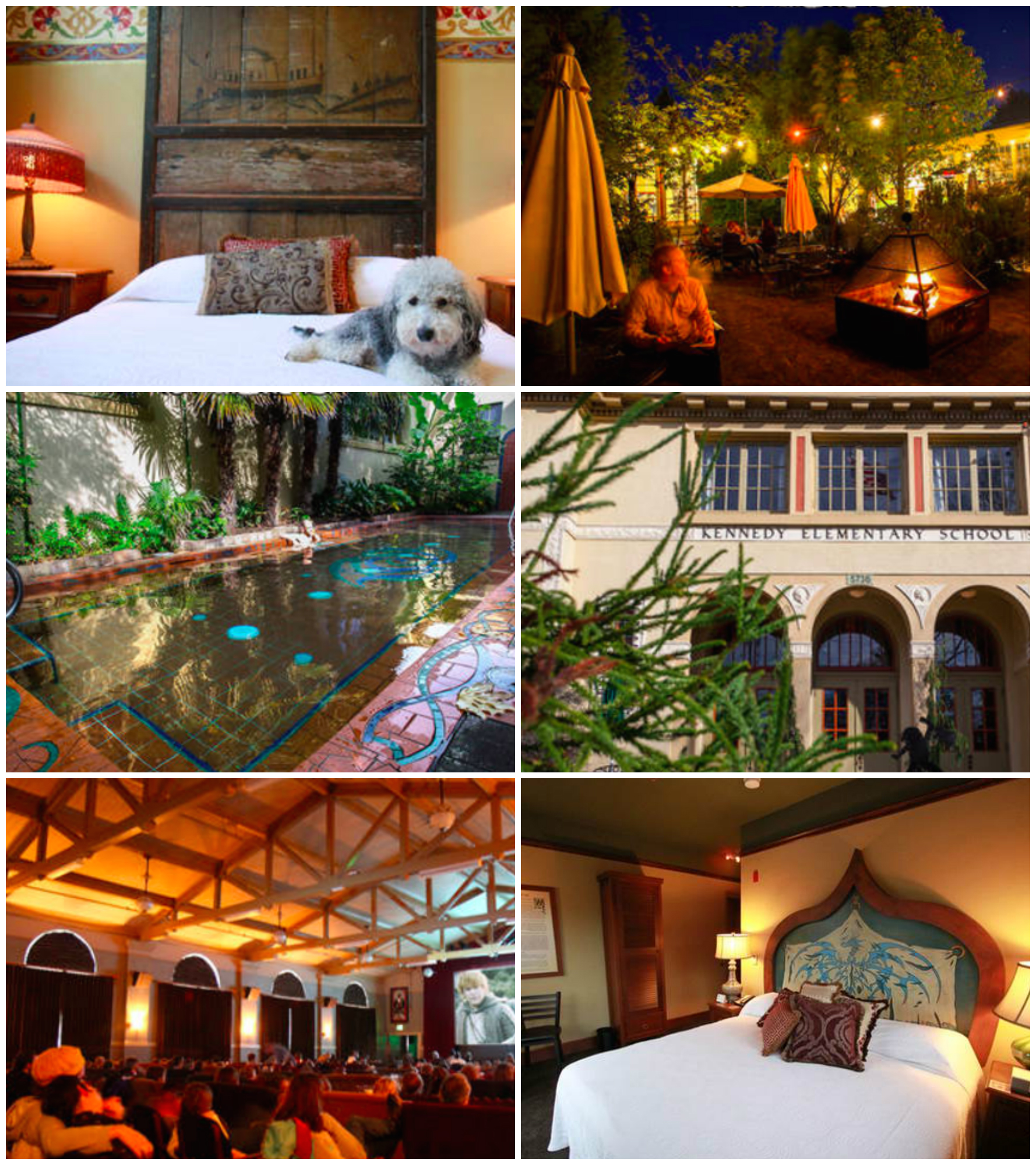 ---
Fly to Portland International Airport. You can arrive anytime on Tues, July 18, 2017. You don't have to worry about renting a car. We'll pick you up from the airport and whisk you to the hotel.
Departure day is Sun, July 23, 2017. You'll need to be packed up and ready to go by 10am. We'll have a farewell brunch together, wrapping up around 12pm. Then you can head straight to the airport — or you can store your luggage and chill out until it's time for your flight. We'll drop you off at the airport whenever you need to be there.
---
July in Portland is typically sunny and beautiful. You can expect temperatures ranging from 75 – 85 degrees in the daytime, dropping down to about 55 degrees at night. It's Portland, though… so don't be shocked if there's an unexpected burst of rain or even a summer thunderstorm with lightning! It usually passes quickly, and then the sunshine is back.
You should bring:
– Workout clothes
– Casual daytime clothes
– PJs / loungewear
– A wrap or sarong
– Sneakers
– Sandals
– Sunscreen
– A bathing suit
– One "nice" outfit
– Your laptop or tablet
– Your laptop charger
– Your phone
Plus, you should bring:
– Anything "special" that you need for your writing project: notes, audio recordings, art supplies, photos, etc.
Towels and bath products are provided at the hotel, of course, so you don't have to worry about that stuff!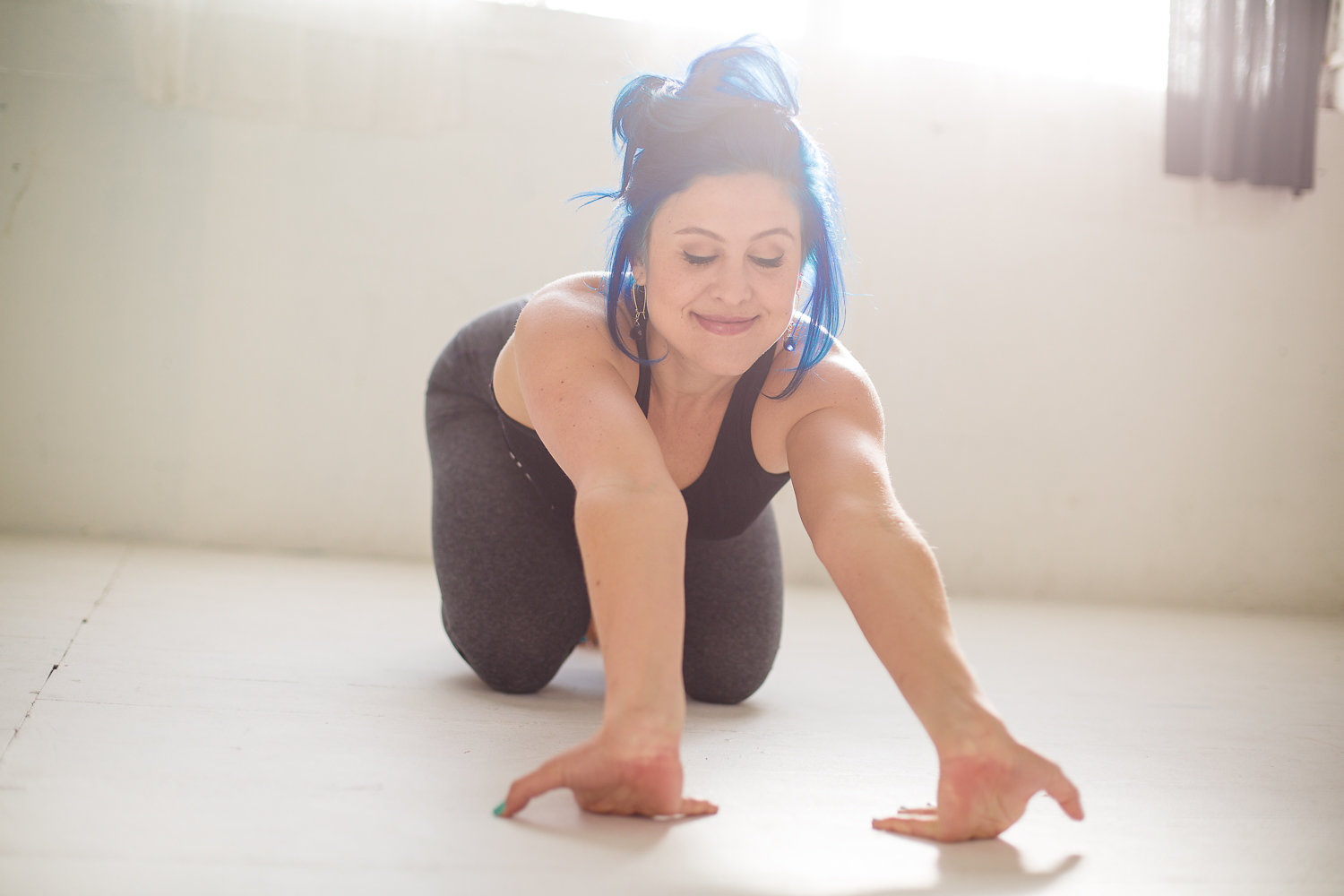 ---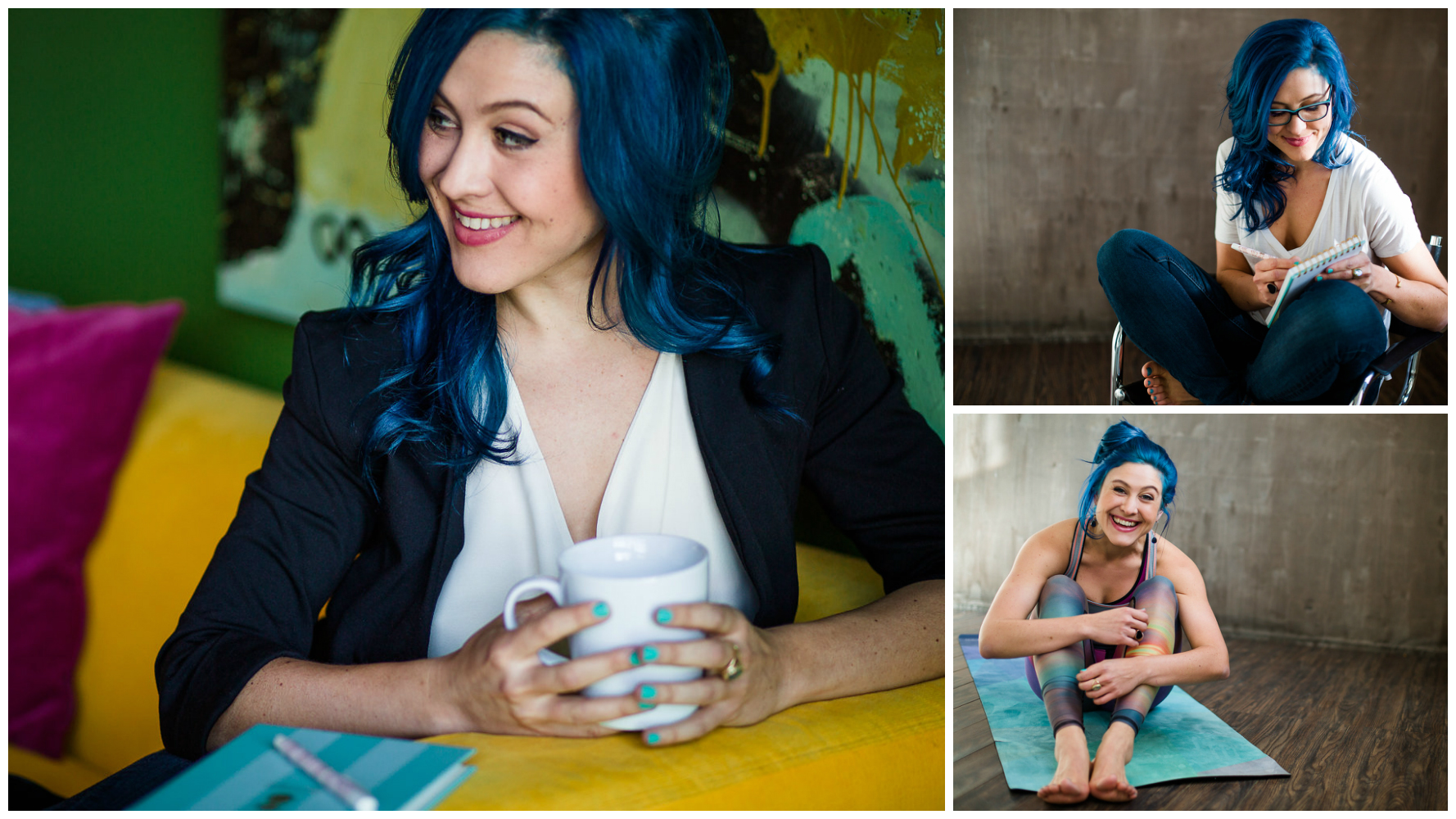 Alexandra Franzen is a published author, writing consultant, ghostwriter, and speechwriter. Past clients include tech companies like Hewlett-Packard, celebrity-driven brands like Rachel Zoe's DreamDry, and empowering, body-positive fitness companies like Curvy Yoga.
Alexandra's writing has also been featured on websites like Time, Forbes, Newsweek, HuffPo, and Lifehacker, as well as in song lyrics, and stenciled onto fine art paintings.
She has led writing workshops in 17 cities around the world, and one of her events was named one of the "50 Best Conferences to Attend This Year" by The Muse.
Alex's superpower is… Making you believe that YOU CAN DO IT. Yes, you can write a book. Yes, you can tell your story. Yes, your words do matter. She has a knack for helping people simplify their ideas so that projects don't feel so overwhelming. Clients repeatedly tell her, "You make me feel like this is possible."
Alex's past retreat participants have: self-published guidebooks, cookbooks, poetry collections, and e-books, launched new classes and programs, gotten literary agents and book deals, delivered TEDx Talks, and more.
She would love to help you START — and more importantly, FINISH — a writing project of any size that feels important to you.
You can see more Alex-related stuff at AlexandraFranzen.com.
---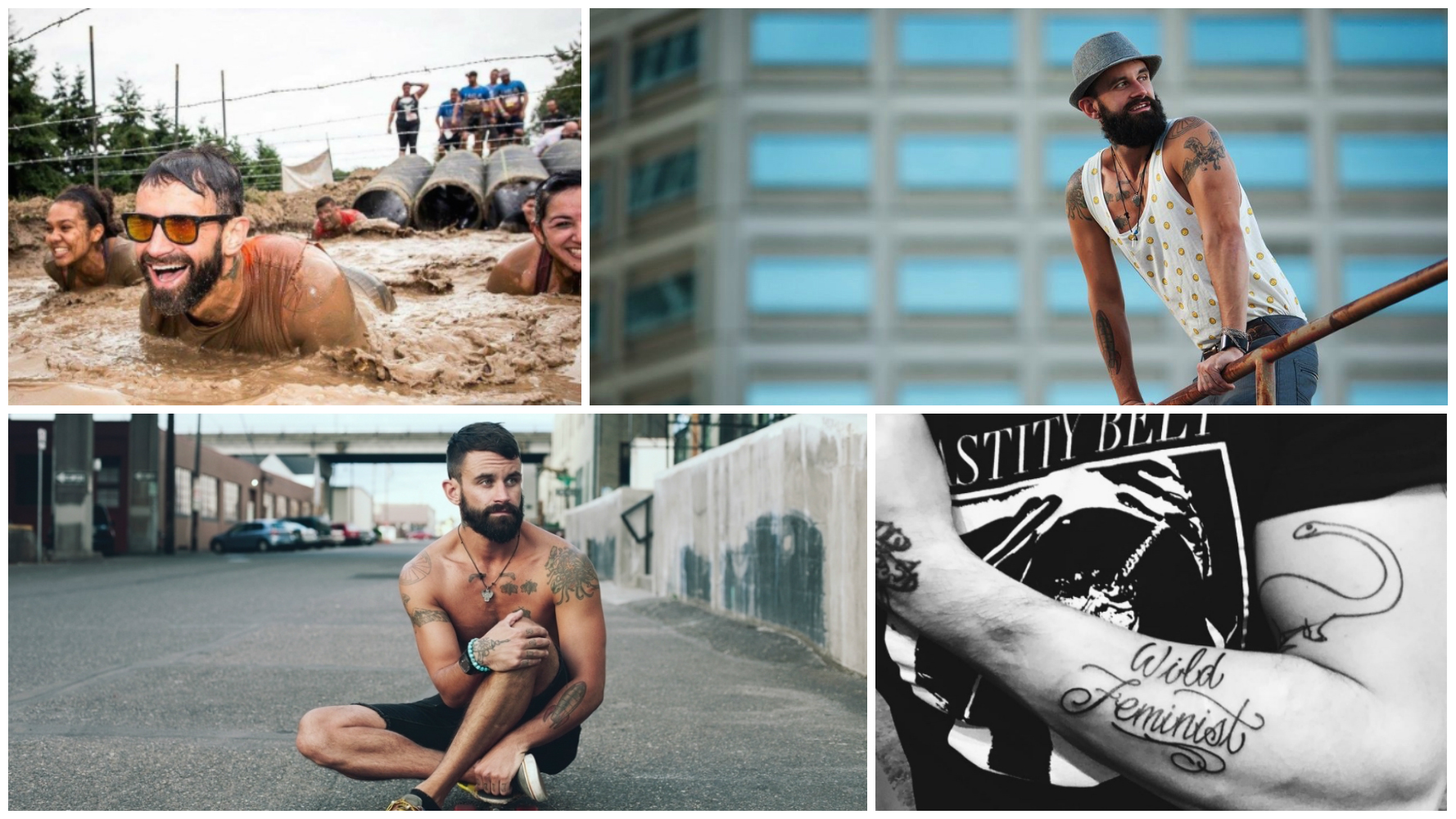 Justin Smith is a certified personal trainer, certified yoga instructor, and lifelong dinosaur enthusiast. (Ask him to show you his brontosaurus tattoo. Or his "wild feminist" tattoo.)
He believes that the point of "fitness" is to release stress, build confidence, show yourself how strong you can be, and feel like a badass. (Getting awesomely toned abs is just a nice "side effect" to all of that.) 
Justin loves designing sweaty, surprising workouts that keep you guessing — and occasionally, grunting and cursing — but in a fun way. He has been hired to design new workout programs and community / motivation programs for numerous fitness companies, including Firebrand Sports, StudioX, and Honest Training. He's also a HUGE music fanatic and takes great pride in creating EPIC workout music playlists.
You can see more Justin-related stuff at YoureDoingAGreatJob.org and on Instagram at @dinosaur.knuckles.
---
You should come to MUSCLE & HEART: PORTLAND if…
– You have a writing project — any topic, any size — and you'd like to spend 5 days working on it. It could be a personal project (like a collection of letters for your kid to read one day) or a business-related project (like an e-book for your clients).
– You want to reconnect with your body, try some new workouts, and challenge yourself — in a safe, healthy way — with a certified trainer helping you along.
– You want to sit down with a seasoned writer to share your work, get feedback, brainstorm, talk about how to start (and actually finish) your project, talk about the publishing industry, talk about your biggest writing blocks, or anything else on your mind.
You should NOT come to MUSCLE & HEART: PORTLAND if…
– You have a problem with LGBTQ people.
– You have a problem with Muslim people, Christian people, Tarot cards, astrology, or any other expression of religion / spirituality.
– You are grumpy and relentlessly pessimistic.
– You hate beautiful hotels and delicious food.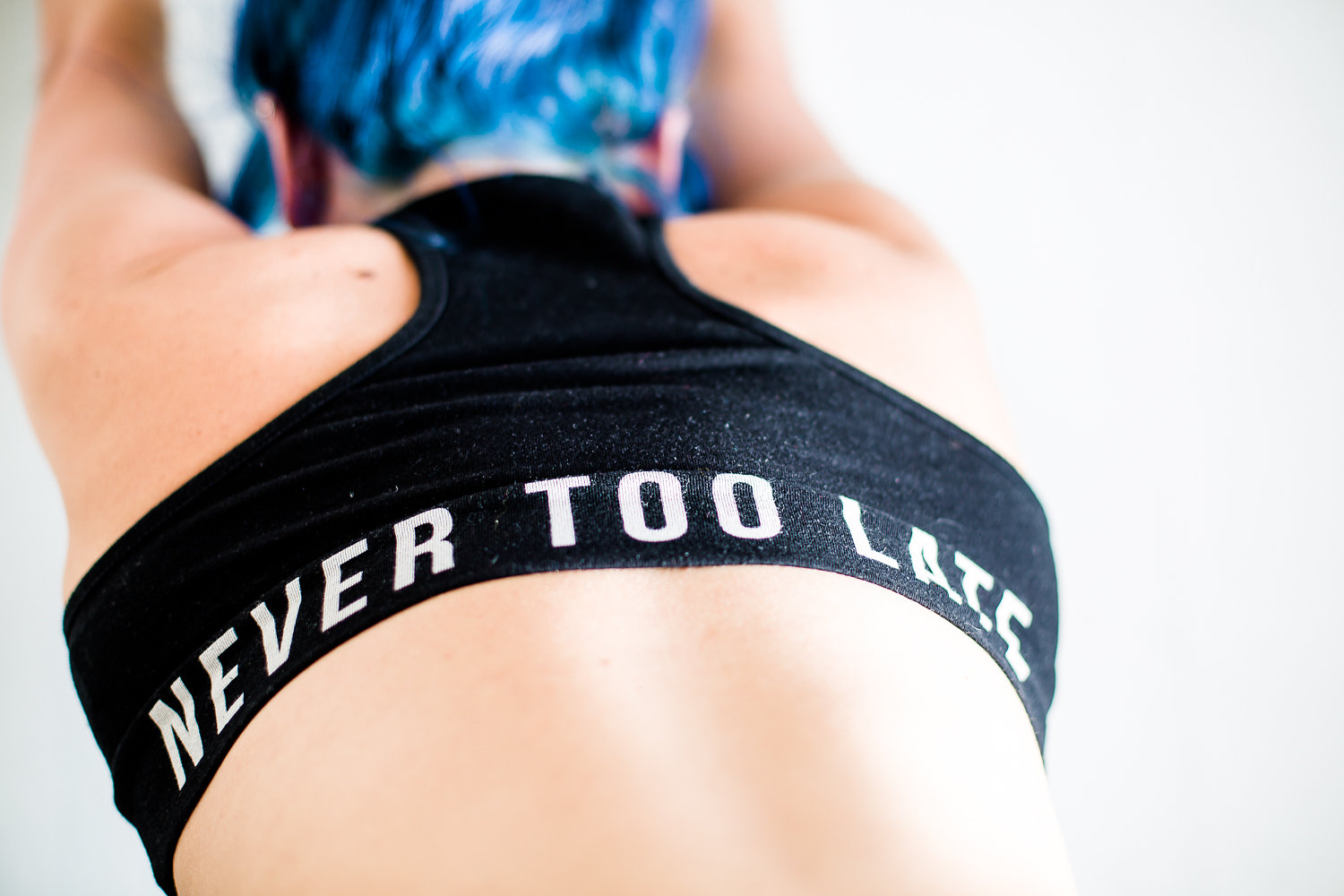 ---
When you register for MUSCLE & HEART: PORTLAND, you're getting:
– 5 days and nights at a beautiful hotel with your own private bedroom.
– 5 sweaty, empowering, energizing workouts with Justin.
– 5 hours of free time every day to work on your writing project.
– 1-on-1 writing coaching with Alex before, during, and after the retreat.
– 3 healthy meals (breakfast, lunch, and dinner) every day.
– 1 full-body massage (sixty minutes) at a local healing center.
– Waterfall hikes, forest walks, and a trip to the stunning Oregon coast.
– Airport pick up / drop off and transportation around the city.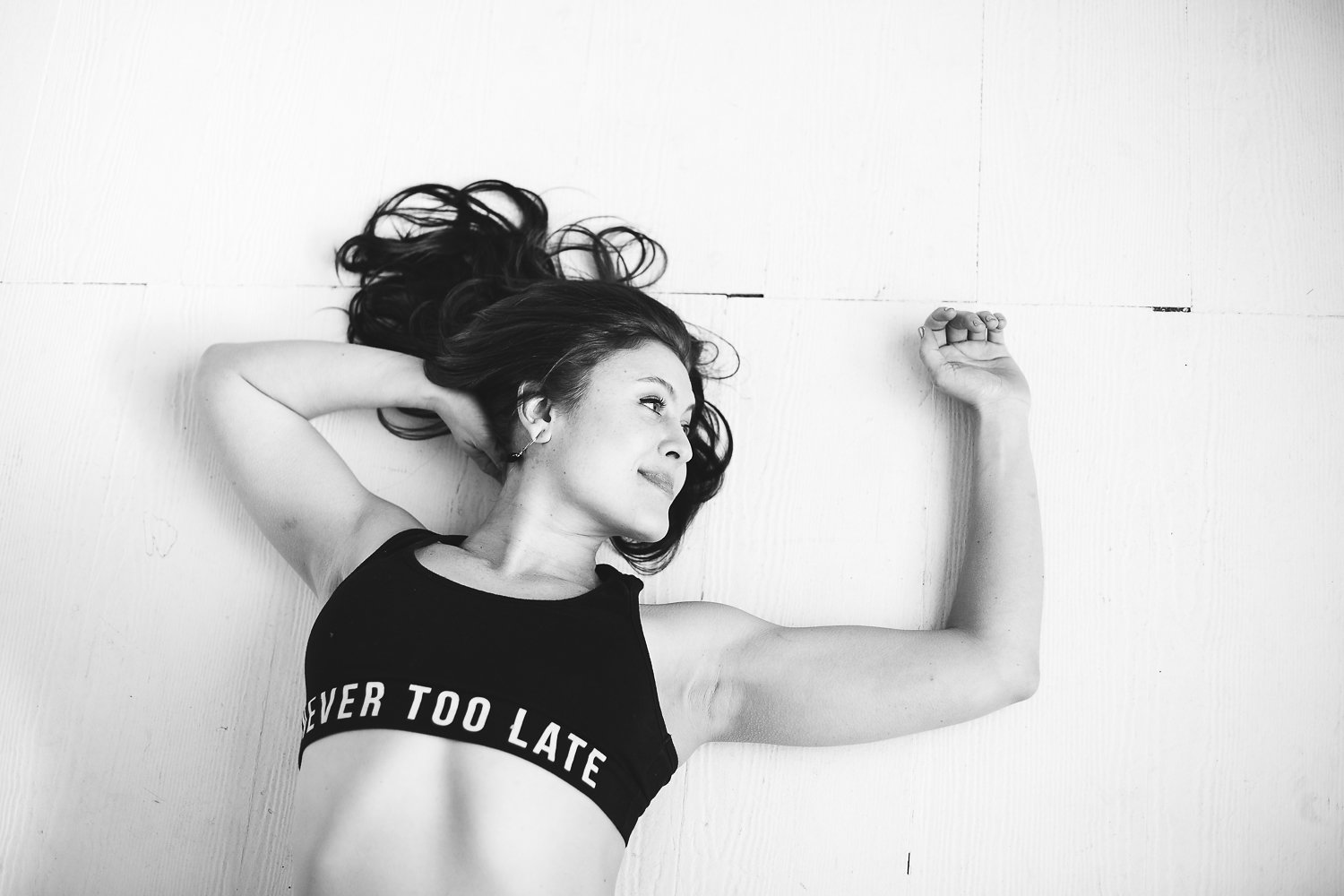 ---
It's $3,750 to attend this retreat — and this price is ALL INCLUSIVE. 5 nights accommodation. 3 meals a day. Airport pick up and drop off. Daily workouts. A full-body massage. Activities around the city. 1-on-1 writing coaching with Alex… everything is included! Hooray!
PAYMENT INFO
A deposit of $450 is required to book your spot. After that, you can break the rest of your payment into 1, 2, or 3 installments.
You can use any credit or debit card (Visa, AMEX, Mastercard, etc.). Your payment will go through a secure, encrypted payment site called Gumroad. You'll see "GUMROAD" on your credit card or bank statement.
CANCELLATION / REFUND POLICY
You registered for MUSCLE & HEART: PORTLAND… but now you can't make it? Bummer!
– If you're canceling because you're dealing with a serious illness / medical crisis, we can give you a refund, switch you into another retreat (if there's space), or figure out some other arrangement that works for you.
– If you're canceling for ANY OTHER REASON ("I changed my mind," "I forgot to book my flights in time," "I feel too nervous to show up," "I didn't coordinate childcare," "My lawn needs to be watered," etc.)… then, sorry, but you will NOT receive a refund. This is a firm policy. Please don't register unless you are 100% EXCITED AND READY to show up. Otherwise, it's just a big headache for everyone involved. Thank you!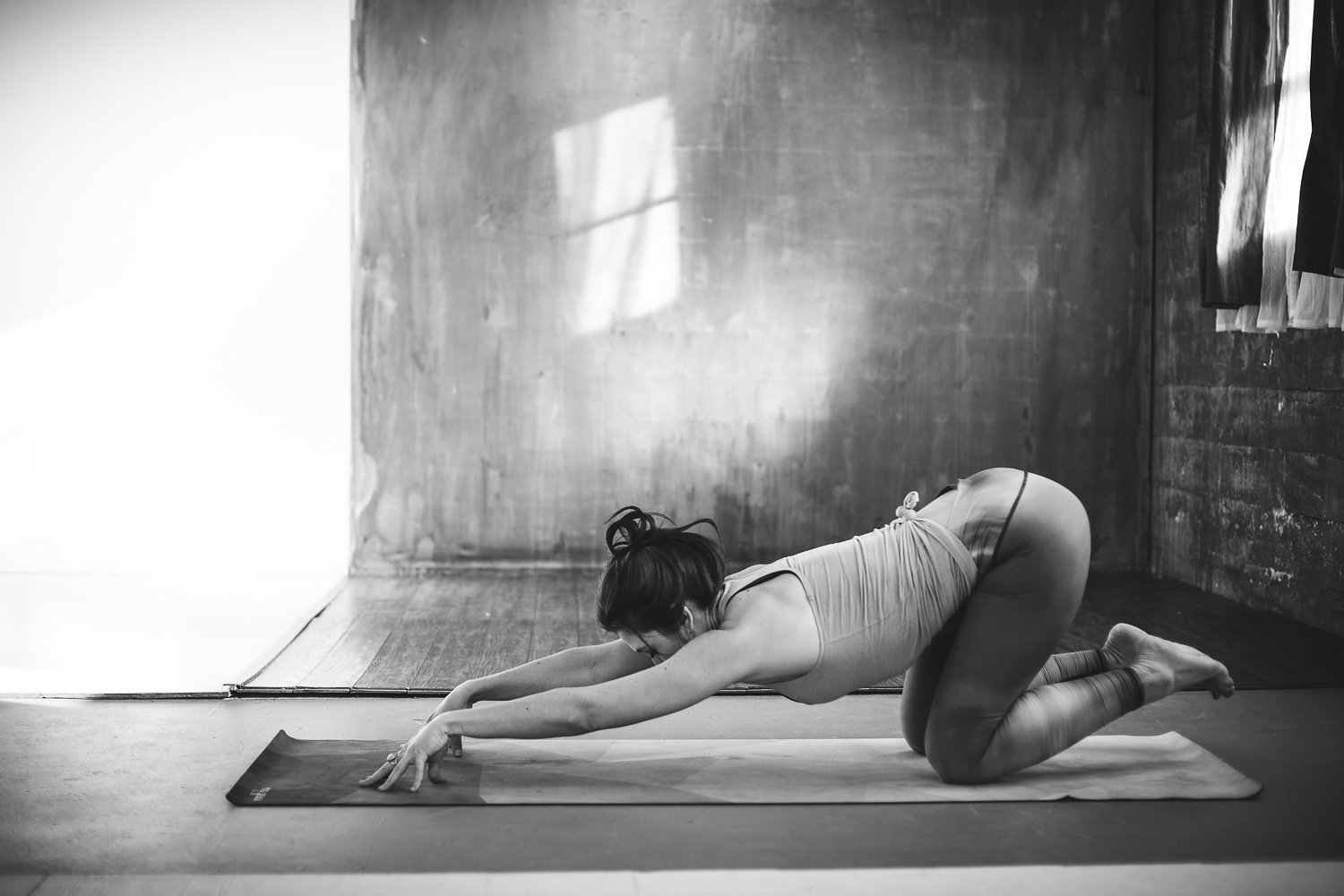 ---
HOW MANY PEOPLE WILL BE THERE?
MUSCLE & HEART: PORTLAND is a chilled-out, intimate, small-group experience.
Just 8 participants plus 2 instructors.
You'll have time for group activities as well as 1-on-1 time with Alex and independent writing on your own. This retreat is quiet, peaceful and introvert-friendly!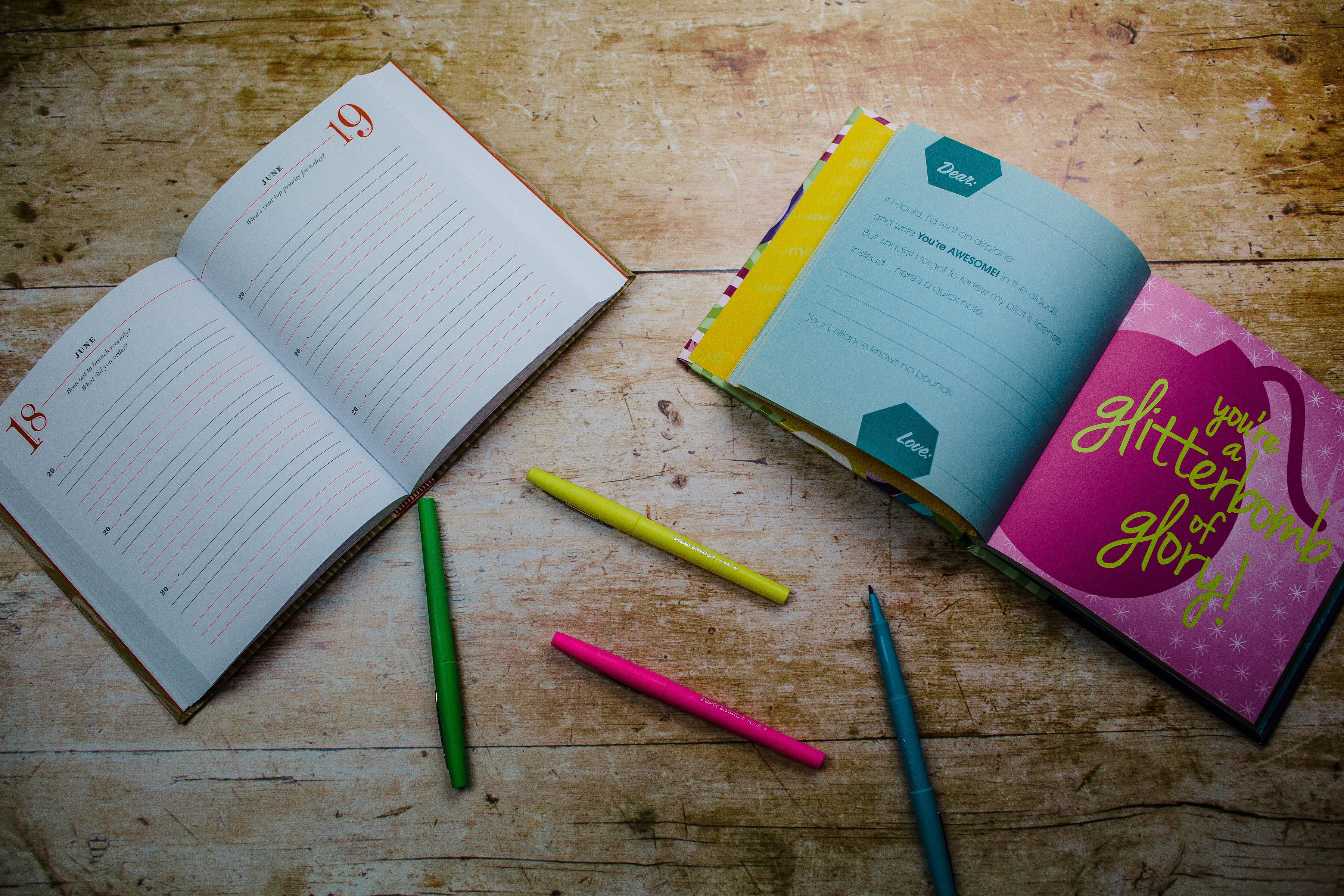 ---
Maybe you had a sour, critical English professor in college. Maybe you've been burned by countless rejection letters from publishers. Maybe you got a super-mean blog comment one time and you've been afraid to share your opinions ever since.
If, for whatever reason, you've decided that you "suck at writing," this retreat is a great place to shake that nonsense right out of your mind. (Byeee!)
At MUSCLE & HEART, you'll be surrounded by encouraging people. People who want to hear your ideas. People who won't shut you down or make you feel stupid.
Whether it's doing your first push-up, or writing two paragraphs, or finishing your first three book chapters, we want you to feel proud of yourself… and keep the momentum going!
---
WHAT IF I DON'T EXERCISE MUCH?
Maybe you were an athlete in high school but it's been a looo-oong time since those days. Maybe you're bored of typical gym workouts and you've been stuck in a rut lately. Maybe your current version of "exercise" is "walking from the fridge back to my desk."
If you haven't been doing much exercise lately, this retreat is a great place to reconnect with your body and get moving again.
At MUSCLE & HEART, you'll experience 5 different types of workouts — a new style each day — so you'll never get bored. You'll also be invited to hike, visit waterfalls, walk down forest trails, and get plenty of fresh air and sunshine. Your body will love it.
Each workout is designed to be SAFE for all fitness levels. Justin is a seasoned group fitness instructor, and he knows how to design his classes so that everyone can dive in and participate. Some of his clients are extremely athletic. Others are total beginners. Wherever you fall on that spectrum, he'll help you feel "challenged" but without pushing you "too" far.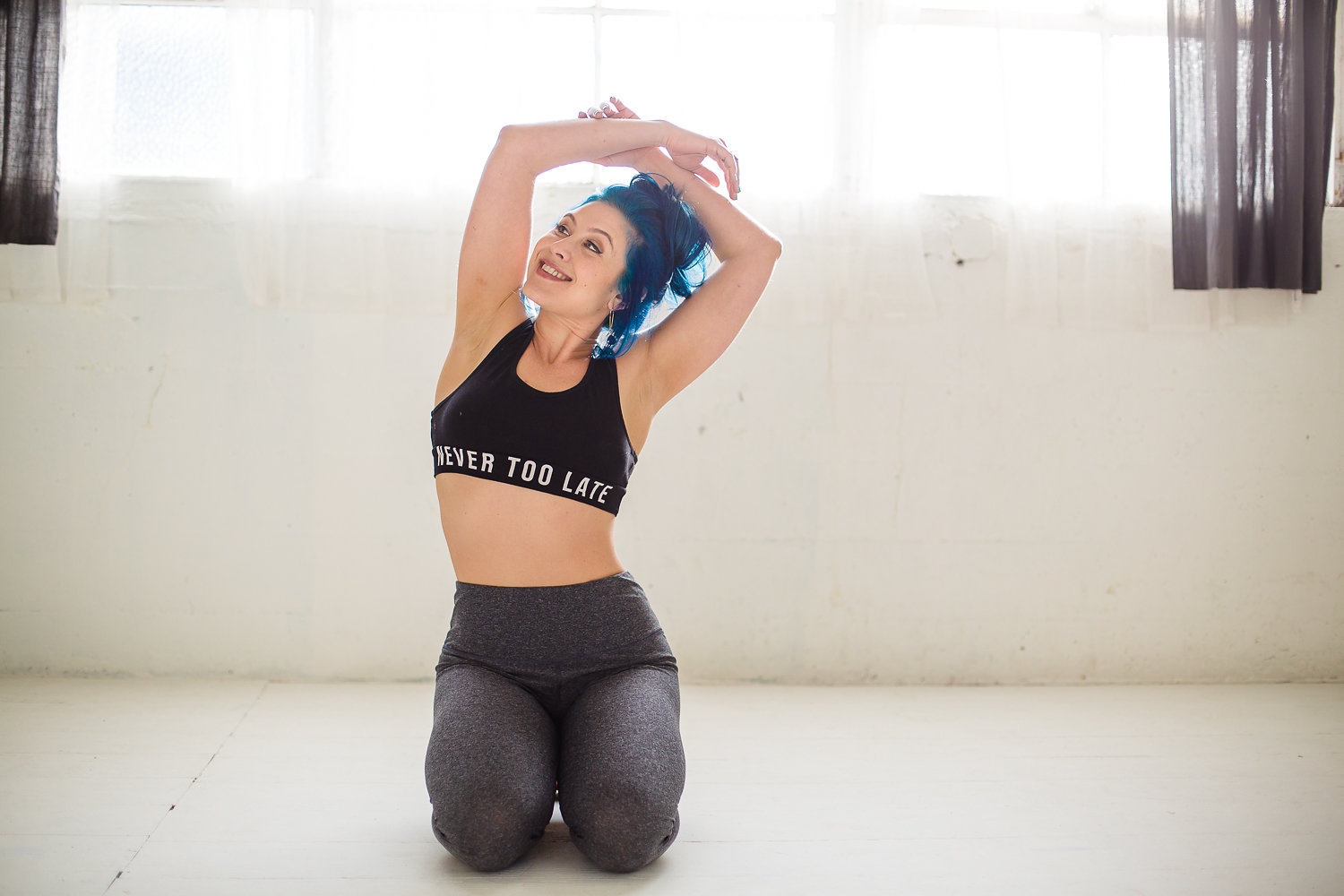 ---
WHAT IF I HAVE ANOTHER QUESTION?
Feel free to send an email to alexandra@alexandrafranzen.com and ask anything on your mind!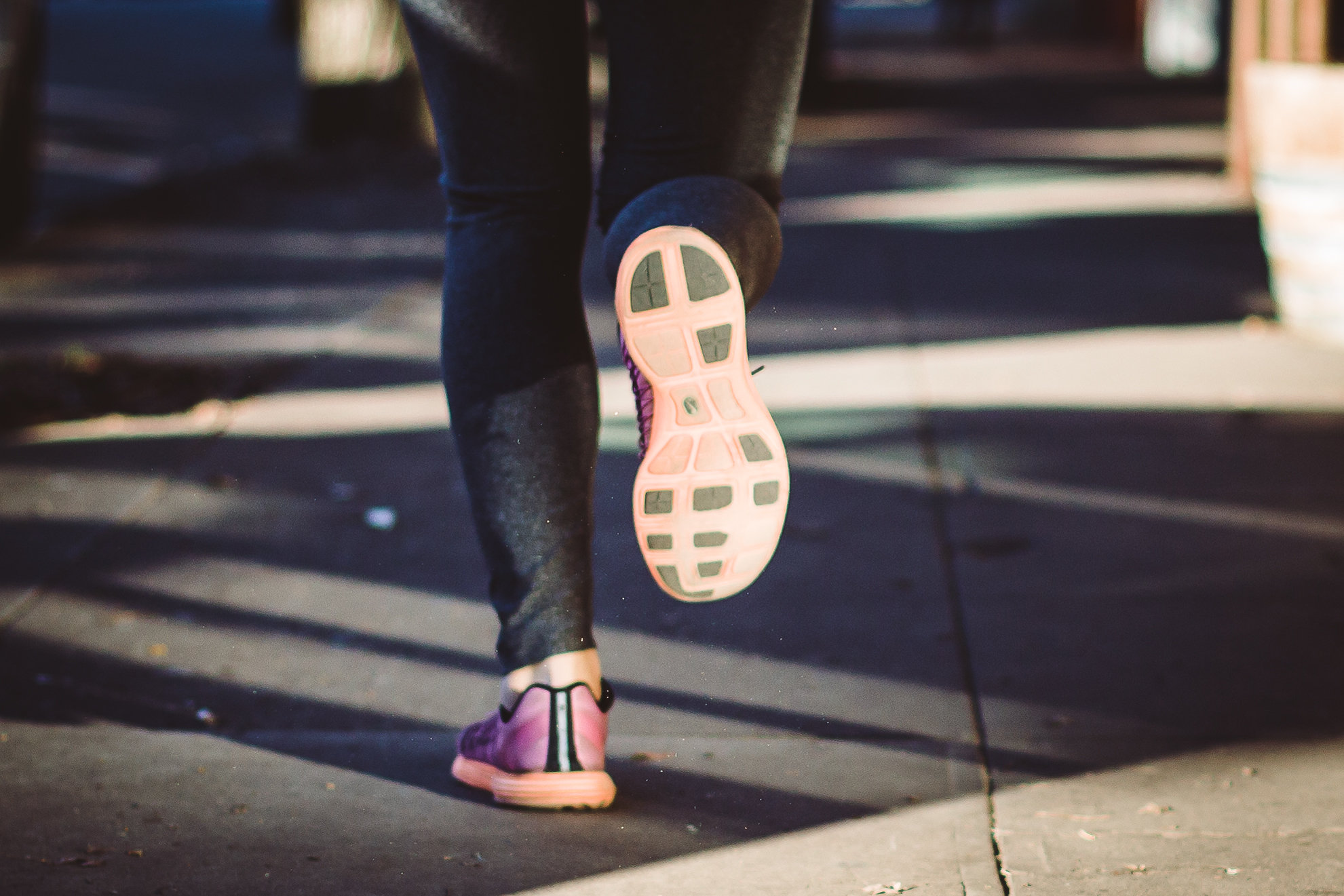 ---
I'M READY! TELL ME HOW TO REGISTER!
This retreat is currently full. To be added to the "just in case" wait-list, please email: alexandra@alexandrafranzen.com. Thank you!
---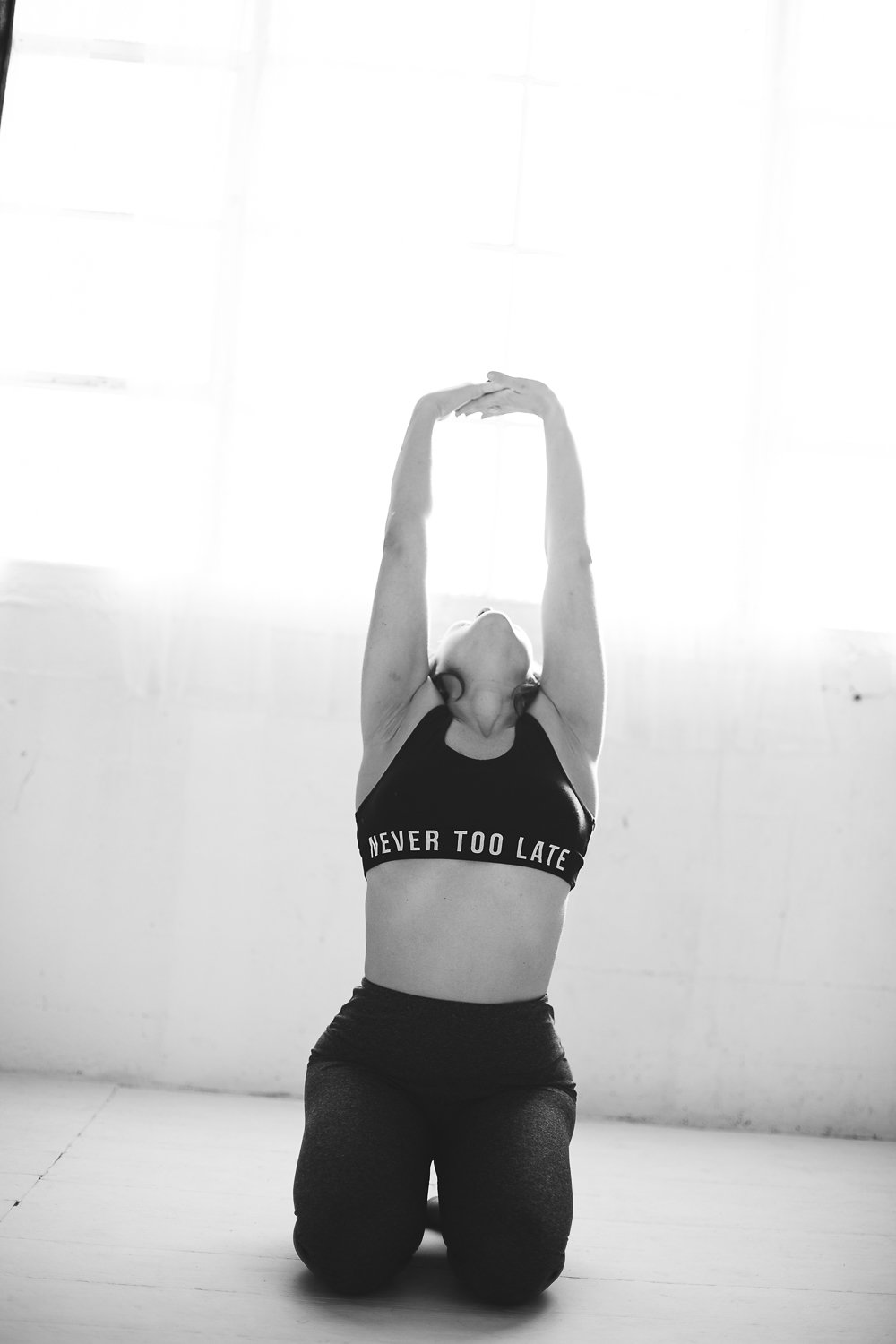 "Believe in yourself. There is something inside you that is greater than any obstacle." –Christian D. Larson
"Movement in your body creates movement in your life." –Erin Stutland
---