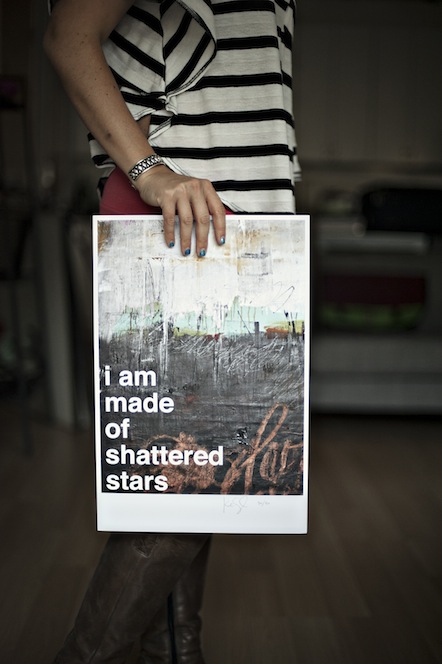 Because you asked …
: I keep one inbox folder called "Action!" Everything else goes into other folders, which don't require instant attention.
: I keep all of my appointments in a paper day planner. Writing down a commitment by hand makes it feel real.
: I keep my phone on silent at all times to prevent distracting beeps + rings. (Unless I'm expecting a call.)
: I delete all of my text messages at the end of each day.
: I don't have a Facebook account.
: I don't have children.
: I love saying "no."

Oh, and …
: I have OCD.
It's one of the best things about me.

And of course:
: I try to tell the truth.
That way, to quote Mark Twain, "I don't have to remember anything."

Ultimately:
Every day, I try to do three things:
Something that generates money.
Something that generates positivity.
Something that's purely generous.
Sometimes, they're all one + the same thing. That's a very good day.
And that's how I stay organized.
It's not for everyone.
But it's my way.
xo.
Photo of me by Leslie from Shuttersmack. The painting is by Kent. You can own a print.