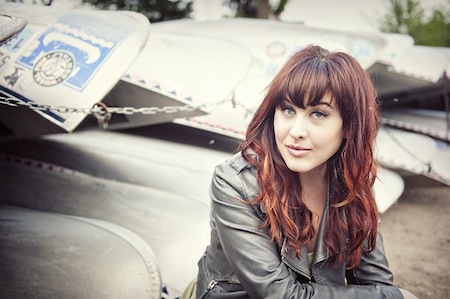 Some kids are military brats.
I was an opera brat.

Growing up with a classically-trained soprano as my mom, I remember doing my long division math homework backstage at the The Los Angeles Opera Company.
I always loved being backstage — the half-finished costumes, the artists in various states of preparation + disarray, the wigs, the powder, the deli platters, the mysterious pulley system that raised + lowered the curtains, the levers that shifted the scenery, the prop tables with sabers, daggers, plates made of sugar (for dramatic smashing in fight scenes), and the legions of 'techies' in plain black clothes, quietly running the show while the glamorous divas graced the stage.
There was always so much bubbling behind the scenes — like plunging your head beneath the cool, watery skin of a pond, and seeing a whole universe teeming beneath the surface.
My business isn't exactly as 'glamorous' as a full-scale production of Puccini's Madame Butterfly — but there's definitely a whole universe that most people haven't seen.
Until, well … right now.
If you've ever been curious about how my business works, who does what, which tools I use, and where the money flows + goes — this post is for you.
It's long, detailed + could bore you to tears. Or, like that little 8-year old version of me, roaming backstage amidst wigs, powder + theatrical daggers, you might find it completely enthralling.
Without further ado, I give you …

A backstage tour of my business …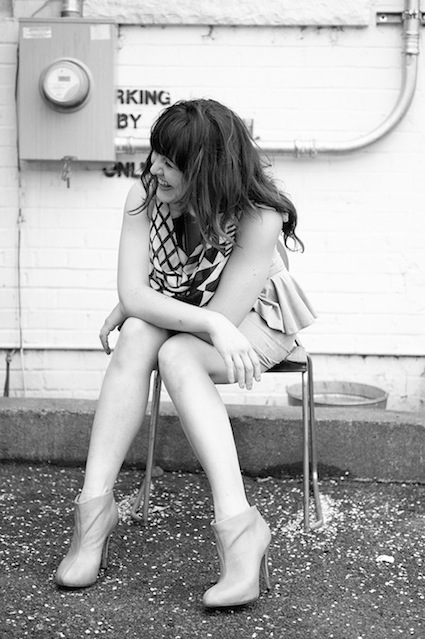 HOW IT WORKS (aka: how the love + money flows)

The shape of my business is always evolving. But right now, my money comes in from 4 places:
1. VELOCITY

My VELOCITY sessions have been the big, roaring engine of my business for the past two years. These rapid-fire copywriting + story-shaping sessions are priced at $1500 a day, and booked 6 – 9 (sometimes up to 12) months in advance.
For a while, I was doin' about 12 sessions a month, but felt myself fizzling out like a faulty firecracker. So I adjusted my flow. These days, I aim for 8 sessions a month. Sanity is so nice.
Right now, I'm exploring ways to gracefully "retire" my VELOCITY sessions — which feels scary, but thrilling + necessary.
Lots of folks have asked me, um, like … why?
The answer is simple:
When I write for you, you walk away with clear + powerful words. Words that can propel your work forward — for a while.
But when I teach you how to write for yourself, you build the capacity to craft clear + powerful words — on your own.

There's no more reliance on me — or anyone else — to draw out your ideas, get them on paper + set them in motion.
Nothing to stop you. No more excuses. Never-ending VELOCITY.
And to that, I say YES! (to infinity.)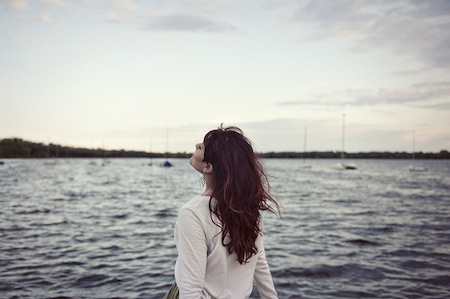 2. SYNCHRONICITY

… is a bit of a secret.
At the end of last year, I invited a small handful of clients to step into my SYNCHRONICITY program.
The premise?
A full year of brain-time with me — including 4 VELOCITY sessions (one every quarter), a summer playdate in Los Angeles, a year-end retreat at Lumeria on Maui, and unlimited-within-reason access to me + my brain.
The pricetag?
$1000 a month.
I invited 12 people, 6 of whom said "yes!" — and I ultimately committed to working with 4.
This undercover experiment has been going beautifully, but if I continue it into 2014, I'm planning to make a few tweaks.
The biggest changes? 1 VELOCITY session a month (more momentum, more consistency) + a complimentary ticket to one of my workshops (more training, more empowerment) and a longer year-end retreat (because there's no such thing as "too much Maui.")
3. WRITE YOURSELF INTO MOTION

… is lighting me UP.
This live workshop for writers, artists, coaches, healers, inventors + entrepreneurs is one of the best things I've ever created.
It's definitely an offering that I'll carry into 2014, and beyond.
On the surface, Write Yourself Into Motion is about copywriting + business strategy. But really? It's about using the written word to remember who you are, reveal who you're becoming, and set the next evolution of your life + career into motion.
Tickets are priced at $450 for the weekend, and most workshops include about 20 participants, plus me, my host and a local apprentice, who helps with set-up, clean-up + random minutia.
I announced my 2013 Write Yourself Into Motion World Tour back in February, with workshop dates in a few cities: Los Angeles, Minneapolis, Portland and Washington DC. A few cities sold out almost instantly — others took a few weeks to fill.
I spontaneously added another date — New York City — and then announced a final date for the year, on the Big Island of Hawaii. (Hawaii sold out in less than 24 hours. Booooonkers.)
By holding my 2013 workshops in private homes + art studios, I've kept the overhead pretty darn tight + lean. I generally take in $9000 from ticket sales, and after dishing out moola for my flight + hotel, lunches + treats for the participants, and paying my host + special guest performers a cash honorarium, I'm usually left with about $5000 – $5500 in my pocket. (Before taxes, of course.)
I could charge more for tickets if I wanted to — several participants have told me I should! — or expand the group size to 30 or 40, in some cities. But I love the accessibility + intimacy of these events. It's a solid model, it's a delight for me to lead — and people leave with their minds ablaze.
Why mess with pure awesomeness?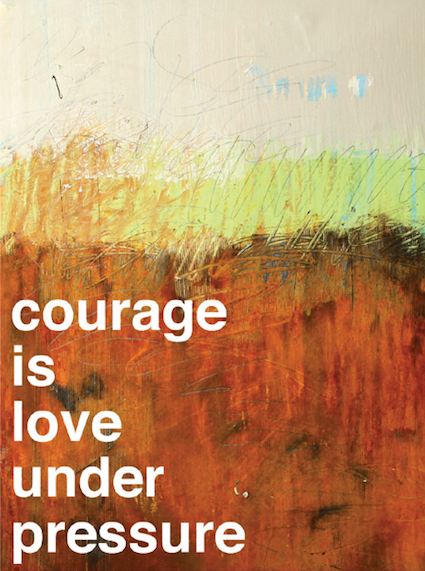 4. BOOKS, SCRIPTS, ART + SURPRISES

In addition to working with clients + workshop students, I sell digital booklets — inspirational wee-books, practical worksheets and script packs to help people navigate tricky communication scenarios with grace.
I don't make a big fuss about promoting my digital products — they're simply there, for those who want 'em.
My digi-products bring in anywhere from $25 to $90 a day, with a portion of certain products going to The Women's Earth Alliance — a non-profit organization I adore + respect.
And then, sometimes, unexpected projects + invitations flutter into my lap. (I LOVE surprises.)
Like this recent collaboration with painter Kent Youngstrom — which swirled together with shocking serendipity.
Or Yoriginality — a writing + marketing workshop for yoga instructors, which I co-created with Anna Guest-Jelley.
Or guest teaching spots for programs like TeachNow, Become Your Own Business Adviser and The Morning Whip.
And then, of course, there are BOOKS!
I have two books hitting the shelves this September — 50 Ways To Say You're Awesome (Sourcebooks) and Our Q and A a Day: 3-Year Journal for 2 People (Random House | Crown).
Both projects came about with such bewildering ease + speed — and were so much FUN to create.
Getting a publishing deal is immensely rewarding, but it's generally not a get-rich-scheme. On the other hand … once those royalties for 50 Ways start rolling in, hot damn. GOLD LIMOS + DIAMOND FACE CREAM, 24/7. I'm gonna be living like straight-up Liberace! (Kidding. Or not! Please pre-order my book. Thank you kindly.)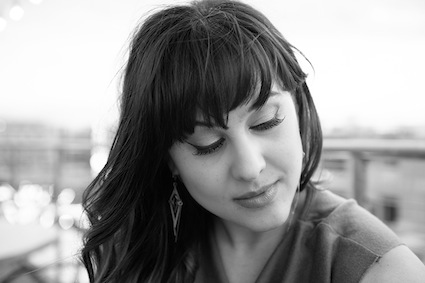 WHO DOES WHAT (aka: my power-team)

There are so many helpers + magicians who support me, behind the scenes.
Annika proofreads my blog posts + removes my amazingly-frequent stray commas. (She's not available for hire, though, because she's in the midst of launching her own mighty online empire. Sorry, folks!)
Paul designed this incredible website — don't you love the dancing polygons, in the background?
RK at eDigest keeps my site up + running (and snugly secure from hackers + ne'er-do-wells.)
Rebecca has created marvelous graphics for me, over the years — including book illustrations.
Kristina is my literary agent, cheerleader + wise knower-of-all-booky-things. (She does consultations with aspiring authors, if you ever want to pick a brilliant agent's brain for an hour or two…)
Melissa + Susan give me priceless media + publicity insights. And lovingly kick my butt into gear. (Grateful, forever.)
Amanda created templates for my latest crop of wee-books. So pretty.
Leslie, Jenn, Kylie, Catherine + Thea have all snapped splendid photos of me, through the years. (All of the shots in this post are by Leslie.)
Sally recently revamped my wardrobe, and taught me the basics of dressing for the stage + the camera. (You should own her book. Nowza.)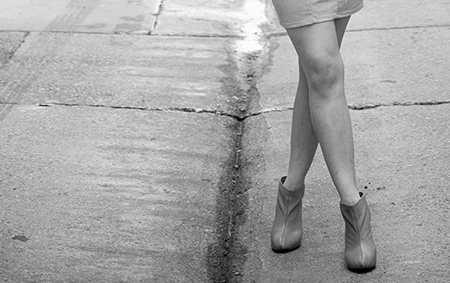 TECHNO-SPIRITUAL SUPPORT (aka: angels + friends, tools + apps, legs + wings)

I'm blessed with so many friends + supporters — online + off — who I can count on for a spiritual pep talk. (Or a virtual hug.)
Dyana is a delightful travel companion + real-life oracle.
Erika whips me hard, and makes me like it.
Hiro always reminds me to go deeper-than-deep, and be gentle(r) with myself.
Sarah makes the best Sunday brunch under the sun. And knows more about "professional blogging" than most humans should.
Michelle is my hero. Forever.
I rarely make any major decisions without consulting Theresa, Tarot maven extraordinaire.
My yogi-family at Align keeps my body + mind niiiiice + stretchy.
Emily at Blow Dry! Blow Dry! keeps my hair looking fabulous — and is basically my unofficial therapist. (So cliché, but true.)
And once a month, the gals from Two Betty's Green Cleaning Service scrub the shower + toilet at my apartment. (Which is also my "office.") For this, I am eternally grateful.
Amazing humans aside, I also rely on a big bundle of digital tools to keep my work chugging along.
PayPal is my Lord + Savior.
PulleyApp allows me to sell digital products, without any techie tangles.
Instant Teleseminar is a swell platform for online classes + conference calls.
Skype + eCamm = easy-peasy video recording, across every time zone.
DropBox is my go-to file storage + sharing platform.
GoogleDocs is the bessssst tool for collaborative writing + editing.
I use Vocaroo to record ready-to-email voicemail messages when my fingers are tired, but I need to respond to a note.
iWork Pages is infinitely cooler than Microsoft Word. (And it's what I use to create all of my wee-books.)
WordPress is a wonder — the only blogging platform I'll ever use.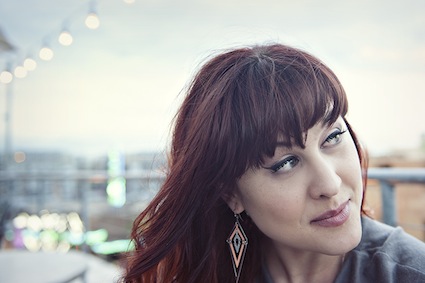 TO SUM IT ALL UP:

I've got a stellar backstage crew, but essentially … I'm a one-woman show.
To strip it down to bare-skin specifics:
Nobody reads my emails but me.
Nobody answers my emails but me.
At this moment in time, I send out my own invoices, produce my own products, manage my own calendar and negotiate peace with my (blessedly infrequent) unhappy customers.
It all flows from me. I handle every detail. And I like it that way.
Is it a lot of work? Of course. But really? I'm not that busy.
Is it fun? Absolutely. I wouldn't do it if it wasn't. (I have a very low tolerance for unease + unhappiness.)
Is it sustainable? Mostly-kinda. At some point, I'll probably seek out a full-time creative partner to be my right-hand gal (or guy).
Is it profitable? In a word: yes. This year, I'm making about 5x more than I did at my last "real job" — which I quit 1,157 days ago. (But who's counting?)
Is it scary? Always. I literally pray, every day, that whatever I write + put out into the world will be useful, helpful, inspiring, just … y'know, good.
I have moments of extreme insecurity.
I obsess over microscopically-miniscule criticism.
I struggle to get outta my inbox, and hold the big picture.
I have cried with frustration, after a client session that didn't go perfectly amazingly.
I have cried with delight, during a workshop that did.
I am imperfect.
I am hopeful.
I am human.
I keep trying.
And truly …

It's staggering how far you can travel in a couple of years, when you strive to underpromise + overdeliver, steer away from projects that trigger resentment, and keep it simple, simple, simple … simple.
Your life is not mine.
My work is not yours.
Our styles, skills, values + needs may not be the same.
But I prrrrrrrromise you this:

XO.
P.S. I hope this backstage tour was intriguing, for you. Any questions? Curiosities? Appalled shock + horror?
Feel free to share, down below.