"After lots of thought and many emotional breakthroughs, I finally decided that I have to be a writer. I write short stories for fun but I'm trying to make a living by pursuing copywriting. I was wondering if you might have some advice for starting out." –Ima

I don't think any 5-year old girl or boy dreams of becoming a copywriter, when they grow up. (Personally, I had full intentions to be an opera-singer-ballerina-veterinarian-unicorn-handler. And still do.) But copywriting is a fascinating field — it's the art of making an emotional connection with an audience, in order to persuade, entertain, inspire … and sell.
These days, top copywriters are expected to be more than just wordsmiths. We're prosperity generators, transformational storytellers, branding virtuosos, and (at least in my world) unofficial, unlicensed therapists.
If you dig the idea of becoming a professional scribe — or frankly, a professional anything — I've made a lil' video with one prodigious piece of advice that will set you on your way, with surprising ease.

Calling all smokin' hot scribes!

Got a question about becoming a pro-wordsmith?
What to charge? How to build momentum? Where to find clients — or better yet, let them find you?
Drop a comment below & tell me what you're wondering about, what's bumming you out, and what you've always wanted to ask … well, someone like me. (I'm creating a micro-class for aspiring word-wranglers, and I'd love to weave your questions into the mix.)
XO.
And now, a brief word from our sponSOAR…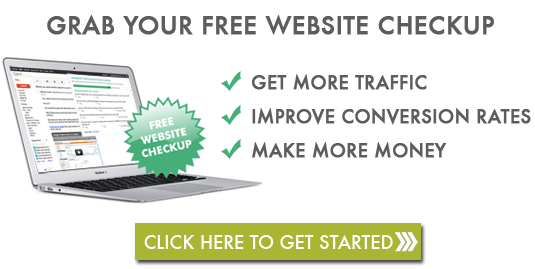 I'll admit it — I'm a little obsessed with Nathalie Lussier. To call her a "website design expert" is just too limiting — she's a virtuoso at unveiling where (and why) your web presence isn't working, and what to do about it. Cha-ching.
I just took her 5-minute Website Checkup, and it was rather illuminating.
The Checkup shows you exactly which parts of your website need a little tweak-a-licious tuning, and then delivers customized, just-for-you training videos to make it happen.
Even if you don't have a website or blog yet, The Checkup features a lil' tutorial for getting started, and doing it right.
Get your Website Checkup pronto (it's free). I know you'll be swooning over Nathalie's beautifully sensible tools, just like me.