"Rather than love, than money, than fame, give me truth."
–Henry David Thoreau

Personally, Mr. Thoreau, I'd rather have love, money, fame AND truth.

But today, let's talk about FAME.

Over the past couple o' years, I've gotten … a little bit famous-er. I'm aware of it. I'm not ashamed of it. I'm delighted by it.

Why? Because for the most part, getting (slightly) famous-er has made me a better person. Yes, really.

When thousands of human beings are reading your words, every month … when hundreds of clients place their trust in your wisdom & wordsmithery … when dozens of people swirl into your inbox every week, with love & gratitude & requests & questions & desperation & frustration & hope … you start to think about your value — and impact — a little bit differently.
It's a funny thing … but being treated like a "rising star" has compelled me to behave like one.

Fame has taught me …

… to watch my promises. Carefully. There's nothing more embarrassing than making a wild declaration ("I'm releasing a radical book in two weeks, y'all! It's gonna be GAME-CHANGING!") only to lose momentum & have the project peter out … in the public eye. It's been a tough lesson, but I've learned to temper my creative enthusiasm with a little restraint … for my own damn good.

… to keep it classy. I used to salivate over gossip magazines & entertainment TV (hey, I grew up in Los Angeles). But these days, the connections between "us" & them" — between "real people" & "celebrities" — are profoundly permeable. That nasty tweet or snarky comment about Mr. Bestselling Author or Ms. Pro-Blogger? Chances are, a real human being — with real human feelings — is going to see it. And I don't want to add a single drop of unnecessary vitriol to the world. No, thank you.

… to go for maximum impact. Having a (slightly) bigger platform is a tremendous privilege — one that I don't take lightly. I think carefully about who I endorse, who I support, where my money is flowing, and where my energy is going. Heightened consciousness — it's the new black.

… to value my time. AND yours. I've become increasingly impatient in the face of red tape & incompetence — and increasingly appreciative of speed & precision. It's affected my writing, my speaking, my yes's & no's. We've got WORK to do, people. Chop fucking chop.

… to be a role model. As cheeseball as it sounds, there are mornings where I say to myself …
"Self: This is it. You've got people to serve. You've got readers to inspire. You've got lessons to share. AND PEOPLE ARE COUNTING ON YOU! So, get your ass to yoga … take a shower … make yourself presentable … and DO THE WORK YOU'VE CHOSEN."

To paraphrase the great mystic Osho:
fame doesn't "change" you — it makes you more of who you already are.
So, start good. Get better. Serve bigger.
Simple as that.
Three questions to consider:
: How has fame changed YOU?
: Who will you BE, when you're (slightly) famous-er?
: Who are you NOW?


And now, a brief word from our sponSOAR . . .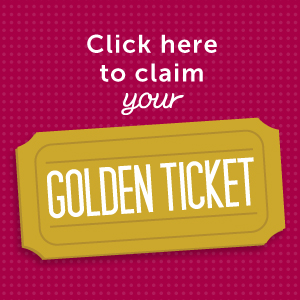 Remember in Willy Wonka, when Charlie finds a GOLDEN TICKET in his chocolate bar — and his life changes, FOREVER?
Two of my favorite ladies — Michelle Ward & Tanya Geisler — are taking that magical concept and creating a super-special, top-secret, ultra-amazeballs experience for 30 women entrepreneurs.
All the wondrous & mysterious details will be released in a few weeks … but for now, get your tush onto the GOLDEN TICKET list (here!) to stay in the (oompa-loompa) loop. And get majorly cool treats & gifts while you wait.
I have to tell you … I know what Michelle & Tanya are planning, and it's unlike any business training experience I've EVER seen.
Don't miss your chance to get a GOLDEN TICKET. Just … don't.