So here's how it is.
I block out ten days for a vacation-eque family traipse-a-thon. No client sessions. No phone calls.
No autographs, please.
It's a glorious joy-romp of gold-star theater, heart-wrenching films, Iron Chef-worthy meals, and leisurely frolics from this locally-owned artisanal eco-boutique, to the next. There's yoga. Massages (plural). A long-overdue splurge on some impeccable shoes. And nature, in that soul-stirring tilt from winter to spring — clawed footprints in the frost, a mysterious water reservoir, moss running rampant, rustling in the trees . . .
. . . and most of the time, my mind is present, delirious and grateful. This is EPIC LEISURE, as my mentor would say. This is why we become entrepreneurs. For this kind of freedom & presence & space.
And then, without fail, the Transactional Whispers begin:
"I'm so glad I'm seeing this incredible play, because I bet it'll give me a fantastic idea for a blog post."

"I'm so happy I'm meeting this extraordinary artist for dinner, because I'm counting on collecting some teachable moments for my next client."

"I'm so proud of myself for taking so much time off, because I'm trying to position myself as an expert on self-expression & play, and this totally enhances my credibility."
I know. Exactly. Ewwwwwww.
Transactional Thinking can be a pretty joyless state.
But we do it ALL the time.
"I'm getting cozy with this A-list blogger, and she's asked me to review her new book — which is great, because it means I can ask her for a plug in her upcoming newsletter."

"I've been a really good friend to so-and-so lately, and she kinda owes me for this-and-that, so if I flake out just this once (or twice), it won't matter."

"I don't really want to be at this posh event, but if I get spotted by a street fashion photographer & get a photo online, it'd be terrific for my web traffic."
It's a slow-dripping soul-sap. When people say they 'hate networking' and 'can't stand marketing', it's because they've been cultivated to expect a relentless barrage of highly-rigid Transactional Thinking — their own, and other people's.
It's exhausting. Enough.
So here's the tricky business.
We slip into Transactional Thinking because the reality is that LIFE — society, our culture, the world economy — is, in fact, transactional. There's a rubric of assumed reciprocity that anchors our relationships. And when it gets jostled out of place, we get angry. We feel violated. It feels, like . . . thoroughly un-cool.
But. but but but. The High Holy BUT.
The secret to mindfulness, presence, happiness, resilience, immense creativity & all the things we pray & yearn for . . . is to move through the world as if every transaction is a playful, fluid game — with surprising, flexible outcomes.
Think –
Pliant agreements, not formal contracts.
Serendipitous rewards, not stern IOUs.
High aspirations, without expectations.
– No meddlesome micro-plotting required.
Save the dotted line & licensed notary for your real estate dealings.
Let everything else . . . limber UP.
And now, a brief word from our sponSOAR . . .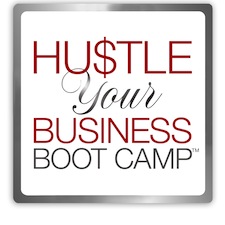 Does it seem odd-ish to follow up a post on playful, fluid transactions with a call-to-action to hustle your derrière off? It might be . . . if today's sponSOAR was anyone other than Her Majesty Erika Lyremark.
Erika brings a devilish glee to all of her training programs, and Hu$tle Your Business Boot Camp is no exception. You'll find challenges, games, prizes & ribald camaraderie throughout the 8-week romp.
And you'll learn — once & for all — that pro-actively sharing your gifts with the world is not grabby, gross or greedy. Because no one can do what you do, in precisely the way that you do it. And if you don't divulge your talents, who will?
Hu$tle Your Business Boot Camp kicks off on April 29th — and this is the last session Erika will be offering till August.
So carpe diem, ladies & gents. And have a ball.